Gluten-Free Heaven February/March 2016
Your special baking issue of Gluten-Free Heaven is on sale now…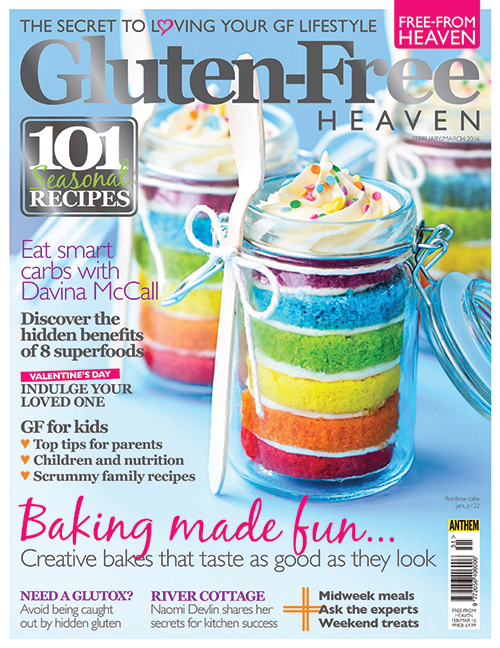 The latest issue of Gluten-Free Heaven is on sale now and is, as always, packed with 101 seasonal recipes to give you plenty of 'food for thought' in the kitchen. Many of you may be coming to the end of a 'detox' January, so to reward you for your endeavours, we have a bumper baking section that will reunite you with your guilty pleasures!
Having spoken in depth to the gluten-free community over the past couple of years, it's fairly evident that a lot of people may not be coeliac or gluten intolerant themselves, but instead are looking after someone who does and so needs a little guidance. This is especially relevant to parents who have seen their children diagnosed. So, this issue we have a special look at catering for children with gluten intolerances. We have a bumper kids' recipe section, a look at how to cater for kids and a detailed children and nutrition guide to help you and your little ones along the way.
We also have all our regular recipe sections, features and interviews, while if you fancy the chance to win a year's supply of Udi's gluten-free goodies worth £500, you can take our reader survey and be automatically entered into this enticing draw.
Sunday is also the last day of our January sale, where you can pick up half-price subscriptions to Gluten-Free Heaven and Free-From Heaven. Click here to find out more…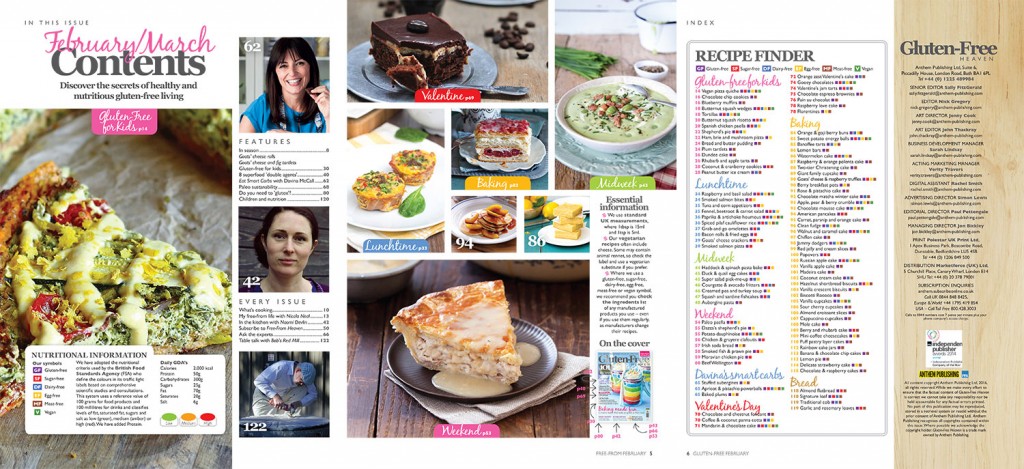 Pick up your copy of Gluten-Free Heaven at Asda, Morrisons, Sainsbury's, Tesco, Tesco Extra, Waitrose, M&S, WHSmith and Easons, or order online from us here.
Don't forget to get involved with your free-from community, while of course there is Facebook, Twitter, Pinterest and Instagram to join in on all the gossip…
Tags:
Magazine