The latest New Year issue of Gluten-Free Heaven is packed full of healthy, hearty and comforting recipes for you to get cracking on with this January.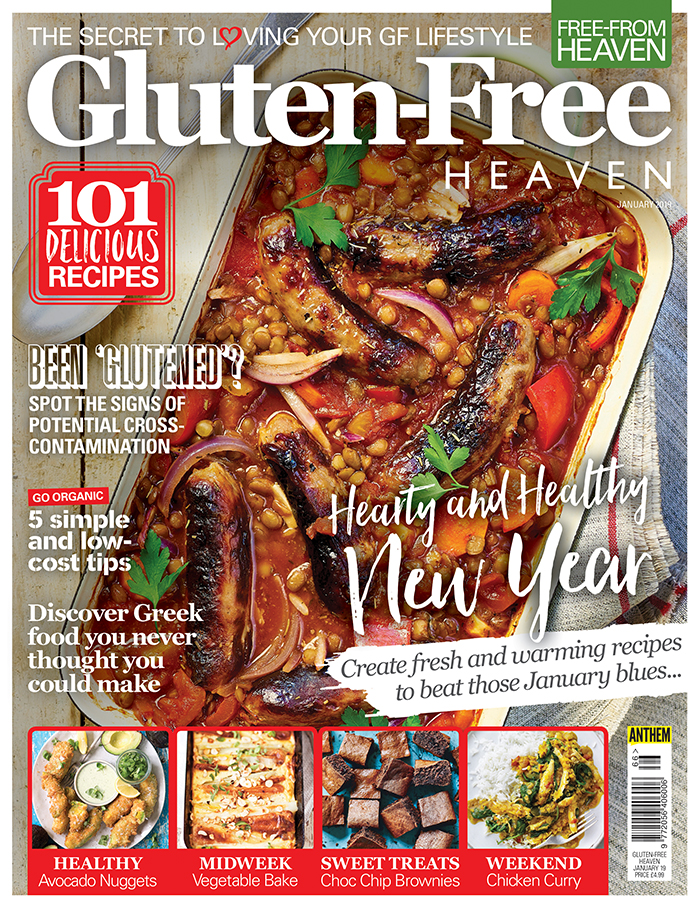 In this issue, you will find light lunches, hearty mains, simple and quick midweek meals and, if you haven't had enough over the Christmas period, a few sweet and naughty recipes to 'top-up' on!
We also look at feeding the family healthily in 2019, look at the best chains to pick up a coffee without fear of cross-contamination, check out some great Greek food that you may have thought was impossible to make on a gluten-free diet and look at how to 'go organic' easily and cheaply. Plus, there's all the latest news, products and tips to help you live gluten-free with ease. Happy New Year!
Pick up your copy of Gluten-Free Heaven at Asda, Morrisons, Sainsbury's, Tesco, Tesco Extra, Co-op, Waitrose, M&S, WHSmith and Easons, or order online from us here. You can also download the digital edition here.
Don't forget to visit our social media pages to get involved with your free-from community on Facebook, Twitter, Pinterest and Instagram to join in on all the gossip.