Gluten-Free Heaven June 2018
Welcome to the latest issue of Gluten-Free Heaven, packed as always with 101 exciting new recipes, this month focusing on speedy meals from the kitchen to the table in under 30 minutes.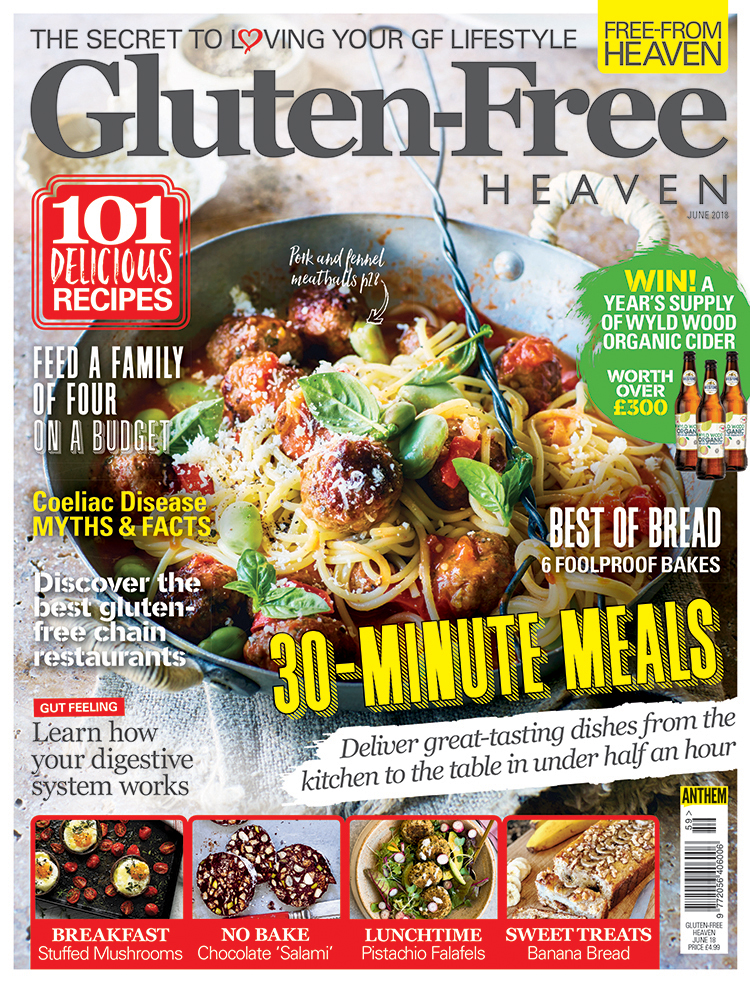 As well as all the fabulous recipes, this month we help you find the best chain restaurants that cater for a gluten-free diet, look at how to get the best from rice flour, go myth-busting on coeliac disease, learn about the workings of your gut and help you bake the perfect summer loaf. If you are new to a gluten-free diet or have been diagnosed coeliac, Coeliac UK's Norma McGough covers all the basics you need to know and answers the most common questions you may have.
We also feature the latest news and products, and there is the opportunity to win a year's supply of cider with Wyld Wood Organic from Westons worth over 300!
Pick up your copy of Gluten-Free Heaven at Asda, Morrisons, Sainsbury's, Tesco, Tesco Extra, Waitrose, M&S, WHSmith and Easons, or order online from us here. You can also download the digital edition here.
Don't forget to visit our social media pages to get involved with your free-from community on Facebook, Twitter, Pinterest and Instagram to join in on all the gossip…
Tags:
Magazine