Gluten-Free Heaven June/July 2016
The latest issue of Gluten-Free Heaven is on sale now and is, as always, packed with 101 seasonal recipes to give you plenty of inspiration in the kitchen…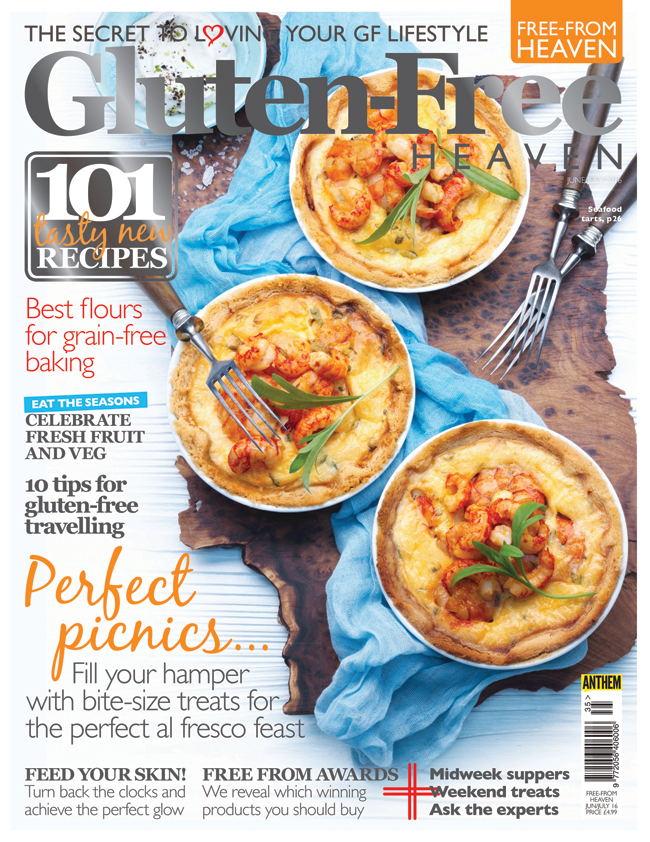 This month we are taking you outdoors with a special look at picnics, and who doesn't love a picnic? Of course all the regular recipe sections can be found including breakfasts, lunches, midweek meals, weekend treats, sweet treats, cakes and tarts and bread, and a full complement of features including: a round-up of all the Free From Food Award winners and a look at some of the more popular gluten-free flours for creating those special bakes.
We also take an in-depth look at coeliac disease, show you how to eat the seasons, examine the pitfalls of travelling on a gluten-free diet, help you look after your skin and much more.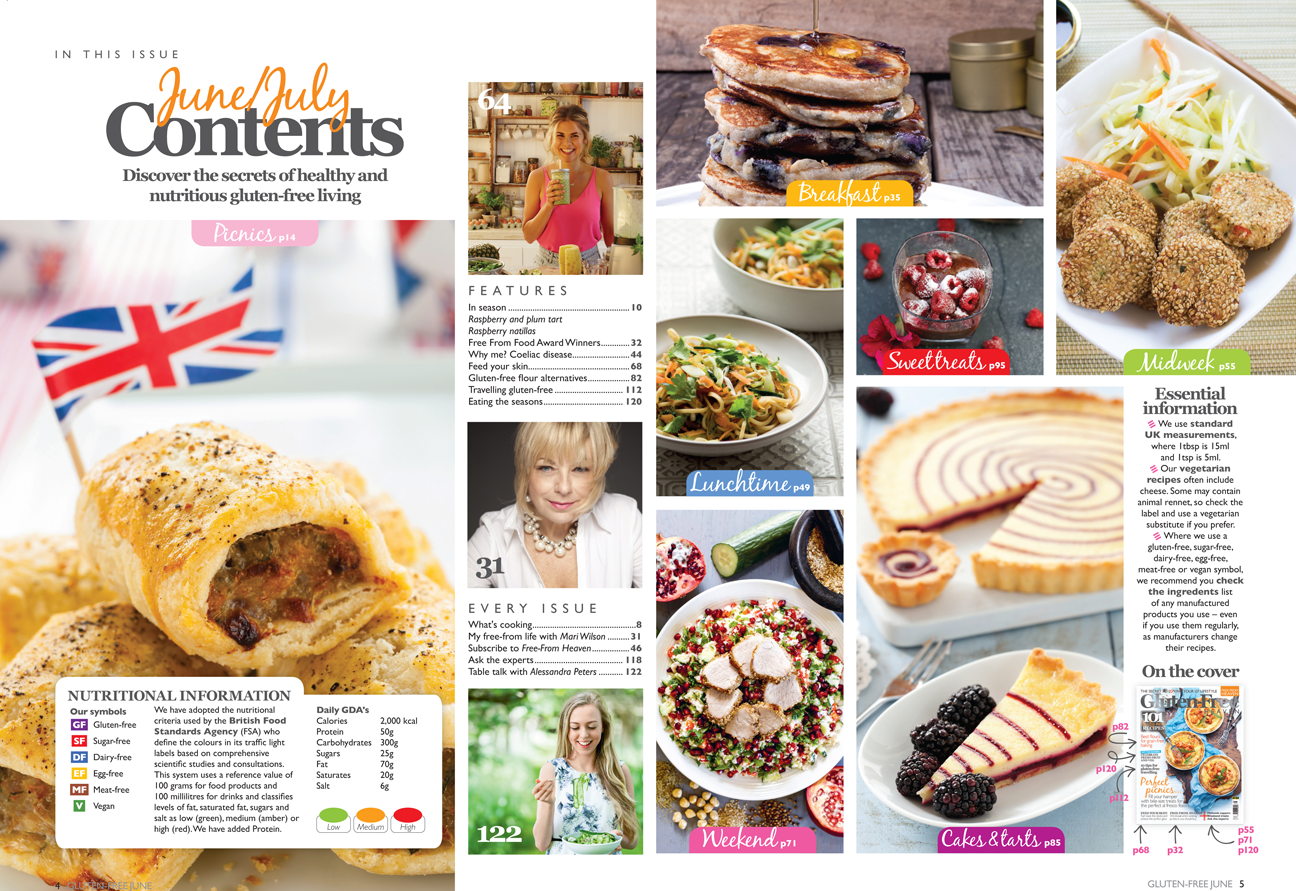 Also this month we have a special gift offer of a free Joseph Joseph Index Mini Chopping Board set worth £25 when you take out a subscription (plus saving 30% off the cover price). Click here to take advantage of this great deal!
Pick up your copy of Gluten-Free Heaven at Asda, Morrisons, Sainsbury's, Tesco, Tesco Extra, Waitrose, M&S, WHSmith and Easons, order online from us here, or download the digital edition here.
Tags:
Magazine