Gluten-Free Heaven October/November
Gluten-Free Heaven is on sale now…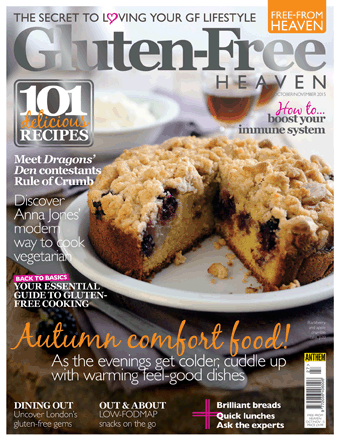 The latest issue of Gluten-Free Heaven is out in the shops and is, as always, packed full of 101 new and exciting seasonal free-from recipes. This month we have a special section dedicated to autumn recipes – perfect for cooling temperatures and those longer nights – where simple salads are replaced by hearty stews and lollies and ice creams are superseded by bread and butter puddings and pumpkin pies. There are also the regular sections including breakfast, lunchtime, midweek, weekend and bread recipes.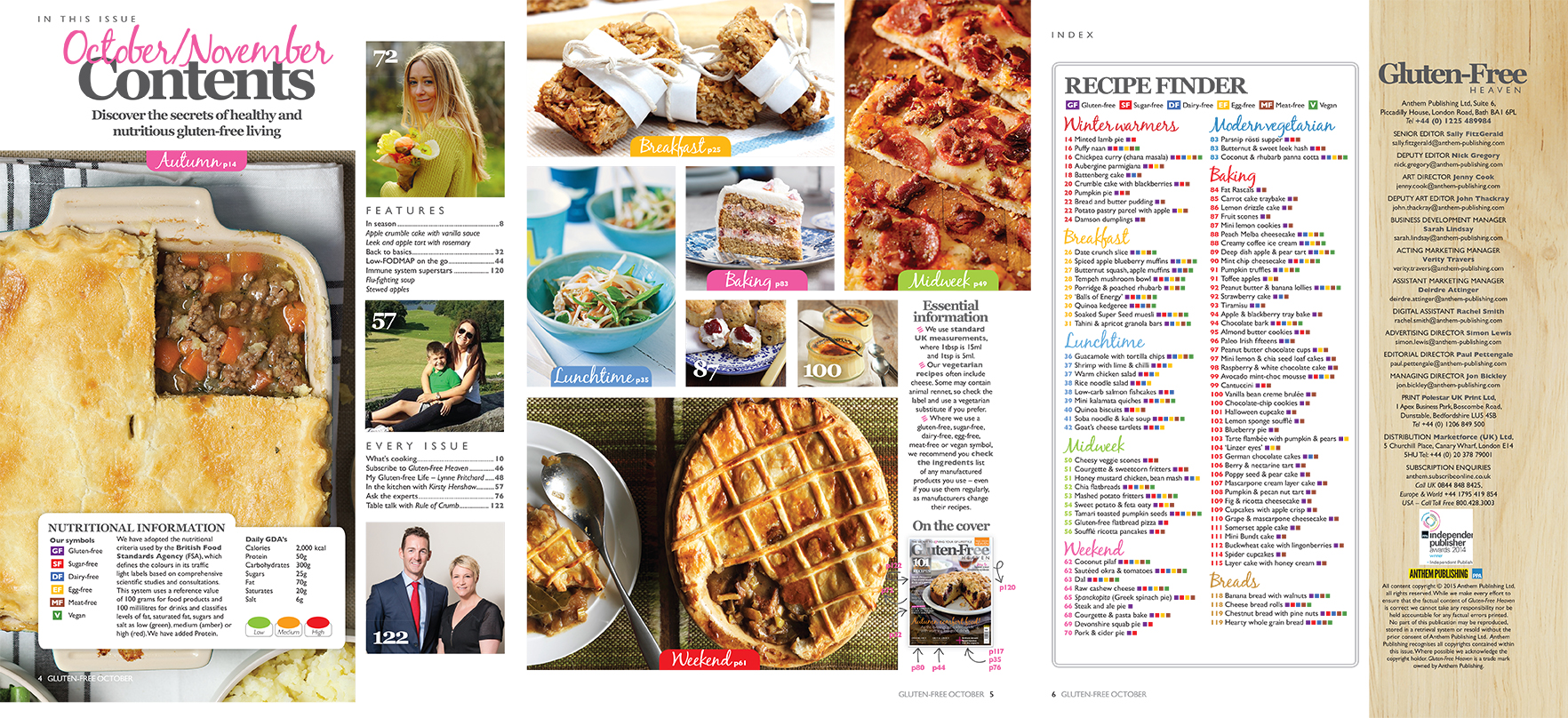 For those that are new to the gluten-free diet, or those who would like a little refresher, we have a back-to-basics feature that explains the simple do's and don'ts of gluten-free cooking. Kim McGowan gives us a wonderful gluten-free guide to London, while Kirsty Henshaw shows us how success can flourish from adversity as she inspires us about her creation Kirsty's, one of the best known and loved gluten- and dairy-free producers of ready meals. Find all this and more in the latest edition of Gluten-Free Heaven.
Pick up your copy of Gluten-Free Heaven at Asda, Morrisons, Sainsbury's, Tesco, Tesco Extra, Waitrose, M&S, WHSmith and Easons, or order online from us here.