Free-From Heaven New Year 2015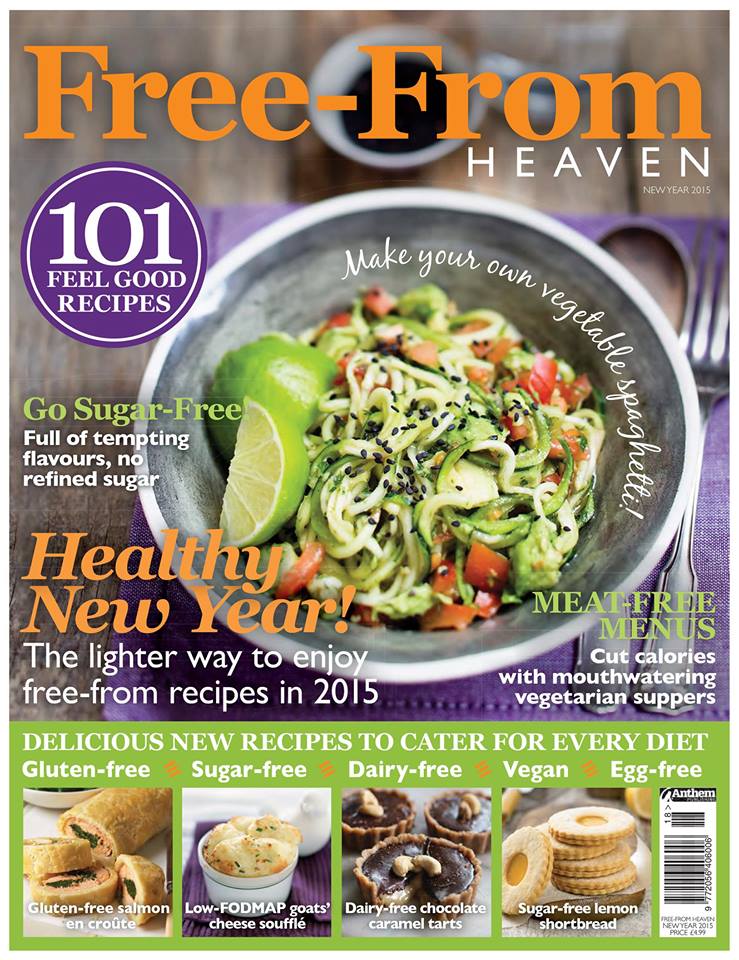 In this new-year issue of Free-From Heaven, we start 2015 with the latest fantastic, healthy and nutritious recipes. The dishes include, dairy-free, gluten-free, vegan, egg-free, sugar-free and meat-free inspirations to inspire in the kitchen.
We have broken it down into six sections covering breakfasts, lighter bakes, savoury bites, biscuits, natural sweeteners and a sumptuous New Year indulgence feature. There is also a great interview with author Natasha Corrett and an informative piece on glycemic index and glycemic load. 
Magazine