As you may know, the Free-From Heaven team spent the weekend at The Allergy and Free From Show in London with an incredible number of big names in the Free-From industry.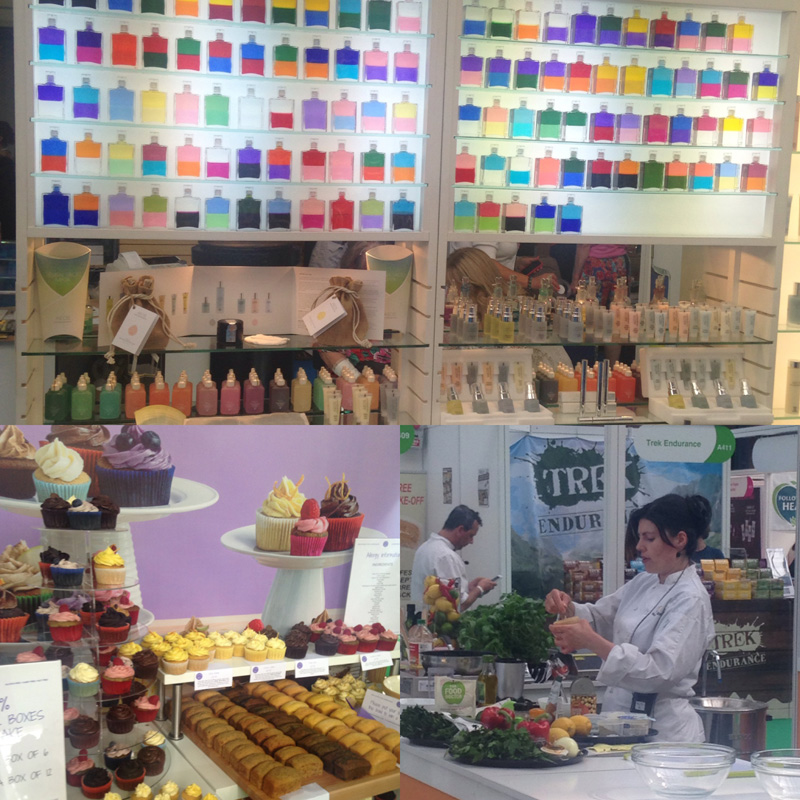 There were 221 exhibitors, dozens of talks and demonstrations, awards shows, conferences and thousands of delicious and interesting products to try – and we learnt a lot! Here are just a few of those things:
1. Spiralizers are amazing.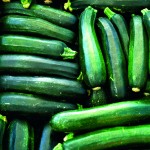 Pasta has become such a staple in our diet over the past few decades that it's hard to imagine life without it! If you're gluten intolerant or unfortunately suffer from Coeliac Disease you are often forced to forgo this incredibly popular dinner food. Whilst there are a number of gluten-free alternatives, and more coming onto the market all the time, they tend to be more expensive (which goes against most people's usual motivation for buying pasta!) and often contain added sugar. So, imagine using a vegetable alternative instead! Cheap and with nothing added, all you need is this simple machine to make a delicious, gluten-free alternative to pasta. They appeared in several demonstrations in the show and looked incredibly easy to use. You can spriralize pretty much any vegetable including carrots, sweet potatoes and parsnips, though the most popular seem to be courgettes – which is then often referred to as courgetti. Have a look at this fantastic recipe for courgetti!
2. You are not only what you eat – you are what you put on your skin!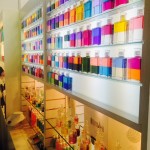 Whilst at the show I was lucky enough to see some of the Free From Skincare Awards 2015 – and one thing I learnt is that luckily there are more and more wonderful products available than ever before if you want to nourish your skin and feel healthy inside and out!
3. It is possible to make delicious gluten-free pancakes!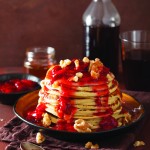 We saw many cooking demonstrations throughout the show, including how to make gluten-free pancakes thanks to the wonderful folks at Doves Farm! If you're on Periscope – have a look at our past broadcasts and you can watch the demonstration yourself!
4. Coconut Oil is the way forward.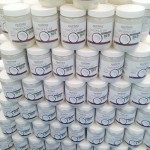 In fact coconut products in general! So many demonstrations involved coconut products such as milk, flour and oil in their recipes – and so many products use it as an excellent dairy alternative. The good thing is there are now such a wonderful variety of products available you'll definitely be able to find a brilliant product for you! Have a look at all of these delicious recipes using coconut!
5. Cinnamon helps to stabilise your blood-sugar levels.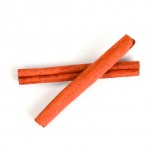 I picked this interesting piece of information up from one of the cooking demonstrations – if you suffer from diabetes, or are just worried about your blood-sugar levels, there have been several studies to show that cinnamon can actually help. Have a look at this link for more information.
6. IBS can be linked to your emotions.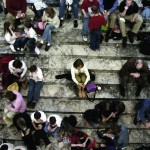 Whilst listening to an interesting talk from Dr Nick Read at The IBS Network we learnt about the different possible causes and triggers for IBS. While it seems sometimes the symptoms are triggered by food intolerances, it can also be to do with your emotional state. If you are stressed or upset then those emotions are linked directly to your gut, triggering IBS symptoms. There are many opinions on IBS, what it is and how to deal with it, but if you're interested in finding some facts then have a look at The IBS Network's site.
7. Free-from food is getting better and better!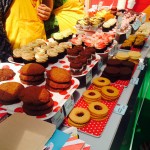 Though past attempts at free-from food could be a bit tasteless – missing the same consistency and taste as their original counterparts – nothing could be further from the truth now if the products we sampled at the show were anything to go by! There was a wide range of delicious gluten-free bread, amazing dairy-free chocolate and incredible sugar-free cakes – my hope for a delicious free-from future has been fully validated!