FREEE launches new gluten-free food box
FREEE has launched a Gluten Free Food Box to help coeliacs and those with a wheat or gluten intolerance looking for gluten-free options.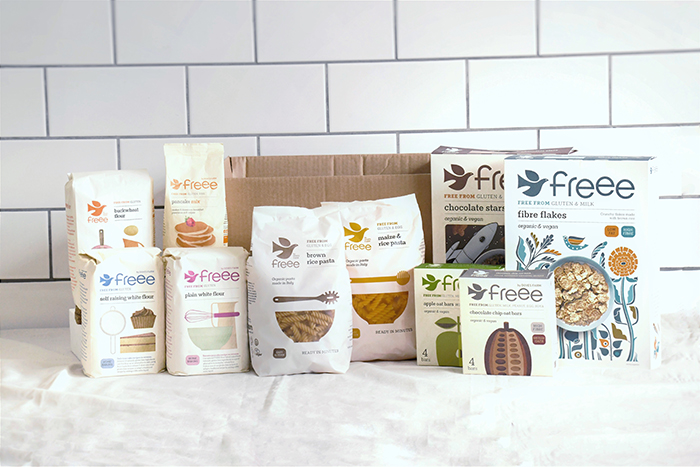 Many of us have struggled to find our usual gluten-free staples at supermarkets amid the lockdown.
Gluten-free flour and food brand FREEE wants to make it easier for those in need to find gluten-free options in one handy place with its new Gluten Free Food Box.
The new box, which costs £25,  was one of the first gluten-free food packages to be launched by a leading brand since the start of lockdown and has proved exceptionally popular – with 10,000 having been ordered to date.
The box contains a selection of products suitable for the whole day, from breakfast cereals and oat bars, to pasta, flours and baking mixes.
Each box contains 3 x 1kg bags of flour, 2 packs of cereal, 2 packs of pasta or spaghetti, 2 packs of oat bars and a baking mix – each of which are free from gluten, wheat and nuts and suitable for vegetarians (the exact contents of each box will vary).
One box is available per order, so that as many people as possible can enjoy FREEE products.
The Gluten Free Food Box can be purchased from www.freee-foods.co.uk.
Comments