Gluten-Free Christmas Food Fair
Gluten free or free from food definitely does not have to be dull. That is the message from the Bath and West Wilts branch of Coeliac UK ahead of their biggest ever gluten-free Christmas Food Fair on 21st November.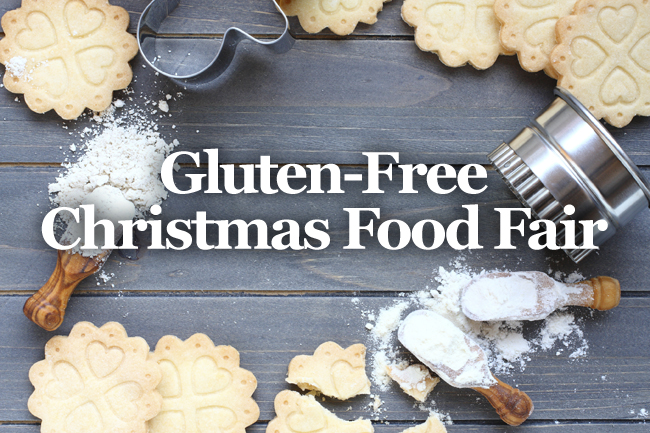 There will be huge selection of mouth-watering gluten-free products will be on offer, include tasty pies, sausages, burgers, beers, bread, Christmas puddings and much more. They will even be serving the ever-popular gluten-free fish-and-chip lunches.
More than 35 exhibitors will be offering their products to taste, share and buy at the fair at Bath Racecourse where there will also be free parking during the event which will run from 10.30am to 2.30pm on November 21.
A host of producers and retailers will take part including Juvela, Lifestyle, Dietary Specials, Red House Foods, Gluten Free Foods, Innovative Solutions, Somerset Sausages, Christine's Puddings, Drossa, Nairns, Bistro Express,Warburtons, Green's Beers, Udis, Hop Back Brewery, Bath Bakery, Baked to Taste, Thornleys and Voakes Pies.
Dieticians from the Royal United Hospital in Bath will also be there to offer expert advice. Admission is £2.
Adrian Bass for the Bath and West Wilts branch of Coeliac UK, said: "This year the gluten-free Christmas Fair is back, bigger and better than ever. It was so successful last year that we have had to move to a new larger venue.
"Coeliac disease, a serious illness where the body's immune system attacks itself when gluten is eaten, affects one in 100 people in the UK, so is much more common than most people think. In addition, it's thought that there are about half a million Britons who suffer from it who have not been diagnosed. It's not a food allergy, it's an autoimmune disease. Eating gluten, a protein found in cereals such as wheat, rye and barley, causes damage to the lining of the gut and means the body can't properly absorb nutrients from food.
"That doesn't rule out a host of tasty, nutritious foods such as meat, fish, potatoes, fruit and vegetables, rice and most other good things. Come along and try the gluten-free fish and chips and all the other goodies, and see for yourself!"
For further information, please visit the website.