Forget the sausage rolls and steak bakes, Greggs is now putting a focus on foods with less fat, sugar and salt!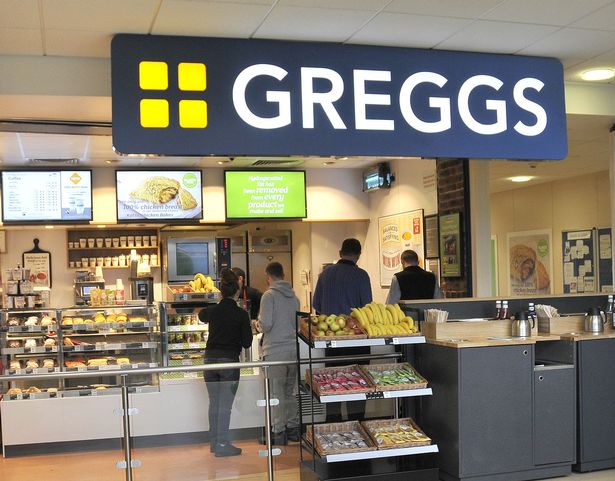 Greggs has launched its first ever 'healthier shop' at New Cross Hospital in Wolverhampton, with a focus on salads and soups rather than the usual sausage rolls and steak bakes. There's even a colourful display of fresh fruit on offer at the entrance to tempt customers in.
In a move away from its traditional image of stodgy fare such as pastries and cakes, the bakery chain has switched its focus to lower-calorie foods and has cut down on products that are high in fat, sugar and salt.
Designed to meet NHS England's targets on food sold in hospitals, it's Greggs' first ever outlet to offer a range centred on its Balanced Choice products with less than 400 calories, and the shop layout has been designed to reduce the number of high fat, sugar and salt products on display at the checkout.
The Balanced Choice range – launched in 2014 – includes "a wide selection of freshly prepared sandwiches, wraps, salads, yoghurts, delicious hot soups, porridge pots and freshly baked savouries."
Greggs says it has spoken openly about how the national obesity issue is a shared responsibility and is committed to helping people manage their fat, salt and sugar intake. It has taken steps to improve the nutritional value of Greggs products and encourage customers to make healthier choices.
As well as the Balanced Choice products, it has created its own range of low-calorie carbonated drinks and flavoured waters, reduced the salt in its classic snacks and introduced gluten-free options.
Greggs says it will continue to extend its Balanced Choice range and gluten-free meals this year and 'reformulate' its sweet treats in line with the Public Health England's year one sugar reduction target of five per cent.
Greggs' opening first 'healthy shop' in Wolverhampton hospitalhttps://t.co/DxEOBoC0tH pic.twitter.com/o7j7MAfa1d

— Andrew Turton (@ATurton_star) February 9, 2017
Roger Whiteside, CEO of Greggs, said: "We have been busy developing a healthier shop format at New Cross Hospital to meet NHS England targets on healthy checkouts, food advertising and price promotions in hospitals and are proud to have to achieved joint second place in a league table compiled by health campaigners, which ranks high-street brands in order of how well they meet these guidelines.
"With ambitions to grow to over 2,000 shops nationwide and ownership of our supply chain we are in a unique position to have real impact in encouraging people to make healthier food on the go choices with convenient access at outstanding value."
David Loughton, CEO of the Royal Wolverhampton NHS Trust which runs the hospital said: "It is important that patients, visitors and staff have a variety of choice when it comes to the food that they wish to eat and in a hospital setting it is important that there are a number of healthy options on offer.
"I am pleased that the offer now available at Greggs is so wide and that there are so many healthy options open to their customers."
Source: Birmingham Mail.