New gluten-free porridge oats from Freee by Doves Farm
Gluten-free porridge oats to be released by Freee
New gluten-free porridge oats are out now! The oats are both organic and vegan.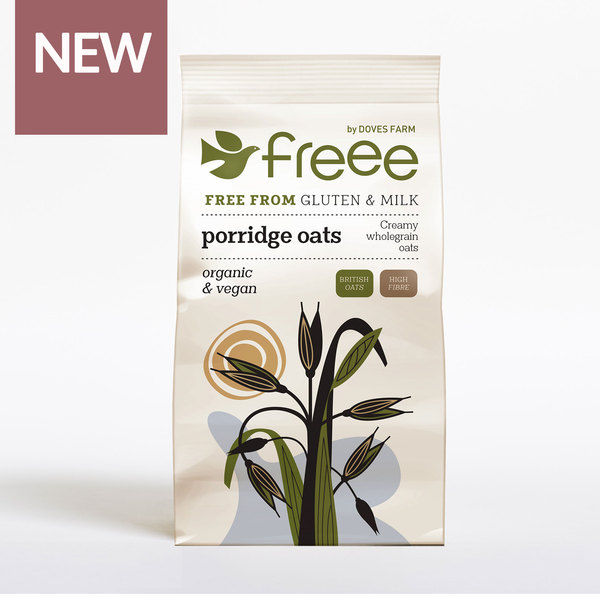 The 430g packet is available for £3.50.
The product is described as "Made with the finest, creamy wholegrain and organic British oats and provides a delicious, high fibre start to the day that's also gluten free, milk free and vegan friendly. Use them to make a creamy bowl of porridge, tasty overnight oats, or flapjacks for a quick and easy treat."
The pack contains approximately 10 servings, with each portion being 130kcal when cooked with water. The oats are high in fibre, with 4.3g per portion, as well as protein (4.2g).
The oats are Coeliac UK certified, as well as vegan, kosher and Soil Association certified.
Also new from the Freee range is Gluten Free Batter Mix, which comes in both 1kg and 16kg size packets on their website.
Follow us on Facebook, Twitter and Instagram for all the latest recipes, news and features from Gluten-Free Heaven.
Tags:
Gluten-Free Breakfast
,
Products