10 Steps to Gluten-Free
From experiencing symptoms right through to living a free-from life, Charlotte Willis demonstrates what you can expect from your GF journey…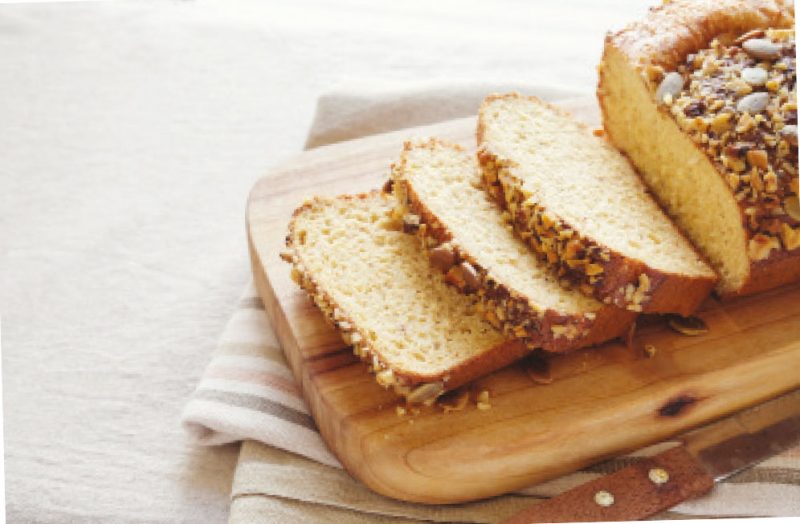 More often than not, it's a long, unsteady and complicated journey to living a completely gluten-free lifestyle. It can all seem a little intimidating, and I'm sure you'll be keen to reach the level of those picture-perfect gluten-free influencers living their best #GFLife on Instagram as soon as you possibly can. But take pleasure in taking your time. After all, there's much to learn, substitutes to discover, recipes to make and new foods to try. Adjusting to your new lifestyle is going to take a little time, alongside much trial and a little error along the way. So, if you're considering adopting a gluten-free diet, allow me to shed some clarity and light upon 10 steps which you can expect to encounter along your way.
Step 1: Symptom emergence 
The undisputed first step in your journey to becoming gluten-free is the presentation of certain symptoms upon consuming gluten-containing food items. You may notice you suffer from diarrhoea, stomach aches, excessive or abnormal amounts of wind, indigestion, a foggy brain (sense of confusion or disorientation), tiredness and fatigue, unintentional weight loss or constipation which you cannot attribute to a stomach bug or sickness. These symptoms will usually be reoccurring or chronic.
Step 2: Seeking help 
If you begin to find these symptoms are becoming a regular occurrence, or impacting upon your normal daily activities, it's time to seek help. It is best to seek advice of a GP or health professional, and if possible, ask to be referred to a dietary or gastro-intestinal specialist to talk through your complaints. These specialists will be well-informed and familiar with your symptomology. You should definitely not seek diagnosis from online forums, or self-diagnose your condition, as you are at risk of missing some potentially important issues.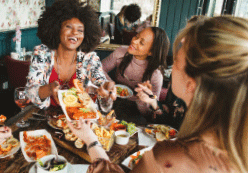 Step 3: Diagnosis 
Gaining a formal diagnosis can be very reassuring, taking some of the stigma away from you, and allowing you to attribute your symptoms to a condition. You may be diagnosed with one of a few key conditions, such as Coeliac disease, wheat allergy, non-coeliac wheat or gluten sensitivity or gluten-intolerance. It is important to research whichever diagnosis you have been given in order to gain as much of an understanding of your condition as possible. It's beneficial to look online for bloggers with the same diagnosis as you as these individuals will often have experienced the same symptoms and journey as you. If you're looking for impartial information, check out as coeliac.org and the NHS guidelines.
Step 4: Elimination 
Once you've gained a diagnosis, it's now critical to understand what you can and cannot eat. It may seem obvious: just cut out the bread, wheat and rye and you're laughing, but it's not that simple my friends! Depending on your diagnosis, you'll have a varied degree of sensitivity, and you might not be able to consume quite a few commonly eaten foods. For example, those with Coeliac disease should stay away from any gluten-containing products, such as crackers, granola, certain soups and ready meals which may contain gluten, soya sauce and potential sources of gluten contamination. Make yourself a conclusive list of all the foods you must eliminate, or watch out for next time you decide to go shopping. You can also download apps such as The Gluten Free Scanner, which make shopping and identifying gluten-containing foods even easier. 
Step 5: Clear it all out
The next step is to get stuck into your food cupboards and fridge, clearing them all out, and making room for all of your newer foods. Take this opportunity to take a fresh look at your diet. Are there some habits you'd rather get rid of or have been wanting to shift? Have you been meaning to eat healthier or get a little more variety in your daily meals? Now is the perfect time to throw out (well, donate and gift away) your old, unhealthy dietary staples and welcome in some perspective and fresher foods. Set yourself a target of eating at least 7 portions of fruit or vegetables per day, buy plenty of gluten-free wholegrains such as quinoa and brown rice, and stock up on as much fresh produce as possible. 
Step 6: Rediscover food
Yep, you may begin your journey absolutely devastated at the thought of losing out on fluffy baked goods, but you'll soon discover the abundance of gluten-free foods which you can substitute your diet with. Whilst there are a fantastic number of alternative gluten-free items on the market, including breads and baked goods, I highly recommend that you try to eat as much of a wholefood, non-processed diet as possible, prioritising naturally free-from foods. Take it from me, it'll be cheaper for you in the long run. Experiment with alternative ingredients, get handy with a range of seasonings, and create new recipes to ensure your FOMO is left in the past. 
Step 7: Tell your friends
One of the biggest steps in becoming gluten-free is revealing your diet to your friends and family. There's something about revealing your diet's identity to your loved ones which may leave you feeling a little apprehensive at first. Rest assured that for the most part, everyone will be understanding and supportive. Before you decide to go public with your new lifestyle, make an effort to get as clued-up as possible. Get to know your condition and make sure you are clear about what you can and can't eat. If your family are the ones who make your meals or shop for you, giving them a list of alternatives and suggested meal-plans is a great way to remove any anxiety they have regarding their ability to cater to you.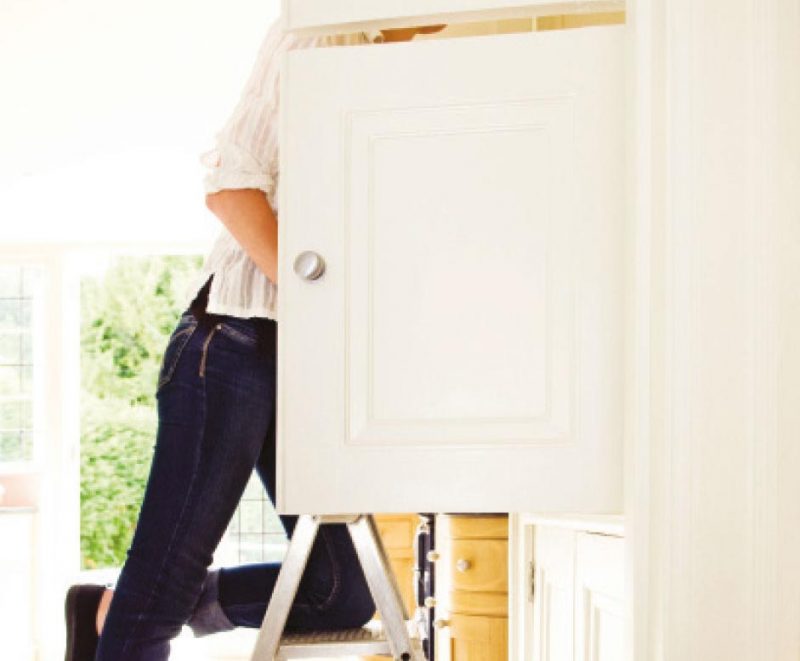 Step 8: You will bake again!
Once you become comfortable with your new gluten-free diet, I would encourage you to start exploring the wonderful world of gluten-free baking. If you were a keen cake-lover before your diagnosis, and now find yourself swooning after cookies and biscuits, there are some fantastic recipes to be found within this magazine, as well as from online blogs. Some of my favourite online accounts for GF baking alternatives include: My Gluten-Free Kitchen, The Gluten-Free Blogger and Art of Gluten-Free Baking. Gluten-free baking is definitely a case of trial and error, so be persistent and determined with your recipes, you'll soon get the hang of this new way of baking. 
Step 9: Eating out
Luckily, allergen awareness has never before been so prominent. By law, every restaurant in the UK needs to be fully informed of allergens in every single ingredient they use, and so identifying yourself as gluten-free to your server is of high importance. Most restaurants will also have a certified gluten-free menu to order from, which can be previewed online in most cases, but if not, you can always choose to message or call the restaurant in advance to inform them of your allergens before you visit. Be wary when ordering certain beers and alcohol, as some of these beverages are made using gluten-containing ingredients. A quick check online will confirm if your drink is suitable or not. 
Step 10: Grow your confidence
As your confidence with your new diet and lifestyle grows, you'll start to become more experimental with your dishes, trying a whole host of exciting ingredients and alternatives. When you feel comfortable with living gluten-free, don't become complacent with your staples. Search for new dishes which fill you with excitement and challenge you. The more experimental you become, the greater your confidence will grow, and the more you'll begin to enjoy your new lifestyle. If you really want to challenge yourself, plan a dinner party for your family, or offer to host the next get-together for your friends. 
Comments
Tags:
10 steps to gluten-free
,
Gluten-Free
,
Gluten-Free Diet
,
gluten-free living