10 summer foods you need to eat now…
Isn't summer just glorious? Second to staring at crystal clear skies and sinking her toes into hot, pearly white sands, for Georgina Young it's about the indulgence and vibrancy of food, where seasonal fruits and vegetables offer lashings of nutrition, refreshment and flavour. Summer is the season to take advantage of colourful produce, kicking temptation to the curb by loading up on sumptuous warm-weather foods. Here are Georgina's top 10 mouth-watering foods that are sure to keep your summer cravings at bay.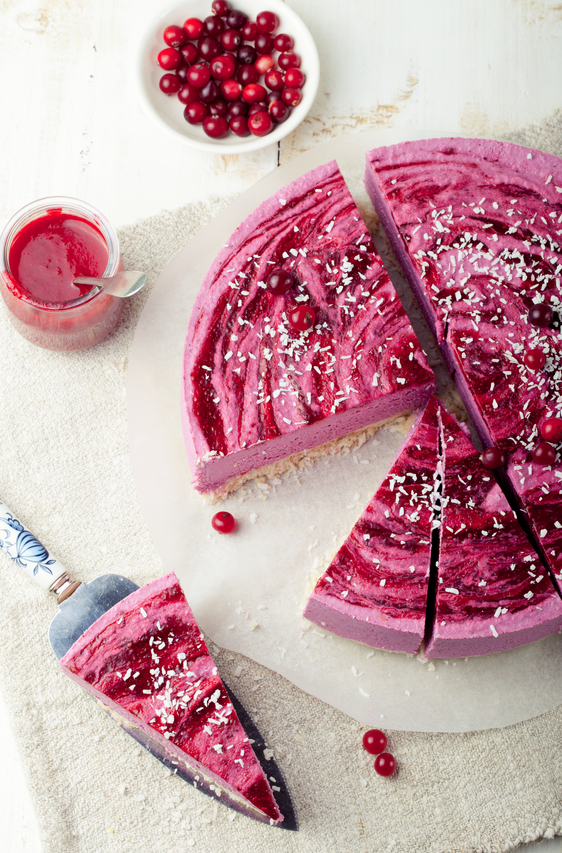 Raw cheesecake
Raw cheesecakes are all the rage at the moment and not just because they're super delicious. Typically made with macadamia and coconut crusts and filled with raw cashews, coconut oil and frozen fruit, raw cheesecakes are rich in good fats, fibre, vitamins and minerals. If you want to maintain a healthy heart and digestive system, then start incorporating a cheeky little slice of raw cheesecake into your life. Get creative with your flavour combinations and be sure to include the many fruits that this vibrant season has to offer.
Blackberries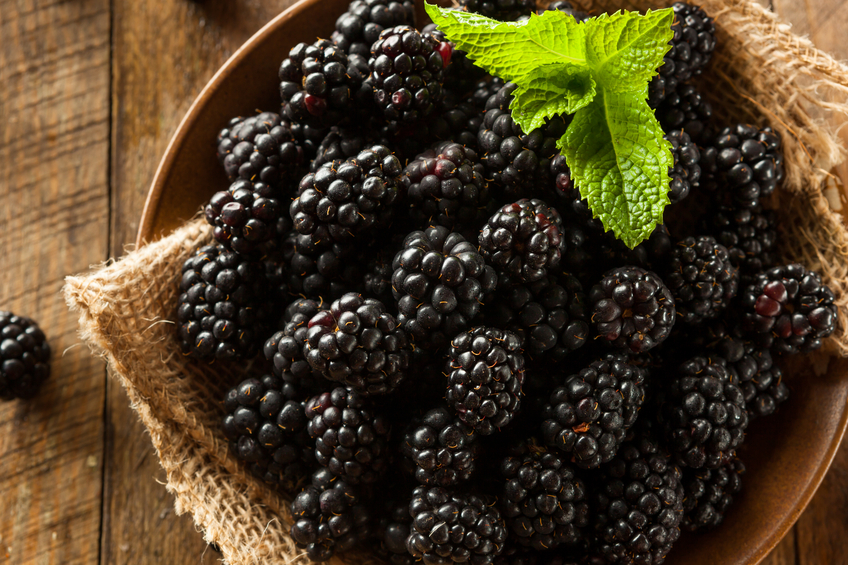 Sure you might get pricked by the odd thorn, but there is certainly nothing more fun and rewarding than picking your own fresh blackberries – just be sure not to pick by roadsides due to contaminants from pollution. Blackberries have one of the highest antioxidant levels of all fruits and are rich in vitamin C and bioflavonoids. Eating these gorgeously dark berries can help promote the tightening of skin tissue, making you look younger without having to go under the knife. Enjoy in sweet and savoury salads, smoothies, sweet omelettes, tortes and raw cheesecakes.
Chia popsicles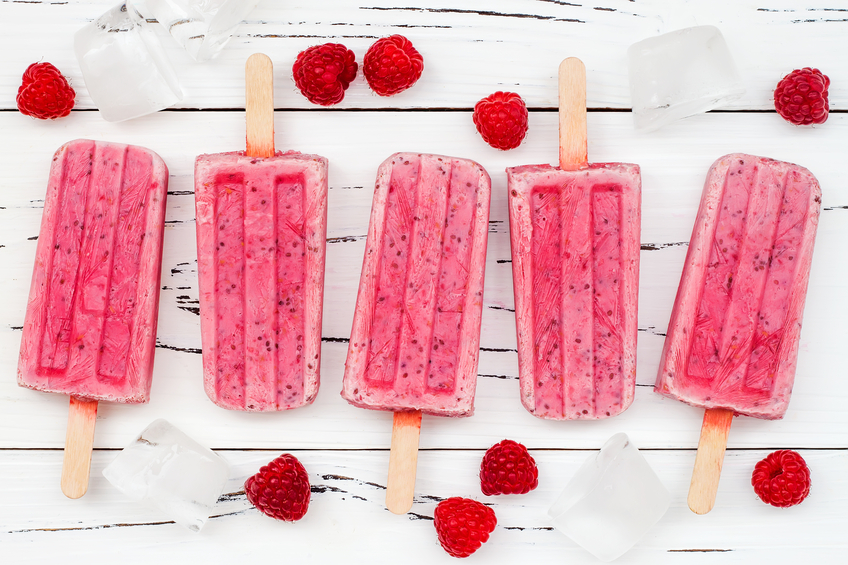 Chia seeds are hydrophillic, meaning that they love water, so much so in fact that they can hold up to 12 times their own weight in water! This helps to keep you hydrated and feeling fuller for longer, making them great for weight loss. Chia seeds are also high in Omega 3 fatty acids, dietary fibre, high quality protein and antioxidants, which can all help to lower LDL (bad) cholesterol and raise HDL (good) cholesterol, improve symptoms of type 2 diabetes and reduce inflammation.
To make your own chia pops, simply blend your favourite chia pudding, spoon into popsicle moulds, then freeze until firm.
Watercress and rocket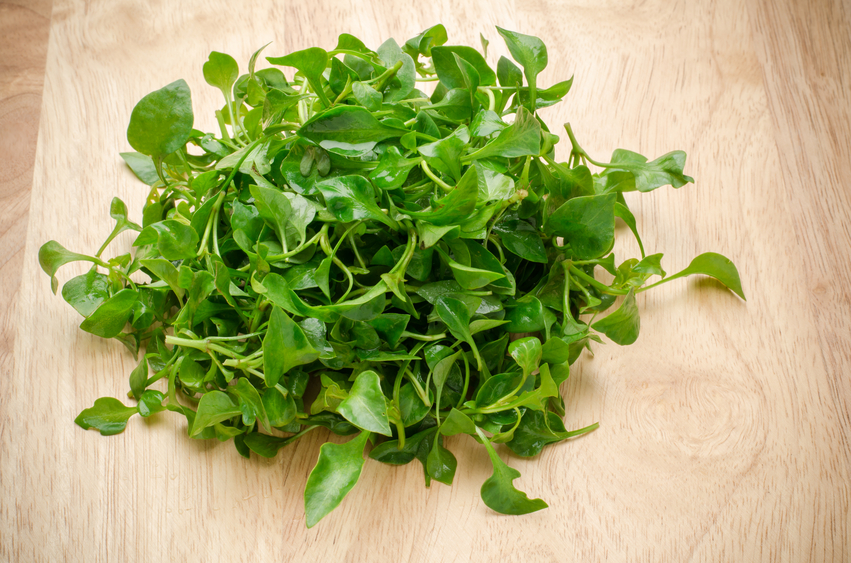 Kale was all the rage last summer, but now it's all about watercress and rocket! For me, kale is just too bitter to enjoy in summer, while the peppery and fresh flavours of watercress and rocket just hit the spot. They are also rich in vitamins A to K, contain more nutrients than blueberries and aid in maintaining bone, eye and skin health. They're also high in glucosinolates, cancer-fighting compounds that have been found to fight a whole host of cancers. Enjoy in refreshing salads with fresh fruits such as strawberries, or grilled watermelon with a little quinoa, balsamic vinegar and feta.
Grilled fruit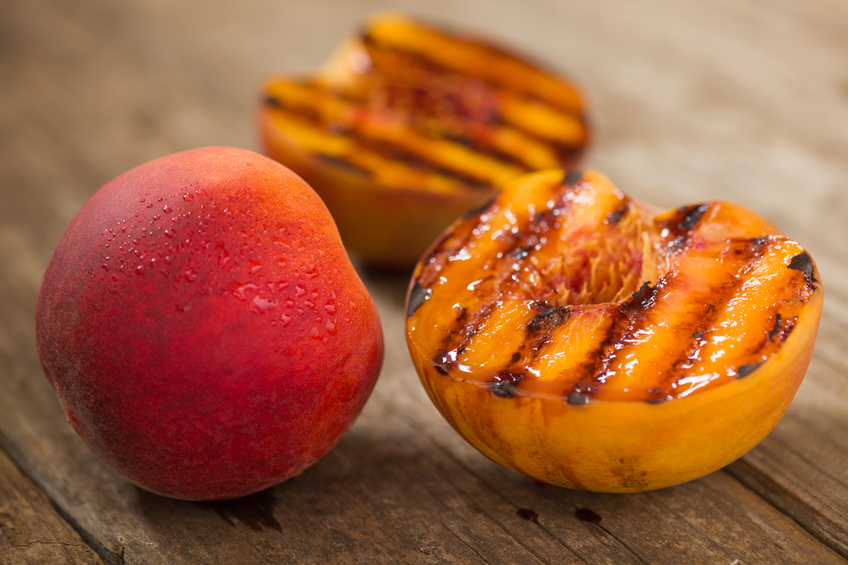 Fire up that BBQ and get grilling some juicy fruits – banana, mango, peach, pineapple, strawberries and watermelon are all ripe for the picking. Not only will you reap the benefits of plentiful amounts of much-needed vitamins and minerals, you will also love the flavours and the natural sugars that your favourite fresh fruits produce when they caramelise. Whether you grill them indoors or out, you're sure to enjoy the experience. Try grilling mango or pineapple and adding fresh mint with a little lime juice for a truly tropical flavour explosion. Alternatively, grilled peaches make a fantastic change to any pizza or salad.
Gazpacho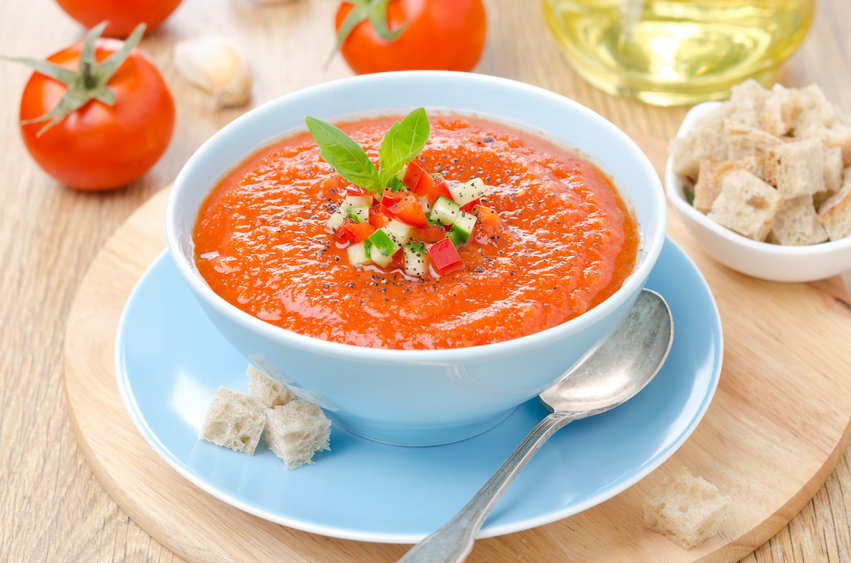 Much more fun and far more refreshing than your regular salad, gazpacho is a cold Spanish soup made from raw vegetables such as bell peppers and cucumber, with a tomato base. Thanks to the tip-top ingredients, gazpacho is loaded with vitamins such as A, C and E, all of which help to boost your immune system and improve your skin's radiance. But gazpacho doesn't stop there, it can also help to extend that bronze summer glow that we all love due to its high levels of carotenes, which activate melanin within the skin.
Bored of regular gazpacho or allergic to nightshades? Mix it up a little by using avocado, cucumber, mango, peach or watermelon as your base.
Avocado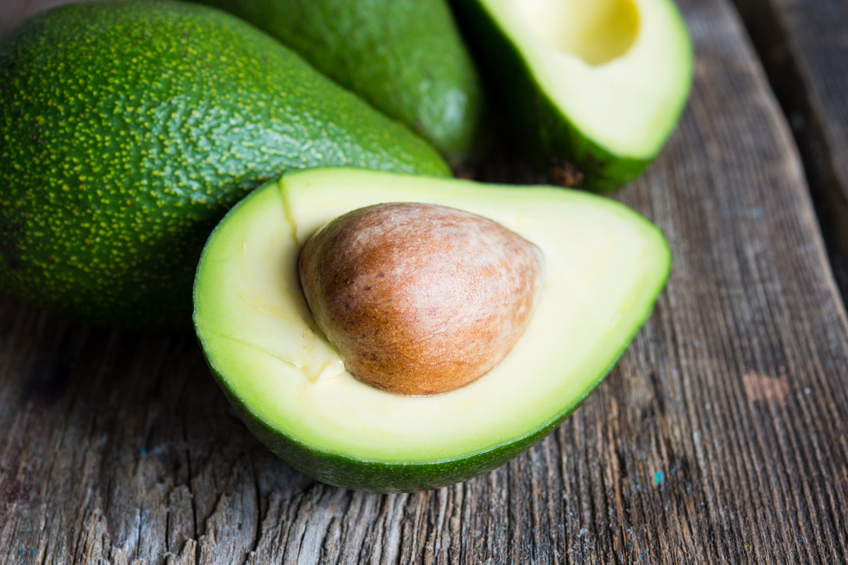 As avocados come into season in summer they also become a lot cheaper – so stock up! I'm sure you've all heard by now that avocado is superbly nutritious – rich in heart healthy fats, fibre, folate and vitamins B, C, E and K. They also contain more potassium than bananas, which helps in reducing blood pressure, cholesterol and the risk of heart related diseases.
Enjoy your avocados in a simple guacamole – just mash the flesh of 2 ripe avocados, stir in the juice and zest of 1 lime, add ½ a medium onion, diced, a large handful of cherry tomatoes, diced, and a handful of roughly chopped coriander.
You can also enjoy your avocado spread onto toast, in salads, topped with a poached egg, or even in raw desserts.
Ceviche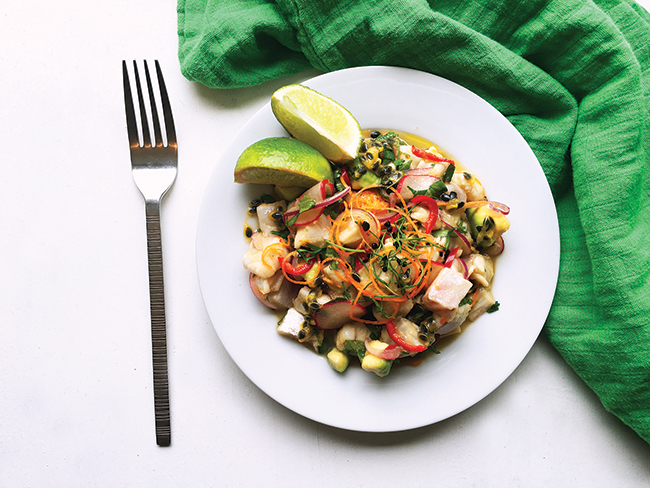 Ceviche is a popular seafood dish from the coastal regions of Latin America. Typically made from fresh raw fish, it offers a generous dose of satiating protein and heart-healthy Omega 3 fatty acids. Citrus juices cure the fish and add some much-needed vitamin C, while spicing your ceviche with chilli will give you a fat-burning metabolism boost. (See recipe on right).
Glass noodles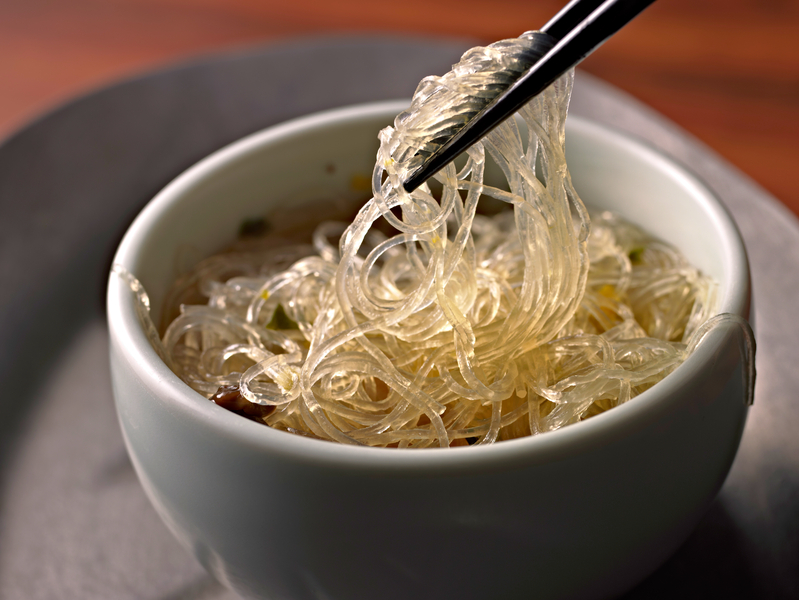 Following a largely Paleo diet, real noodles have been strictly off the menu, so glass noodle salads have become a firm favourite of mine. They have a delightful bite and soak up the flavour like there's no tomorrow.
You can buy two versions of glass noodles; mung bean or sweet potato. Both are made of the starch of either mung beans and peas, and of course less commonly sweet potato. They're a great prebiotic, meaning they'll feed your probiotic (good) gut bacteria, and they don't contain any noticeable amounts of phytic acid.
You don't have to cook glass noodles – simply pop them in a bowl, cover with hot water and rest for 12-15 minutes, before rinsing with cold water. As they are practically flavourless you'll need to let a zesty seasoning steal the show. Try using lime juice, garlic, ginger, maple syrup, sea salt and white wine vinegar and add your favourite vegetables along with some grilled fish or chicken.
Watermelon rinds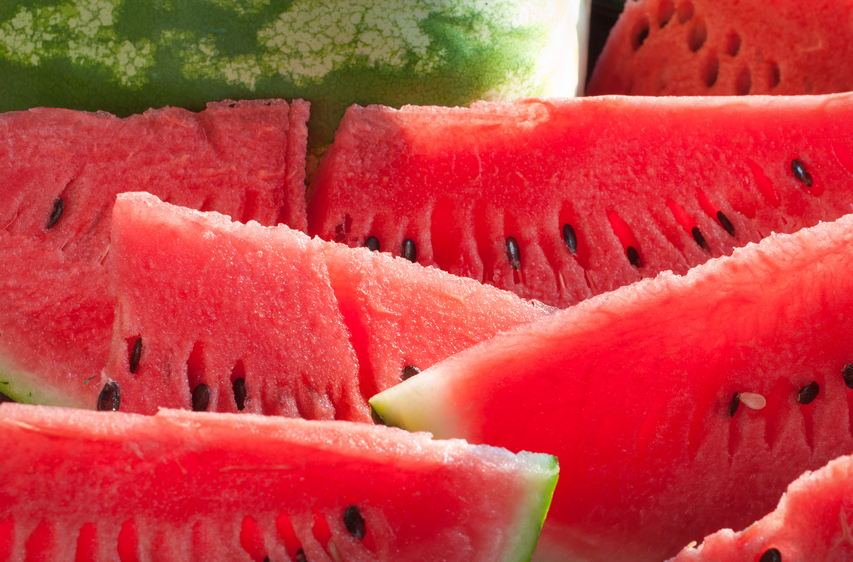 You'll no doubt be filling up on watermelon this summer so don't ditch the rinds! The rinds are the green and not-so-sweet parts of the watermelon. Watermelon flesh itself contains vitamins A, B6 and C, potassium, lycopene, antioxidants and amino acids that will all leave your skin glowing. But the rinds themselves contain citrulline, which is known for its libido boosting properties and helps to repair sore muscles. Enjoy in juices, chutneys, pickles, stir fry and salads.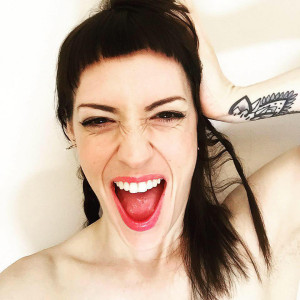 About the author: Georgie is a fresh faced, freelance writer and recipe developer who specialises in nutrition, fitness, and health and well-being. She enjoys sharing her passion for cooking, Paleofying food, and exploring Veganism within the Paleo diet on her blog, Greens of the Stone Age, and along the way has helped many friends to take a more holistic approach to their hectic lifestyles. She have further expanded upon her love of the Paleo way of living by setting up Primal Eye Magazine – the UK's 1st online Paleo lifestyle magazine!
Tags:
Features
,
Summer