Best vegetarian and vegan menus in Edinburgh
Heading to the Edinburgh Fringe Festival this month? Then why not take a look at Edinburgh Blogger, The Hannarchist Cookbook's, handy guide to the city's best vegetarian and vegan eateries…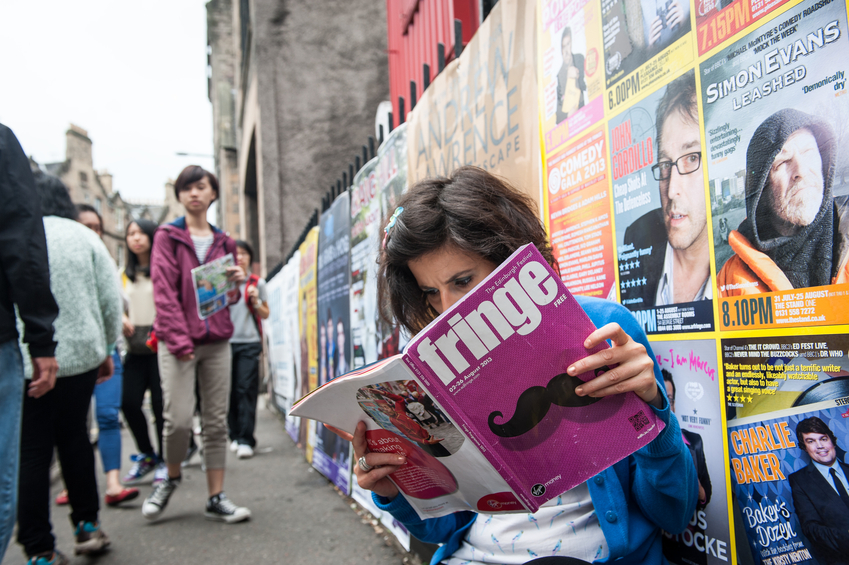 The Edinburgh Festival Fringe is in full swing, and hundreds of thousands of visitors are expected to flock to the capital city over the course of the month to visit the festival. As the Restaurant Capital of the UK with more restaurants per head than other any other UK city; it can be a bit overwhelming for any diner to decide where to eat in Edinburgh, but becomes even more of a challenge if you have a specialised diet.
Everyone has heard of vegetarian fine dining restaurant David Bahn, but sometimes you don't want the fuss of silver service. But luckily for us, Edinburgh Blogger, The Hannarchist Cookbook, has gone beyond Bahn's and collated some of the best more informal vegetarian/vegan menus in the city.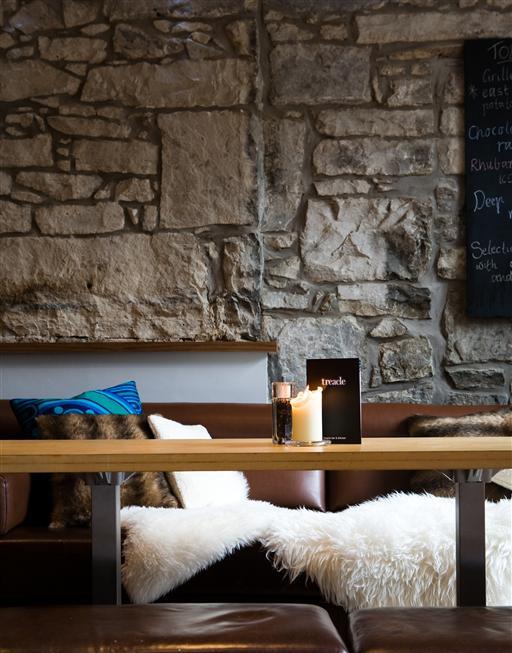 The new menu at Treacle Bar and Kitchen has been designed with a specialist diet in mind; with over half the menu classified as vegetarian, vegan or gluten free. It's incredibly refreshing to see that dedication to catering for everyone from what is by their own admission a bar that just wants to be a bar. If this is the new standard for vegetarian food in bars it's a good sign.
Go for the – Treacle Bao Buns with Bean Curd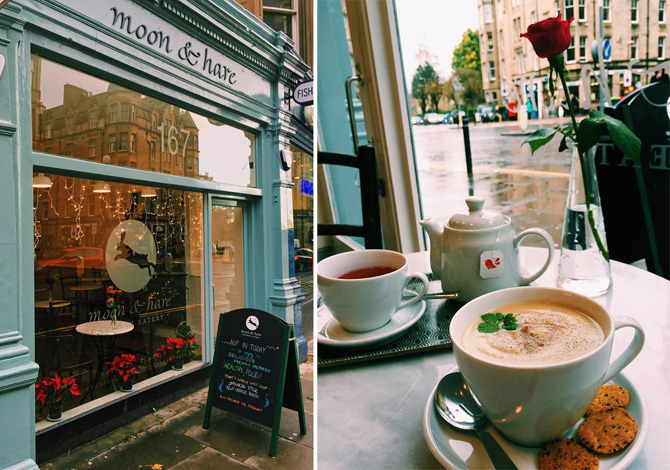 All-natural, vegetarian diets definitely seem to be growing in popularity with more and more venues opening to cater for our so called "fussy diets".  Moon and Hare opened the doors to their Artisan Eatery in October last year; and these guys go above and beyond. Not just a vegetarian menu, but in fact mostly vegan; and to top it off it's a completely gluten free kitchen! You can't ask for more than that.
Go for the – Scrumptious gluten free cakes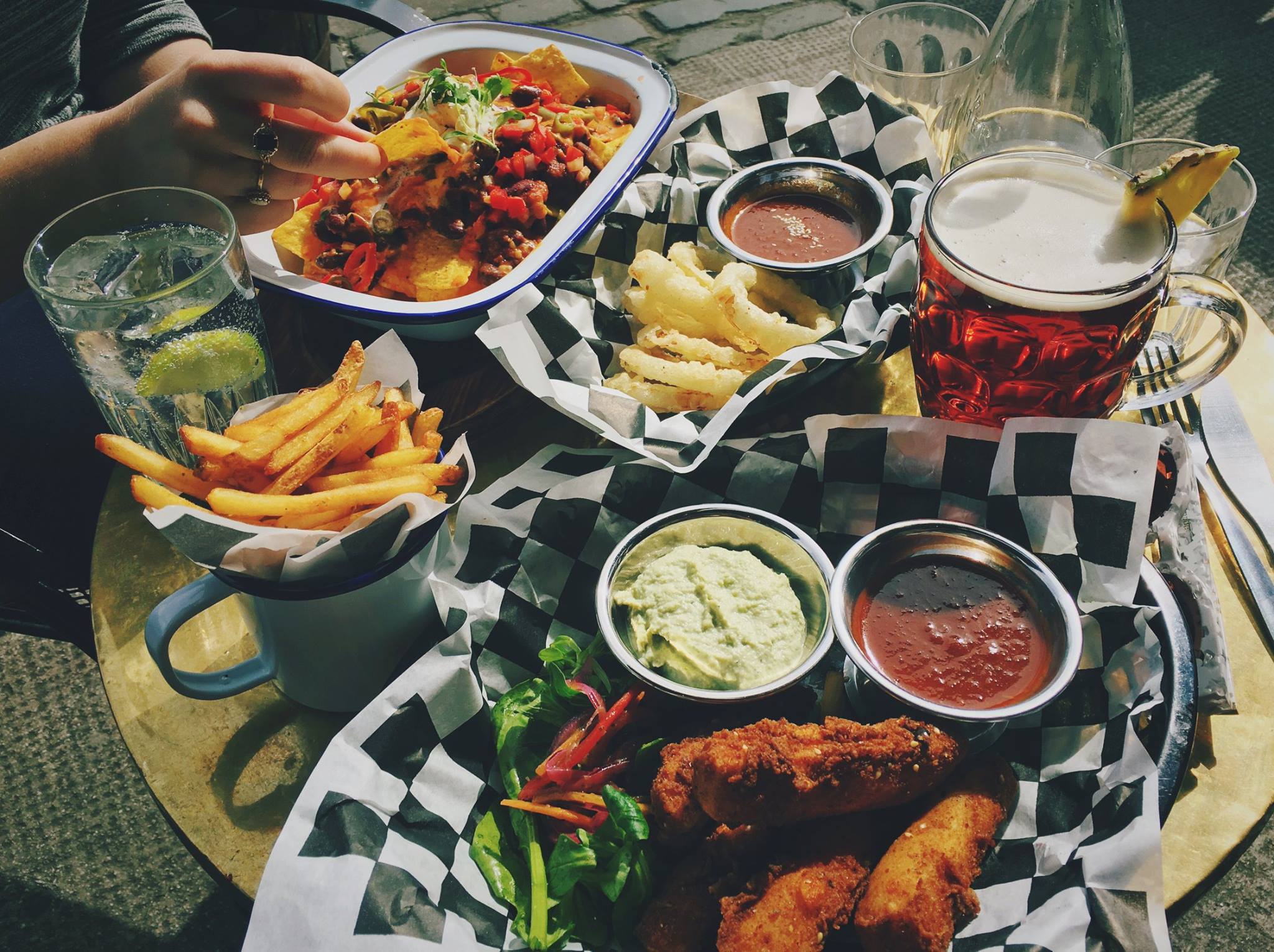 With an attitude as tongue in cheek as its name, The Lucky Pig kitchen at Paradise Palms boasts vegetarian soul food, community dining inspired by the Native American diet of vegetables and crops. Apparently on the other end of the scale to Moon and Hare, there's nothing serious about the menu or, according to Twitter, its chef.
Go for the – 2 for 1 vegan hotdog Tuesdays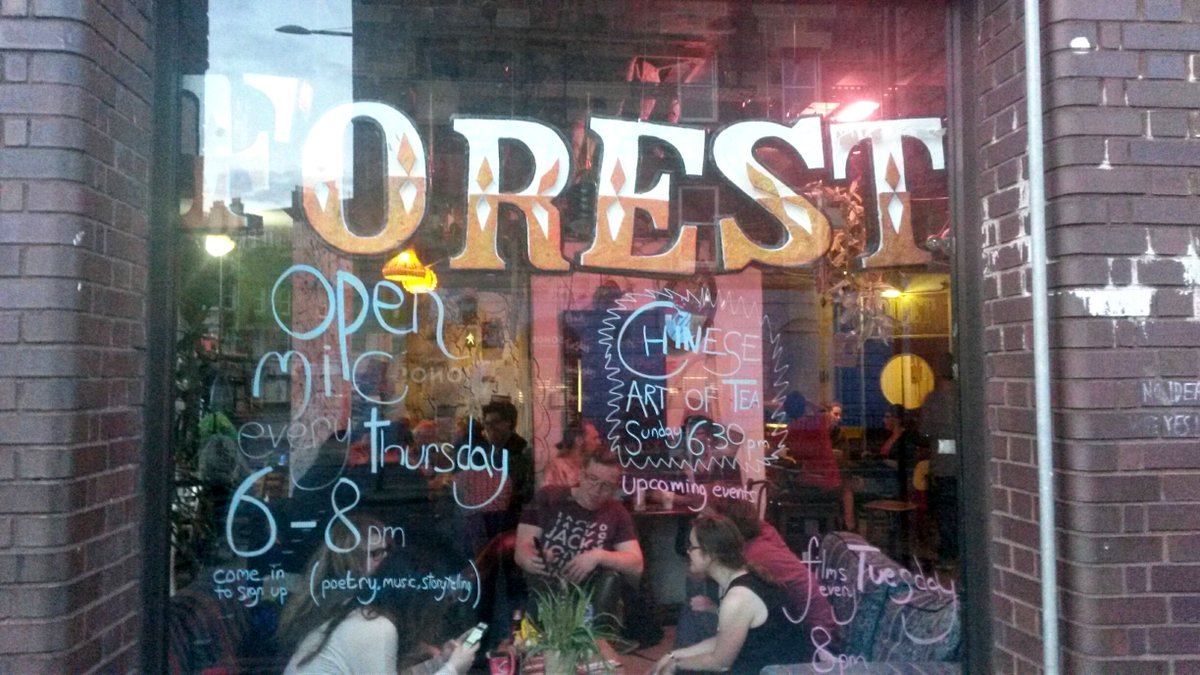 It was a sad day when The Forest Café closed its doors on Bristo Place back in 2011. But the collectively owned social project has happily found new digs at 141 Lauriston Place and looks set to continue to spread its message of community and arts at least for the near future. The project is largely funded by its vegetarian café, and whilst the quality may not be as high as other venues in the city, the social conscience behind every plate makes this a must.
Go for the – Fresh homemade soup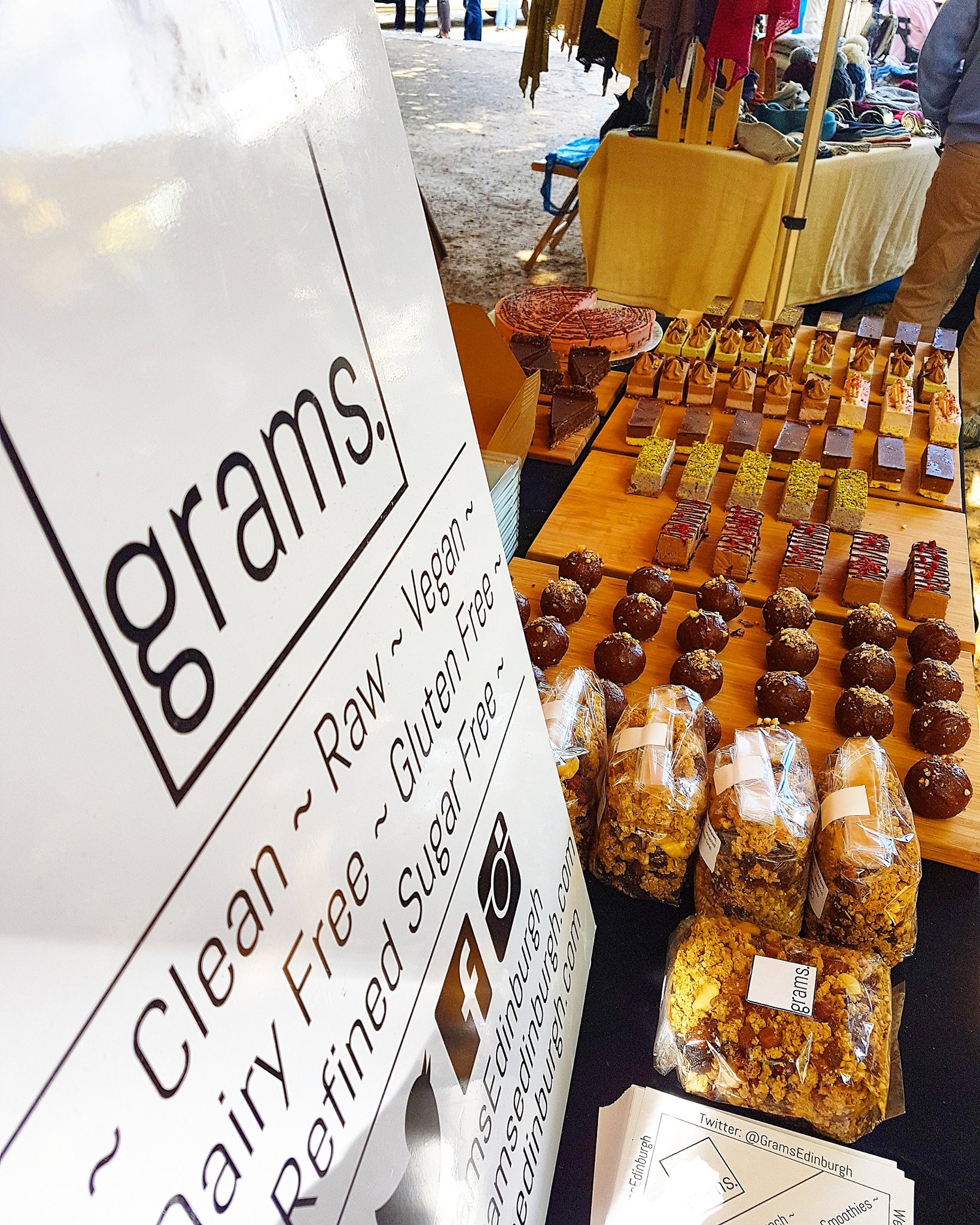 Having begun life as a stall at the Stockbridge market, Grams have just opened a storefront at Haymarket. In addition to their healthy gluten free cakes, they have developed their menu to include some lighter breakfast and lunch options; with a nice vegetarian and vegan selection.
Go for the – Acai berry smoothie bowl
Tags:
Eating Out
,
Features
,
Vegan
,
Vegan Diet
,
Vegetarian