Discover the best gluten-free pizzas you can buy in supermarkets
The gluten-free world is changing, and it's all for the better…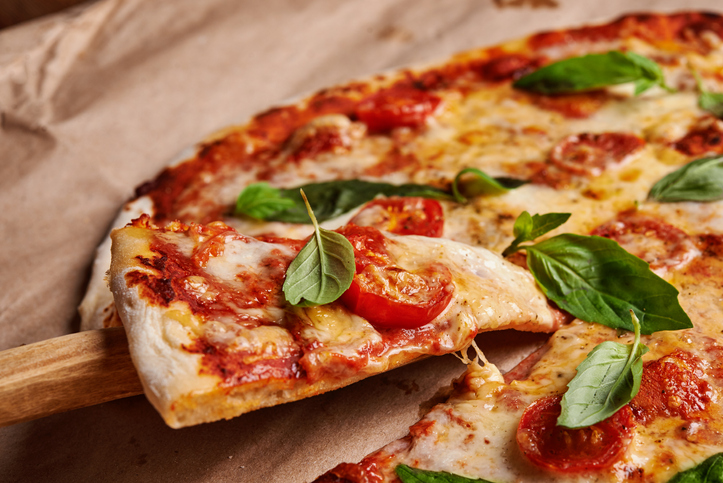 There are a few things that those of us on a gluten-free diet really miss; bread, biscuits and cake to name a few. Another one, until recently, that we have struggled to find is the humble pizza, and who doesn't love a pizza?
Times have changed and now not only are there a few really good options to choose from, the market has become truly competitive, which leads to a greater need for the producers to deliver not just the product, but a quality one at that. Here are a few pizzas that we think have delivered on that promise…
Isabel's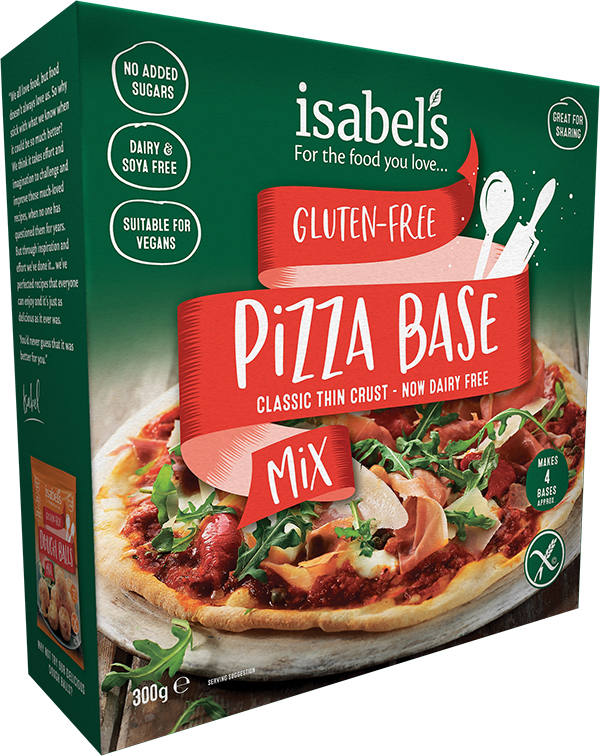 Product:

Pizza Base Mix

Price:

£3
Now dairy as well as gluten-free, this thin crust Neapolitan-style pizza base is chewy, crispy and tasty – just like Mama used to make!
Dr. Oetker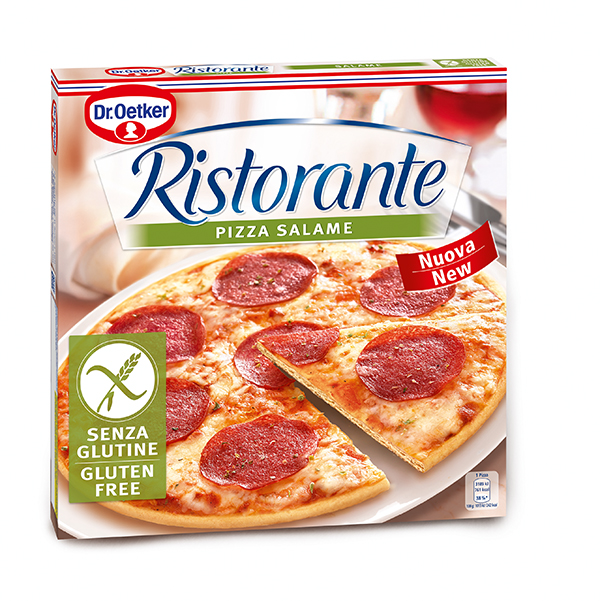 Product:

Pizza Salame

Price:

£3.50
Made with only the finest quality ingredients to create a deliciously topped pizza, with a thin and crispy gluten-free base.
Schär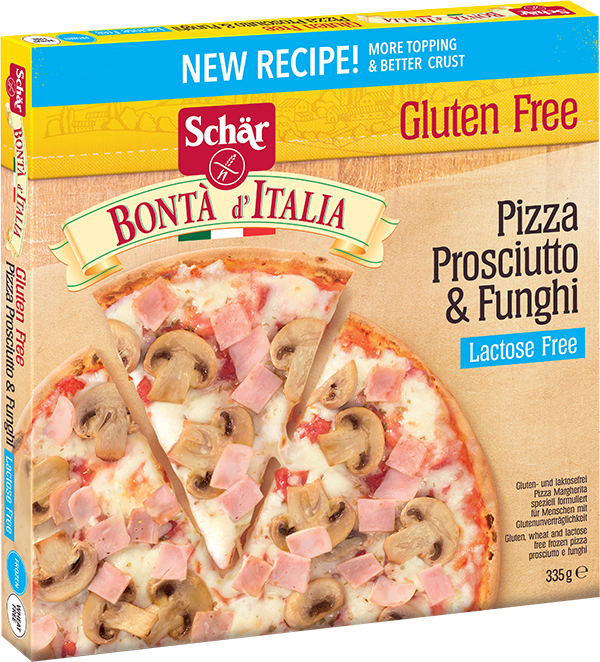 Product:

Pizza Prosciutto & Funghi

Price:

£3.29
A wood-fired stoned baked pizza base topped with Italian ham, mushrooms and Mozzarella – buon appetito! Available from Morrisons.
No Dough Pizza Co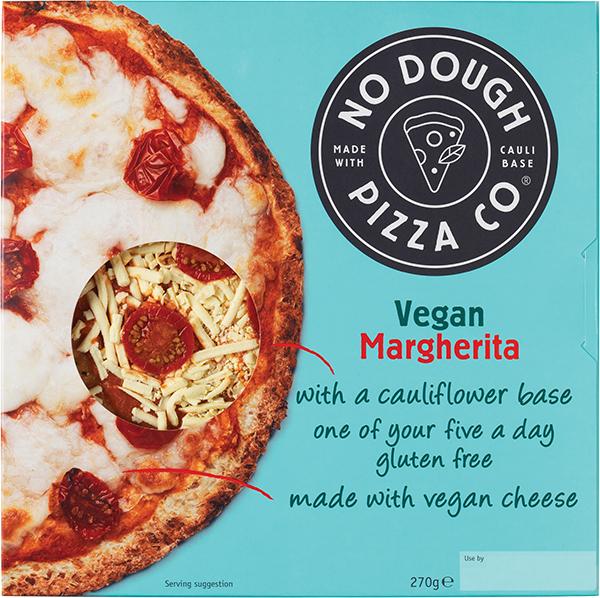 Product:

Vegan Margherita Pizza

Price:

£4
A perfect balance between delicious and healthy, the innovative base is 70% cauliflower and counts as one of your five-a-day! Stocked at Asda, Sainsbury's and Co-op.
Amy's Kitchen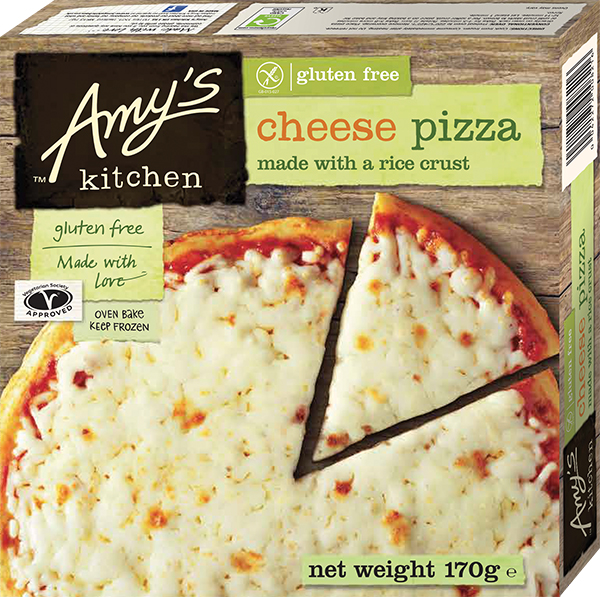 Product:

Cheese Pizza

Price:

£4
Single serving rice crust cheese pizza, available at Ocado.
PizzaExpress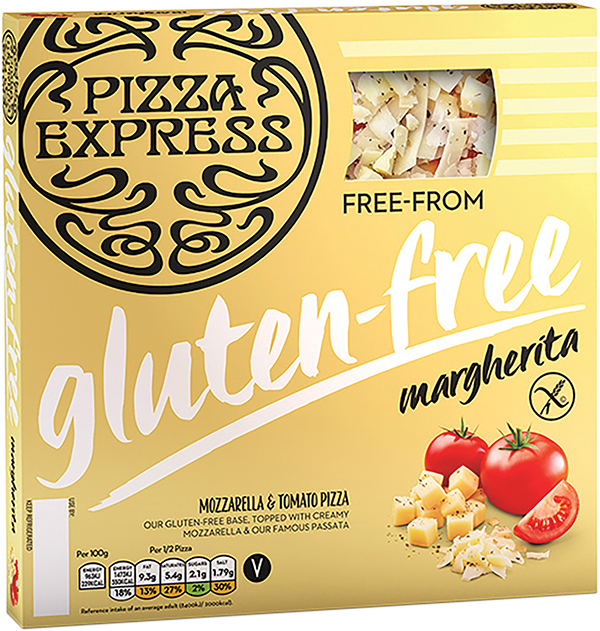 Product:

Margherita Pizza

Price:

£5
Creamy mozzarella and their famous passata on a gluten-free base. Available at Ocado, Sainsbury's, Tesco and Waitrose.
Kirsty's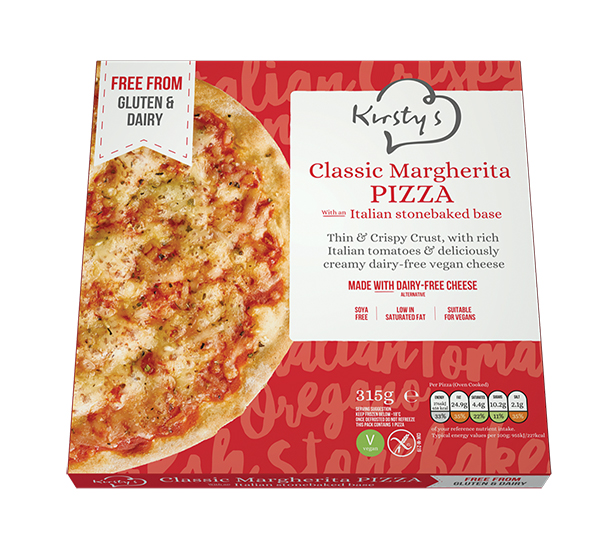 Product:

Classic Margherita Pizza

Price:

£3.50
Kirsty's first ever pizza is a Classic Margherita topped with a creamy cheese alternative that won't have you missing the real thing. 
Features
,
Gluten-Free Pizza
,
Products
,
Supermarkets