Feed a gluten-free family on a budget
Shopping in the free-from aisle is getting easier and easier, but can you stick to a budget when your family have to follow a gluten-free diet? Claire Latham aimed to find out…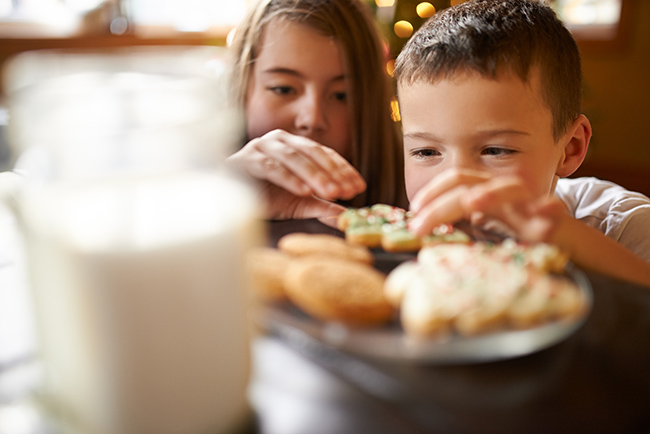 Feeding a family of four is never an easy task. Today, most families are busy juggling work, childcare and other commitments. Add to this needing to find suitable and enjoyable food for family members, along with an increase in food intolerances and it is little wonder that most families (ours included) find themselves reaching to the ease and relative security of the free-from aisle. The huge surge in the availability of free-from products is of course fantastic. Years ago this availability simply wasn't there and, for me personally, I am finding it increasingly easier to find products that help my children feel happier as they are no longer missing out on their favourite foods – and I feel happier because I no longer have to trawl the aisles searching for something suitable, or repeat the same old tried and trusted recipe each week.
But it's no secret that gluten-free food often comes with a hefty price tag. When writing this article, my curiosity got the better of me and a quick comparison of porridge oat prices showed that you can buy a 1kg basic brand bag of porridge oats for 75 pence compared to £2 for a 450g bag of a gluten- free version. Yes, the variety of gluten-free products have certainly improved and the price is slowly reducing, but can a family of four afford to pay such a price for what is supposed to be a storecupboard staple?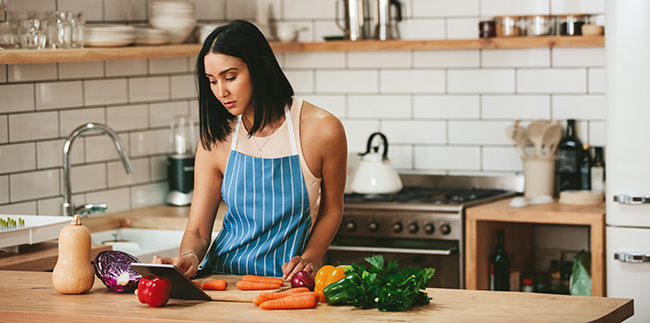 Over the past few months I have noticed how our food bill is steadily increasing. I admit that we haven't always stuck to a strict budget, and there are certainly a few top-up shops which has led me to wonder if it was actually possible to save money on the food shop with a family of four, three of whom are gluten intolerant.  More importantly, can you do this on a budget? I put myself to the test and over the course of a few weeks, I started to look into how much we spend each week as a family on food. Let's just say that it wasn't pretty, but I was still left wondering if that was the price I had to pay for three of the family members needing to follow a gluten-free diet. It was a challenge I was willing to take up. Now granted, the budget I set myself of £80 is not something that everyone would aspire to and lots of people spend much less per week, but I felt that to cover breakfast, lunch, dinner, cleaning products, toiletries and pet food, this amount would work as a starting point. I'm pleased to say that I came in (under budget) at £78.
This is how I did it:
Meal planning and making a list
Check your cupboards first and create meals from ingredients that you already have. Do you have lots of pasta in your cupboard or meat in the freezer? That's one less ingredient you have to buy. The internet is great for finding recipes that use the ingredients you already have available. Try sites such as www.lovefoodhatewaste.com which allows you to search based on a specific ingredient.
Shop online and stick to your list
Shopping online has been, without a doubt, my best way of saving money. You are able to see exactly what you've spent and, if you need to, any items that take you over your budget can be removed. There are even schemes which allow you to save on your delivery. I found that online shopping was ideal for buying only what you need, avoiding any of the special offers that increase your overall spend and it also has the added benefit of avoiding the pester-power of the children to contend with.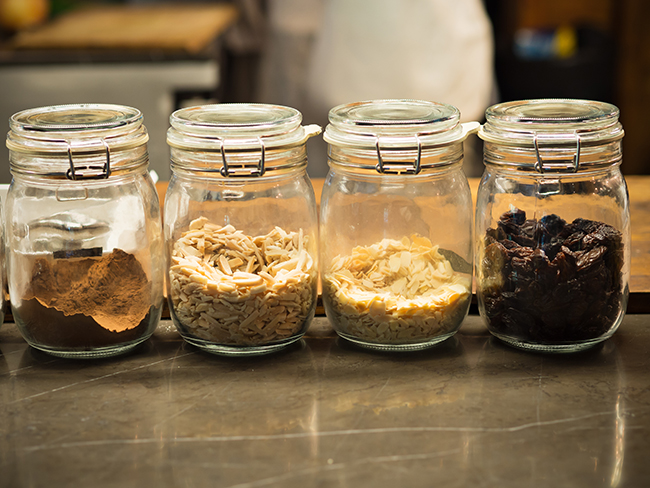 Love your leftovers
By throwing food away we are essentially chucking our hard-earned money along with it. Check your fridge and fruit bowls to see if anything can be used up and remember that most food can be frozen if needed. Overripe bananas for example can be chopped up and frozen to be used later in smoothies, or to make a healthy ice-cream.
Cooking from scratch
I have always been a keen cook and, where possible, try to cook from scratch as much as possible. By cooking this way, you often find that your food naturally becomes gluten-free anyway and you no longer need to buy the more expensive ready-made items. Try to set aside an hour on the weekend to make a few snacks and treats for lunch boxes or to batch cook a few meals for the week ahead. Meals such as chilli, cottage pie and bolognaise use similar ingredients and freeze brilliantly, with the added bonus of freeing up time in the week as you juggle work, children's activities and all of those little errands that crop up throughout
the week.
Avoid the 'top-up shop'
This was where it often went wrong for me. I would plan a week's worth of family meals, only to pop out for some milk or fruit and spend a further £20 without even thinking about it. My solution? Buy an extra loaf of bread and some milk and pop them in the freezer. It allows you to avoid the shops and spending when you don't need to.
Cheaper cuts of meat
I can't remember the last time I bought chicken breast. In my opinion, thigh meat is a tastier and much cheaper option. There are always bargains to be had at your local shops, which moves us on nicely to….
Eat less meat
Not every meal needs to include meat, or fish. Vegetarian and vegan food is simple, nutritious and most of all…cheap! Just see what impact this has on your weekly shop. I promise you, you'll be surprised.
---
About the author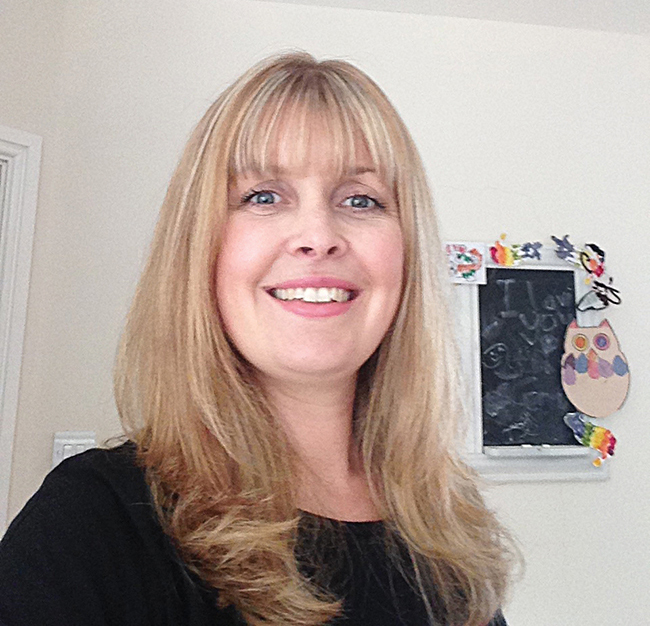 Claire Latham is a freelance writer and mother who specialises in gluten-intolerance. You can find her at www.glutenfreekids.co.uk
Tags:
Budget
,
Features
,
Kids