Free-from biscuits and cookies taste test
See what we at Free-From Heaven HQ thought of a selection of the latest free-from biscuits to hit the aisles…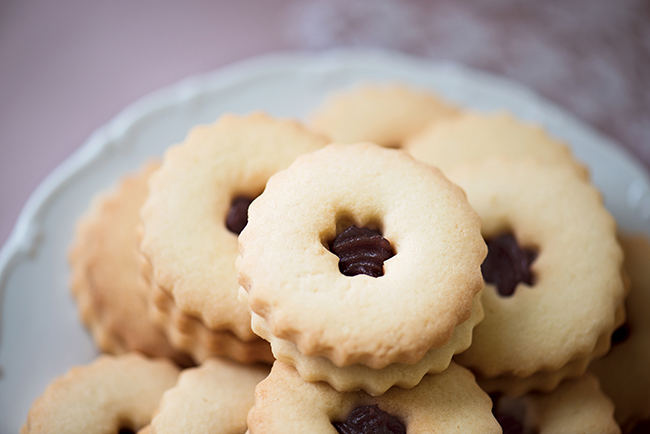 When is the ideal time to have a biscuit? Well, that's all the time, so it was no hardship gathering the troops mid-morning for a biscuit taste test complemented with several cups of tea. Everyone has their favourite type, memories of childhood playing a key role in that thought process, so we've tried to mix up our choices to give a broad spectrum of options. From testing free-from biscuits a few years ago, it's clear they have come a long way since…
Schär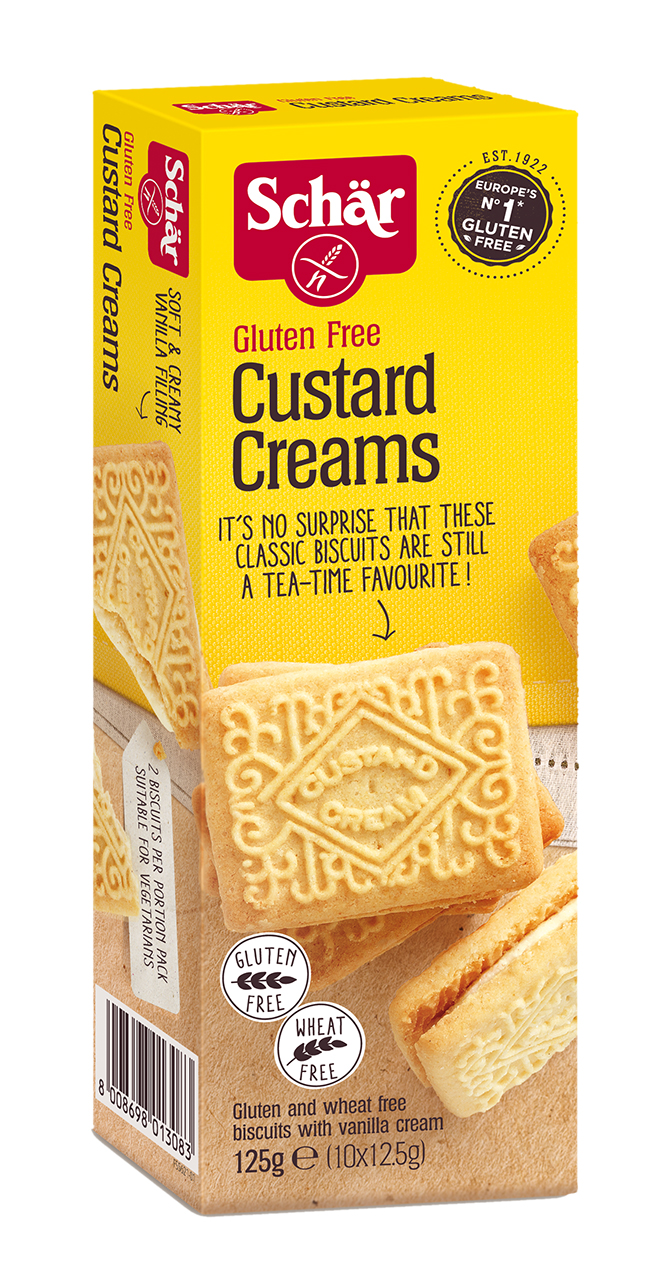 Product:

Custard Creams

Price:

From £1.40 for 125g
With little packets of two custard creams within the main box, these little crunchy biscuits hold together well, with the creamy filling acting as an excellent adhesive. The filling itself is lovely, although, as with so many things in life, we thought there could have been a little bit more of it. However, the custard cream enthusiast will relish these biscuits as they hold a time-preserved sensation that brings back those lovely warm feelings.
Verdict: ★★★
Nairn's Gluten Free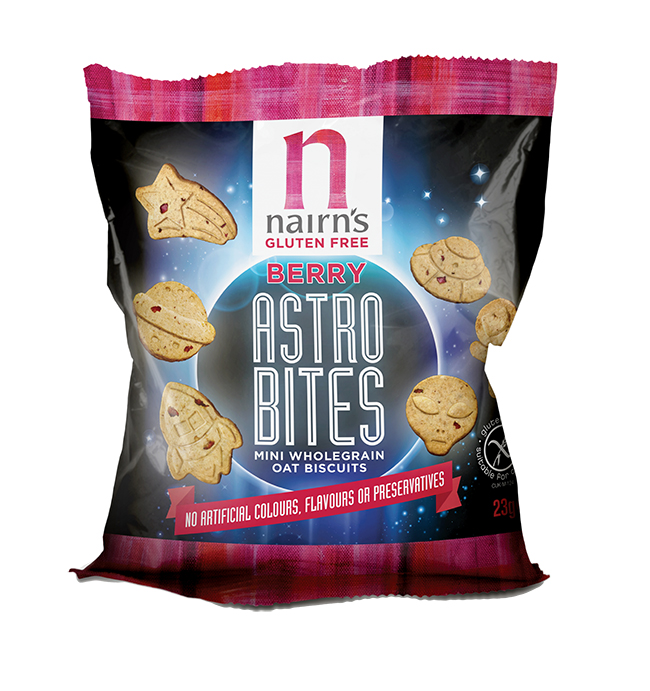 Product:

Berry Astro Bites

Price:

£1.59 for 5 packs
Anyone remember the childhood favourites iced gems? Well these berry bites replicate that taste to a tee, so if you liked the iced ones, you are going to be more than happy with these. The berry hit is very evident, delivering a fanciful flavour to a plain biscuit. The rustic appearance is due to their oat content and, although a little bit dry, it's nothing that a lovely hot cup of tea can't solve. Kids will love them as well, as the shapes make for fun times around the table!
Verdict: ★★★★
Schär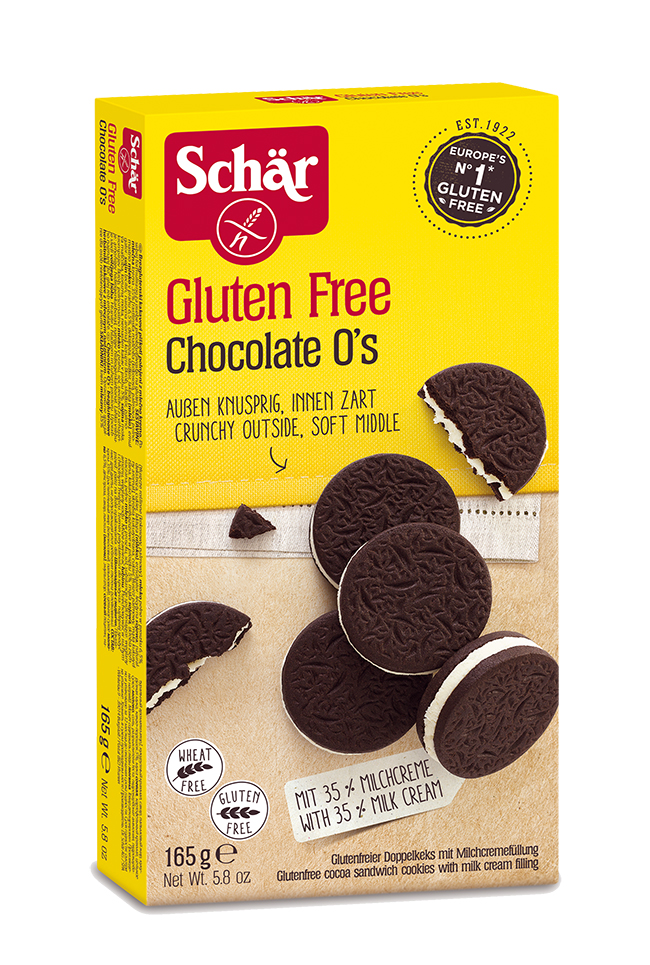 Product:

Chocolate O's

Price:

£2.19
This is a biscuit that doesn't scrimp on the filling, with an outside to inside ratio that you are going to love. They are a perfect size too, making them great for children and those who like the idea of a smaller sweet snack. They are light, crumbly and a good like-for-like to their non gluten-free equivalent Oreo. The filling itself is creamy and they are the perfect biscuit to enjoy with a strong cup of tea or coffee. Chocolate and cream, what's better?
Verdict: ★★★
Mrs Crimble's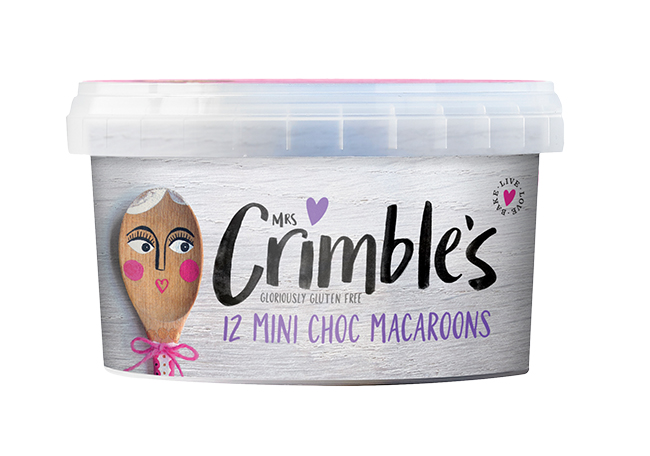 Product:

Mini Choc Macaroons

Price:

£3.00 per tub
Chewy, coconutty and rich, these mini macaroons were a big hit. With subtle flavours of coconut and chocolate, they are dense, sweet and pleasantly moist. They are bite-sized too, so the denseness is easily overcome by not eating too many – although we're not sure you'll succeed in this plight as they are just so good. They are ideal for handing round the sofa while deeply immersed in a film – you won't know where they've gone!
Verdict: ★★★★★
Bahlsen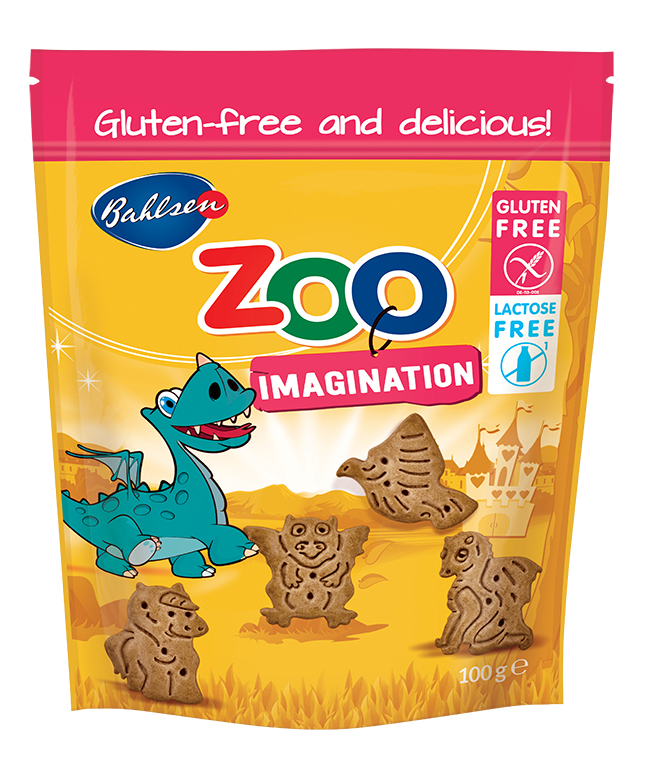 Product:

Zoo Imagination

Price:

£1.79
Again, great for kids with their fun shapes and bite-sized sweetness, they offer a milky taste, but without the lactose. It's a sweet, malty biscuit – perfect party fare. These were passed around the office and the bag was emptied quickly, offering proof that they work for the adults just as well, although dunking may not be the best course here, as they really are quite dainty little things. Keep them in a drawer and pop one in every now and then when hunger strikes!
Verdict: ★★★
Lovemore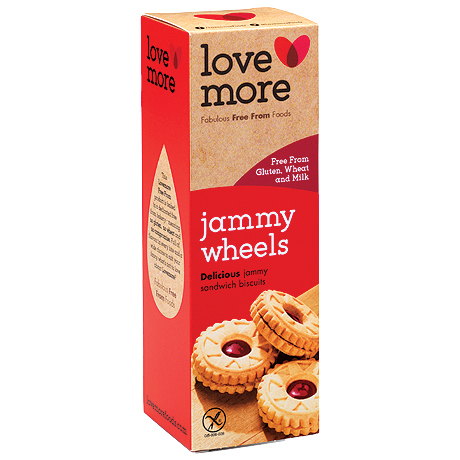 Product:

Jammy Wheels

Price:

£1.99
Whatever generation you hail from, you are sure to remember the Jammy Dodger. Well, gluten-free people, we have a viable rival in these Jammy Wheels. The sweet, fruity, jammy hit you get is fantastic and there is plenty of it too, making this chewy biscuit one of the front runners in our test. They are slightly crumbly, which adds credence to the biscuit and the good size makes them stand out from the crowd – a great dunker too.
Verdict: ★★★★
Prewetts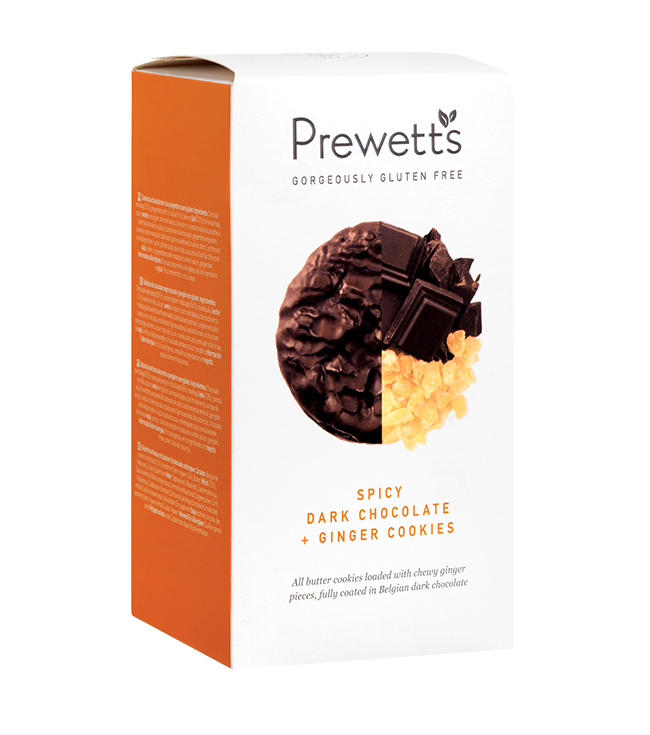 Product:

Spicy Dark Chocolate and Ginger Cookies

Price:

£2.29
Hands down, this offering from Prewetts literally took the biscuit. They are rich, crunchy, gingery and lovely and chewy. Despite the lashings of chocolate, they survived a dunking. Not to be wasted on the children, these are earthy, warming and the promise of the ginger is certainly honoured.   
To top it off, the packet looks sensational and, although a little pricey, if you can resist splashing out too often, they will be an exceptional treat!
Verdict: ★★★★★
Tags: Biscuits, Cookies, Features, Taste Test