Giving up dairy? Leading nutritionist Rhiannon Lambert shows you how…
When considering changing your diet, it's often a good idea to follow a specific meal plan that's been tried and tested by a leading nutritionist…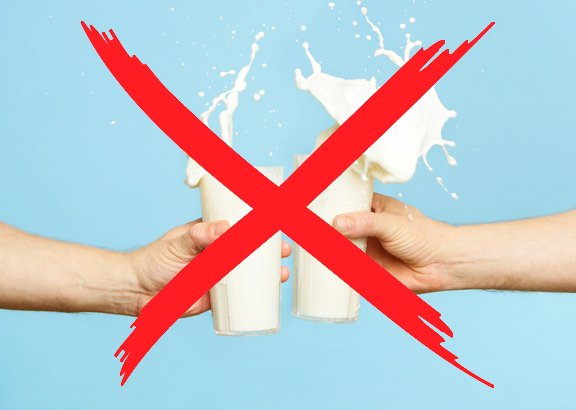 How do I know if I should give up dairy?
Listening to your body is just as important as listening to the scales. New research from Dream shows that 31m people in the UK have considered dropping dairy from their diet, but only 12% of people in the UK attempt to switch to the dairy-free diet that they would like to try. My nutritional philosophy is all about nutrients, not numbers. It's important to have a healthy mind and body. Rather than just stepping on the scales, it's about listening to what your body needs and enjoying food as well as seeing it as just fuel. If you listen to what your body is telling you and seek sound advice, changing your diet can be simple.
If you are considering giving up dairy, there are lots of resources to help you plan a change in your diet, and the range of alternatives available now is great – with fortified plant-based milk alternatives like Dream offering you plenty to choose from.
How do I start? Changing my whole diet seems daunting
I've seen a rise in lactose intolerant clients, and the best way to begin a dairy-free diet is with a meal plan like the Dream Challenge. It contains 28 recipes and nutritional tips to help make switching to a dairy-free diet simple and convenient. If you are switching to a meal plan, make sure it's one put together by a registered nutritionist, as these are carefully put together to ensure you don't suddenly start missing out on vital nutrients when dropping dairy.
Where will I get my calcium and B12 from?
There are a great number of non-dairy alternatives to consider and, importantly, many of them are fortified with the very nutrients found in dairy. Dream has created a range of fortified products with additional calcium and vitamins D and B12, so you needn't worry about missing out on any nutrition when you swap from dairy milk to a plant-based milk alternative. For an all-round diet, following a meal plan like the Dream 21 Day Challenge will ensure you are getting vital nutrients from other sources like kale and broccoli which are great sources of B12 and calcium.
Can I drop dairy and still enjoy tasty food?
Yes! The Dream Challenge provides a tasty, balanced seven-day meal plan featuring breakfast, lunch, dinner and snacks that can be used across 21 days, as well as tips and tricks on easy dairy-free swaps and nutritional information. The recipes are all quick and easy to follow, and I've also included some snacks to combat those cravings.
Some people think meal plans are written based on nutrition alone, but the coconut curry in the Dream Challenge meal plan is really tasty, and also so colourful.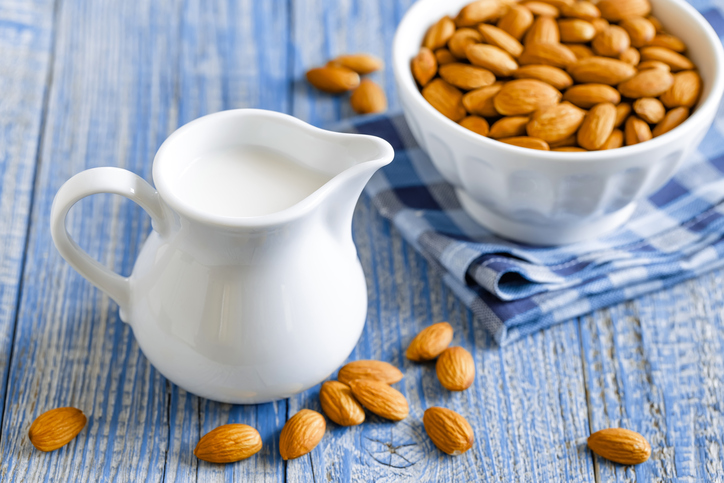 How do I know if my new diet is balanced?
If you are considering going dairy-free for the long-term, it's always a good idea to seek advice from a registered nutritionist to ensure sure your diet remains balanced. The meal plan I've created for Dream ensures you aren't missing out on any vital nutrients when giving up and ensures you are eating a balanced diet. If you do have a diagnosed intolerance, you may find your skin benefits and bloating decreases. 
How do I avoid being tempted to snack on dairy products?
Eating on the go is often when you have to be most mindful, so be prepared and always have some snacks in your bag. Things like a piece of fruit or some almonds are great to keep you satisfied between meals. Most of the time it's a case of being organised. Spend an extra half hour and cook some things in advance to combat those cravings.
What alternatives to dairy are there?
If you're giving up dairy milk, you're spoiled for choice in terms of plant-based alternatives. Dream is probably best known for Rice Milk, but they have a huge variety of other flavours like Almond, Coconut, Quinoa, Oat and Ancient Grains. Each of these has a different flavour and they go really well with a variety of different foods.
For those hard-to-cut dairy products like cheese, there are great plant-based swaps you can make, such as mozzarella for grilled tofu, butter spread for avocado, milk chocolate for dark chocolate (check it is dairy-free first), or Parmesan for nutritional yeast. I've created a delicious, rich carbonara for the Dream Challenge meal plan that tastes just as indulgent as a cream-based dish.
Comments
Tags:
Dairy-Free
,
Dairy-Free Diet
,
Features