Gluten-free Easter Eggs on test!
See what we at Gluten-Free Heaven HQ thought of a selection of gluten-free Easter Eggs to hit the shelves…
Booja Booja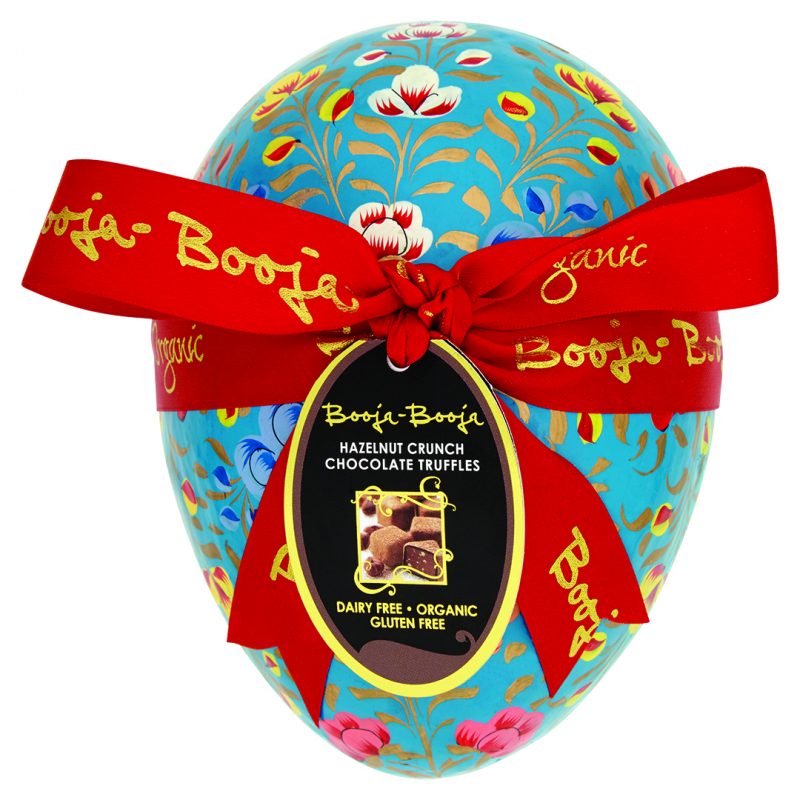 Product: Hazelnut Crunch Chocolate Truffles
Price: £24.99
The beautiful handmade and handpainted box (shell) aside, what you get here is classic Booja Booja – delicious truffles full of crunch and taste. These might be best suited for an adult you really love!
Verdict: ★★★★☆
Chococo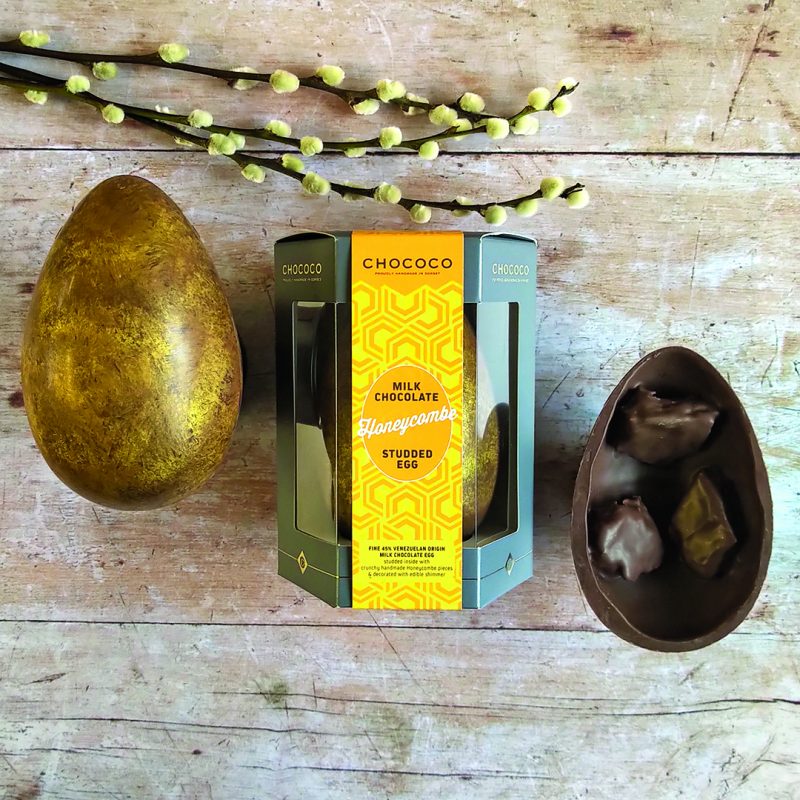 Product: Milk Chocolate Heavenly Honeycombe
Studded Egg Price: £12.50
For an Easter egg that shouts 'special', this is the winner. The chocolate is really thick and creamy, the gold covering is snazzy and luxurious, while the chunky honeycombe is sweet and delicious, making this a rich, crunchy indulgent treat. It's a quality egg!
Verdict: ★★★★★
COCOA LIBRE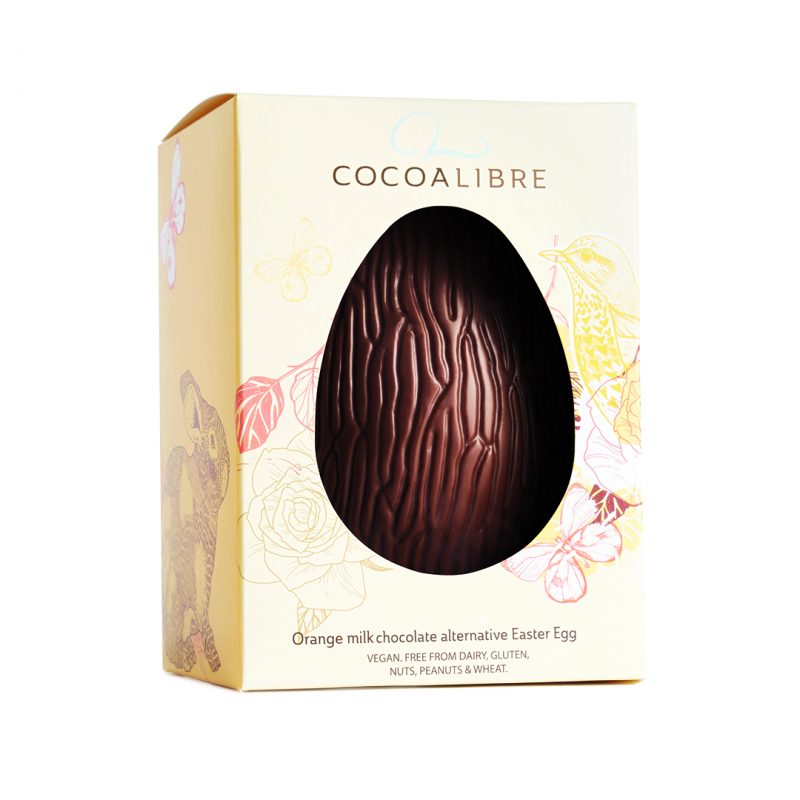 Product: Orange Milk Chocolate Alternative Easter Egg
Price: £5
We liked the subtlety of the orange in this egg. While the chocolate was prominent in the taste (and you wouldn't know it was dairy-free), it's the subtle aftertaste of the orange that really got us. It tasted like a decent extract had been used to give this egg an overall quality that we really enjoyed.
Verdict: ★★★★☆
Nestle Kit Kat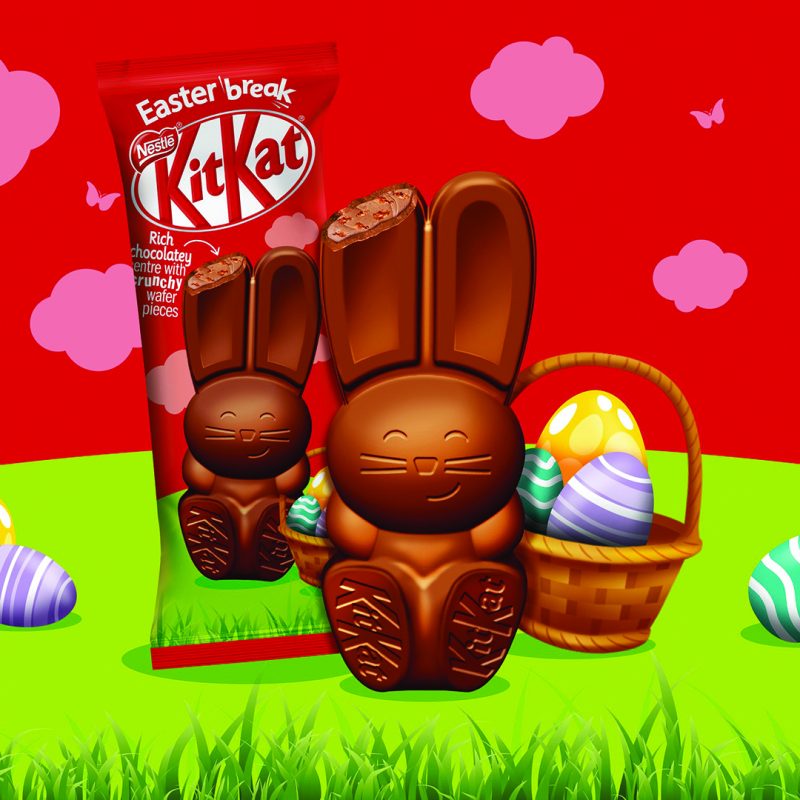 Product: Bunny Milk Chocolate Bar
Price: 50p
While this is available as an Easter Egg package, you can buy the bunnies on their own which is great for the traditional Easter 'egg' hunt. Its Kit Kat taste and Kit Kat quality, a sure-fire winner in anyone's books.
Verdict: ★★★★☆
Moo Free Chocolates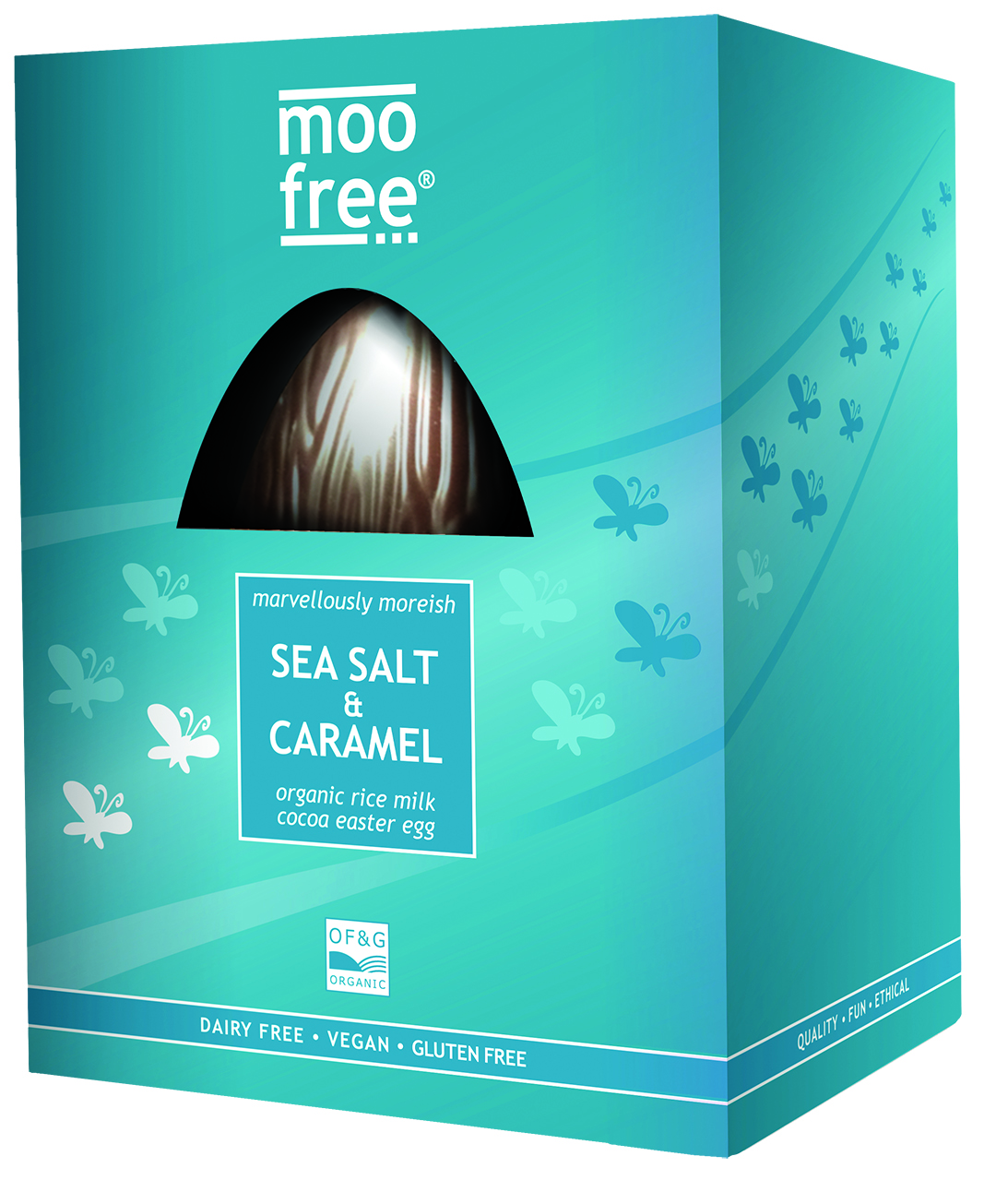 Product: Sea Salt & Caramel Easter Egg
Price: £5.99
This egg offers a good combination of the pleasantly sweet taste of caramel and the subtle tang of sea salt, which makes it perfectly suitable for the little ones as well. A little goes a long way.
Verdict: ★★★☆☆
Moo Free Chocolates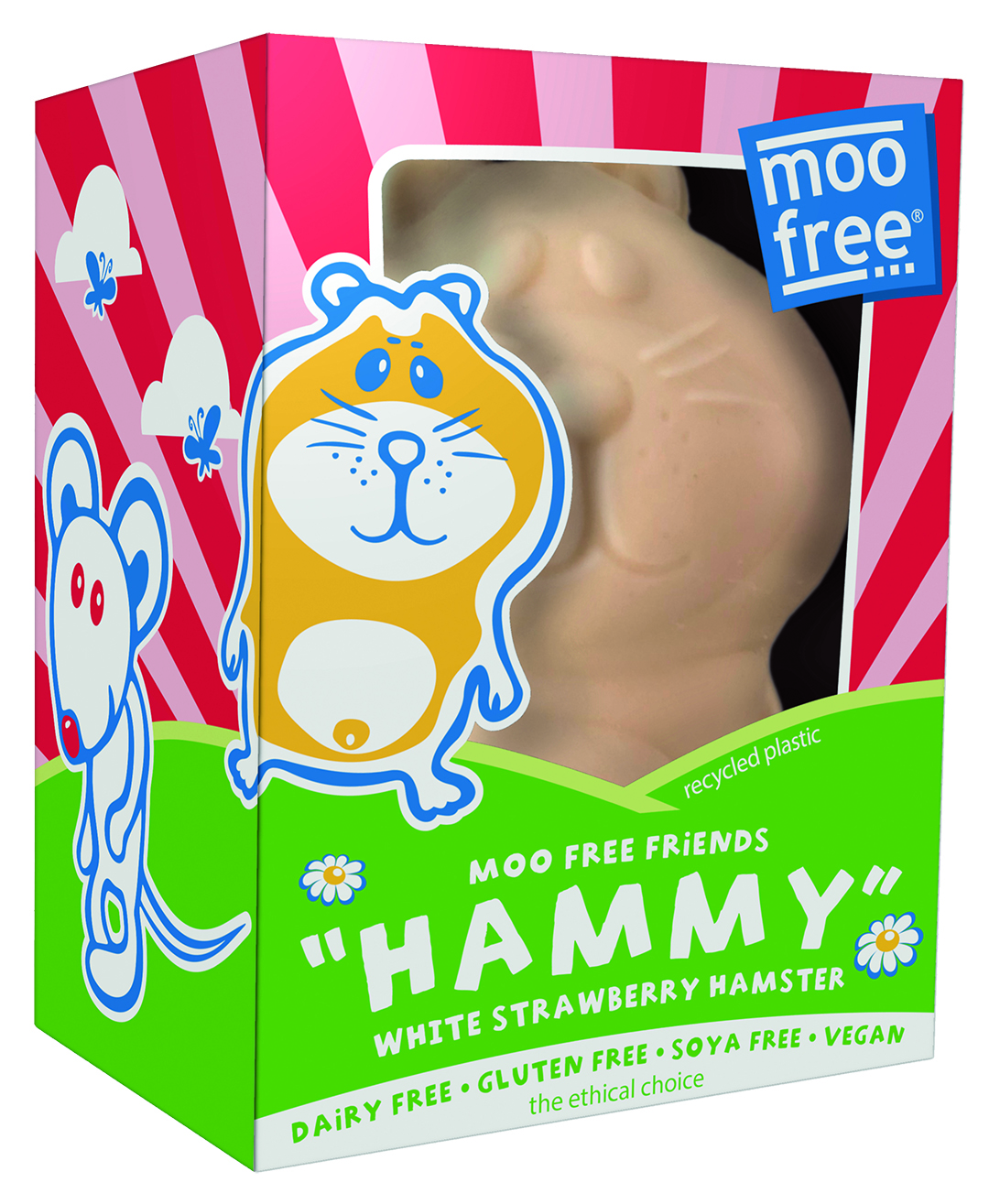 Product: White Chocolate & Strawberry Hamster
Price: £2.99
A subtle hit of strawberry hits you first, followed by a strong aftertaste in this white chocolate kids' favourite. There is sweetness, a smooth texture (not grainy) and this is not just chocolate for the little ones – grown-ups will enjoy the taste too. Imagine a creamy strawberry milkshake and you'll be in the right ballpark.
Verdict: ★★★☆☆
Nomo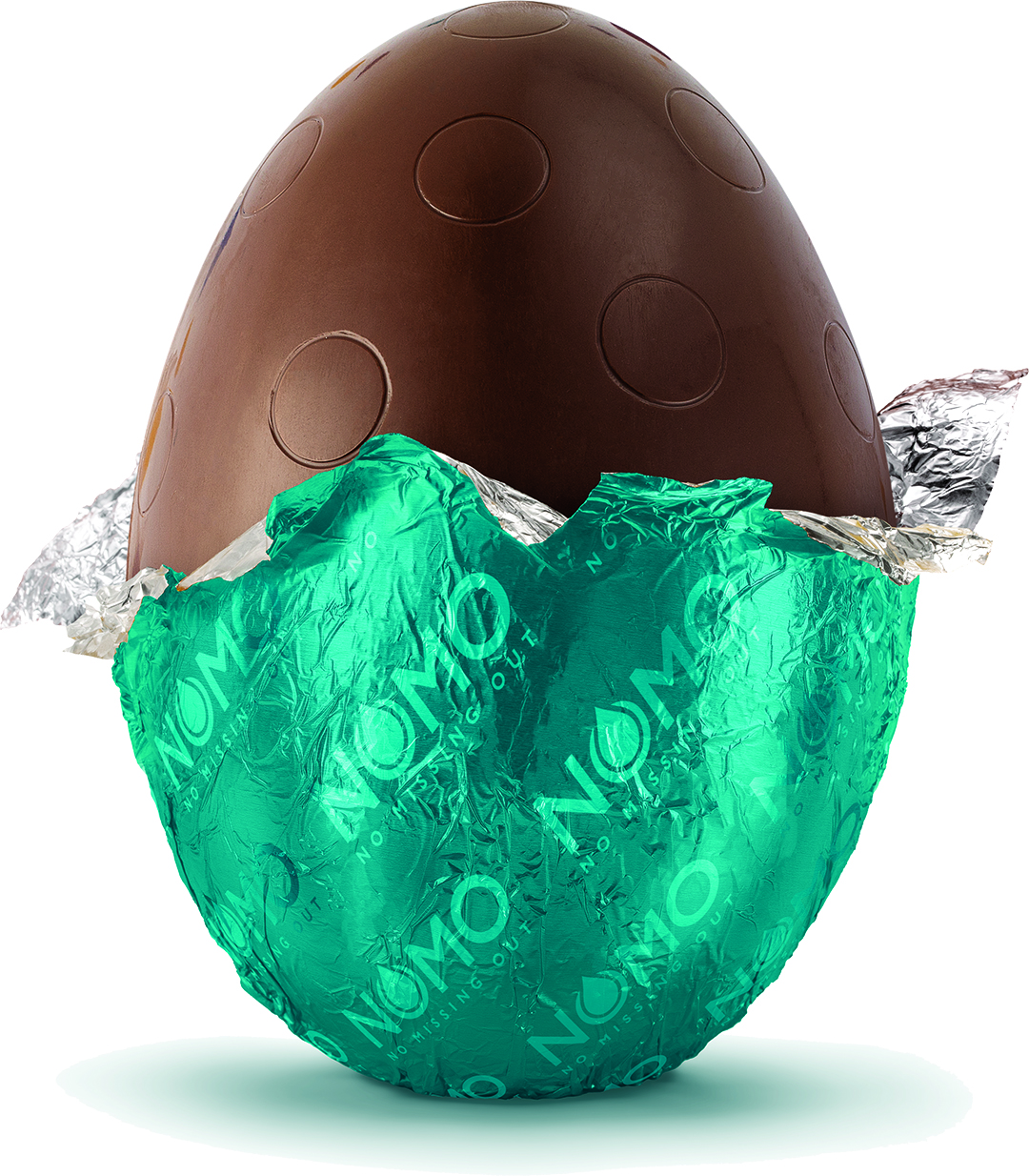 Product: Salted Caramel Easter Egg
Price: £5.99
Very moreish, this egg is a great compromise between price and quality. It's a classic wrapped in foil and delivers taste, texture and a traditional chocolate egg experience. Perfect if you're looking for a dairy-free alternative to the regular high street offerings.
Verdict: ★★★☆☆
---
As featured in the March 2020 issue of Gluten-Free Heaven magazine
Follow us on Facebook, Twitter and Instagram for all the latest recipes, news and features from Gluten-Free Heaven.
Tags:
Chocolate
,
Easter eggs
,
Gluten-Free Easter
,
Taste Test