Gluten-free gluttony: How to have your gluten-free cake, and eat it too!
Exuberant foodie Charlotte Willis shows us how to make gluten-free desserts stand out from the crowd.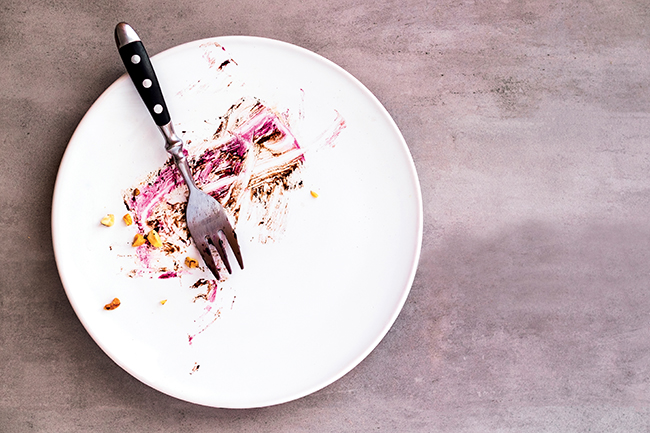 Before I became gluten-free, and was much more lax about my diet and health than I am now, the highlight of any meal out, the peak of the family gathering's foodie climax, and the occasional treat I lusted for after a long day at work? Dessert! Chocolate covered. Caramel swirled. Any and all kind of delicious, sinfully sweet decadency would send my heart racing. Now I don't know about you, but nowadays I quite often find myself sat across from my dining companions green with envy, cursing my sensitive stomach and taking in every ooohh, aaaaahhh and yum.
The annoying fact about most conventional restaurants these days? While they may cater for gluten-free main courses (I'm all over the new gluten-free pizza dough at Zizzis – I digress), you'll be hard pressed to find a decent dessert option, free of our gluten nemesis, that isn't much more than a glorified fruit salad. The same is true when you visit a loved one who may not be so recipe savvy when it comes to gluten-free catering. Another meal. Another meringue nest – I've had enough.
Let's

SWEET

Talk
You don't have to have a Michelin Star, nor do you have to claim to be an expert in gluten-free flour blending (I most certainly am neither!). To make delicious, satisfying and tempting sweet treats, you simply need to forget everything you knew about conventional baking (simple right?). What I mean by this is that baking and experimenting with gluten-free recipes might bring with it some interesting and unusual ingredients. Gums, different forms of flour, copious amounts of raising agents, crafting cakes out of blended nuts and unusual uses of egg whites. Creating masterpieces of gluten-free gluttony is a whole new realm of culinary exploration. Here's how to do it right.
Go BIG or go home HUNGRY
I am always ambitions (overly so, some may say) when it comes to planning family dinners. On such occasions, I embrace my ultimate foodie indulgencies and let my imagination take over, even more so now I have become vegan and gluten-free. Some of my go-to showstoppers, that all can be made gluten-free with incredible ease, include;
Swiss Rolls

A naturally light and fatless sponge, which can be made using a gluten-free plain flour, or for a wheat-free alternative use rice and cornflour. Simply fill with sweet cream, fresh fruits and serve with a tangy compote or rich chocolate sauce.
Cheesecakes
You may be surprised to find out that most cheesecake fillings are naturally gluten-free. Simply substitute the traditional biscuit base for a blitzed combination of nuts, seeds and dates. Try layering your cheesecake with a graduated amount of chocolate, swirl caramel sauce into the unbaked mixture, or go one step further and stud your cheesecake batter with cookie dough. You could even use a gluten-free brownie base layer. What's more, many cheesecake recipes are bake-free (relying on mascarpone or cream cheese and icing sugar for the centre layers), giving you a quick and easy dessert that can be whipped together in a matter of minutes.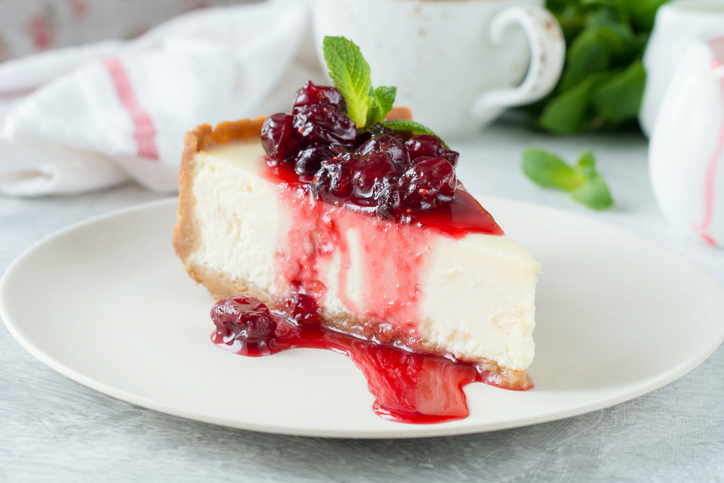 Tortes
Ah the torte. Possibly my favourite dessert of all. Rich. Truly melt-in-the-mouth. There's no comparison to a chocolate torte, and luckily for those of us with intolerances, tortes are some of the most versatile desserts that can be made without the use of wheat, gluten or in fact any grains at all. These tortes rely primarily on eggs and cream, and are delicious when studded with fresh, sharp fruits or oozing with peanut butter. Personally, I always reach for a coconut, chocolate and peanut butter crusted torte. If you fancy something boozy, why not soak some vine fruits in your favourite tipple, and add into the torte filling.
Semifreddo & Ice Creams
I know, I know. Ice cream after dinner sounds more children's party and less sophisticated dinner soiree, but stay with me here. One of the most successful and simple desserts I have ever made was a homemade, layered ice cream sandwich cake, the base of which was a gluten-free blondie, with layers of white and dark chocolate ice cream made from coconut milk. Completely gluten-free, and dairy-free too. What's more, these desserts can be made from scratch and left to their own devices without much effort or churning necessary. The perfect accompaniment to a rich, sticky dessert or refreshing and light on their own. You choose (or have both. I'd take both).
NUTTY brilliance
If there's a food group I have come to appreciate more and more since becoming gluten-free, it would have to be nuts. These protein-rich, mineral-packed powerhouses of healthy fats have fast become a staple element in almost every meal, with dessert being no different. I adore creating sticky, fudgy brownies using almond meal and almond flour, and baking everything from loaf cakes to mini-muffins using blends of coconut flour. Not only are these naturally gluten-free, but the additional macro and micronutrients encased in the nuts are more readily available when ground down into a fine flour or meal.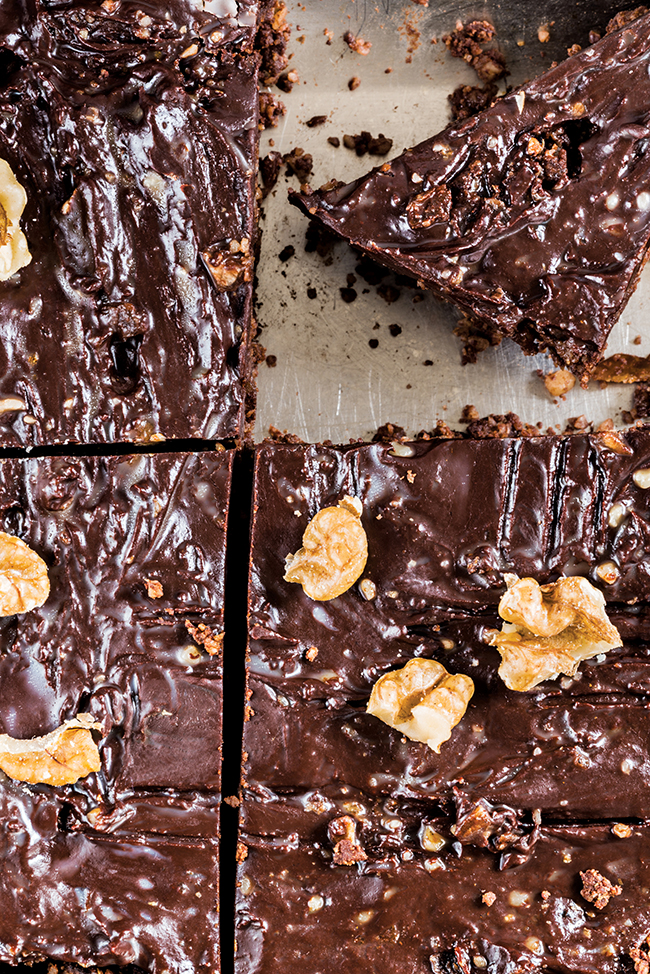 Have I mentioned my obsession with nut butters yet? No? Where have you been? Nut butters are quite frankly my idea of heaven on a spoon. Crunchy, smooth or somewhere in between, give me a high-speed blender or food processor, a bag of nuts and some flavourings such as agave, vanilla pods and cinnamon, and you have the recipe for one happy lady. If you're ever stuck for a healthy snack, or fancy saving a whole load of money on your peanut butter obsession, I can highly recommend investing in a powerful food processor and some mason jars. You're welcome!
For a completely novel way of using nuts, try soaking cashew nuts overnight in a bowl, and blending them with a milk (or plant mylk) of your choice to create a raw cheezecake. There are hundreds of raw, cashew-based recipes online to tantalise your culinary imagination.
Have your cake
One of the most commonly demonised sweet treats of the gluten-free world is the cake. Somehow, it seems the majority of us gluten-intolerant shy away from the concept of recreating our favourite cakes of yesterday. Perhaps the concern is that the new texture or flavour will fail to hold a candle to your much loved chocolate fudge recipe. Or maybe you've attempted a Victoria sponge to a sunken, sticky or rock-hard avail. Fear not.
The key to getting that perfect tent-worthy cake is experimentation. There are a plethora of gluten-free baking ingredients and even specialised free-from baking flours for you to simply substitute into your favourite traditional recipe. You may have to use a greater number of eggs, raising agents and unusual ingredients such as xanthan gum (a natural binding agent) to replace the gluten's structural functionality within the cake itself. I can honestly say however, that when made well, I can't recall any differences in texture or flavour between conventional sponges and certified GF sponges.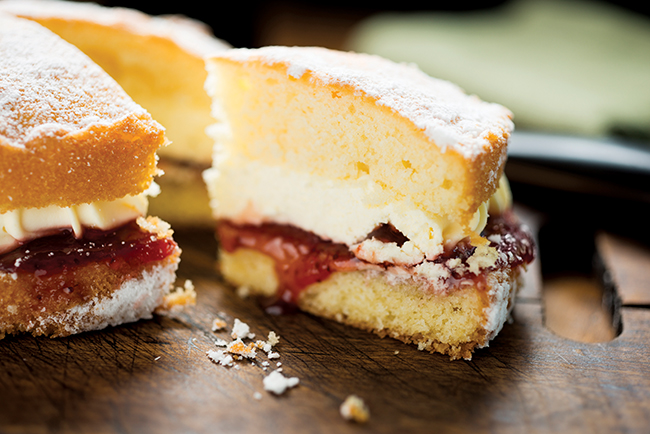 But if you fancy going avant-garde on your masterpiece, I can recommend you look at bloggers such as Minimalist Baker, The Art Of Gluten Free Baking and Cannelle et Vanille – all of whom showcase some beautiful, and step-by-step recipe guides for ultimate baking success.
Flour Power
If this article has taught you anything, I hope it has encouraged you to become more adventurous with your gluten-free desserts and sweet treats. I most certainly have become more interested in using a variety of different flours in my traditional baking, and love trialling out new recipes on my family's expanding waistlines.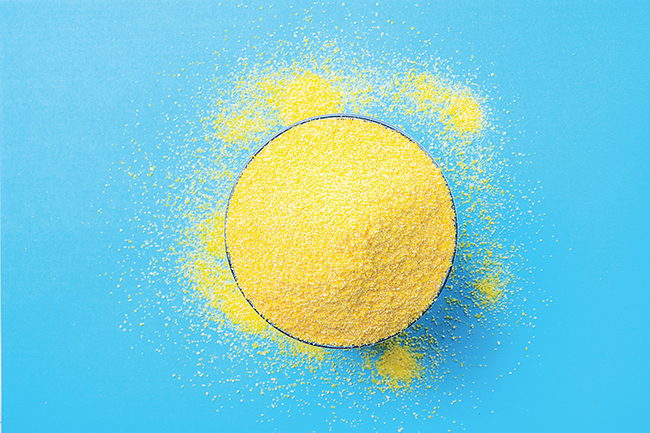 Here is my ultimate GF Flour guide to inspire your next creation! Good luck, and let us know how you get on!
CAKES – For traditional lighter sponges I like to use a self-raising, gluten-free wheat-based flour. I find this replicates the original recipe's texture and mouthfeel well. For a wheat-free alternative, use a flour combination that will suit the liquid ratio of your recipe.
DENSE CAKES – Almond flour and polenta are two of my favourite dense cake flour bases. They tend to be accompanied by citrus or fruit-based syrups that soak into the sponges nicely and create a sticky, almost alcoholic cake texture.
TART BASES – Almond meal works well here, owing to the higher fibre content and crunchier texture. Alternatively, coconut flour will bind well as a tart base.
PASTRY – 

Pastry is a slightly trickier flour to perfect, and the type of flour I use will depend on the type of pastry I need for my dish. Generally, I tend to use a combination flour mix recipe I found online for puff pastry, consisting of potato and tapioca starch, rice flour and sorghum flour. You could however use a plain white gluten-free flour or buckwheat flour for more of a shortcrust pastry.
---
About the author 
Charlotte Willis is a student researcher of nutrition and human disease. Studying to become a Doctor of Human Nutrition, she is particularly interested in wholefood, plant-based nutrition and healthful lifestyle intervention in the prevention and reversal of chronic human diseases.
Tags:
Features
,
Gluten-Free Cake
,
Guides