Gluten-free ready meals taste test
See what we at Gluten-Free Heaven headquarters thought of a selection of the latest gluten-free ready meals to hit the aisles…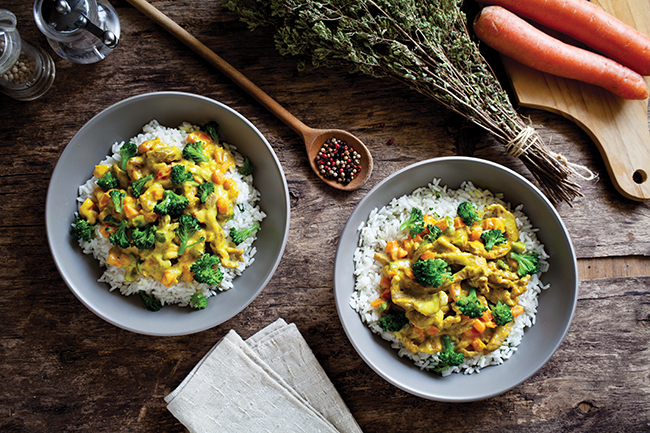 There is nothing as satisfying as planning, preparing, developing and then cooking up a wonderful meal that you have devoted time and effort to making as special as you can. That's the perfect world. In the real world things aren't always that straightforward and that's when nothing quite beats 5 minutes in a microwave! Here are some ready meals that we think could make your life a little bit easier…
★ Red Red – Editor's Choice ★
Product: Okra & Lentils Super Stew
Price: £8.97 for 3 pots
What a find! Sometimes at lunch you are torn between a snack and a full-on filling meal. Well, Red Red have covered themselves in glory with this pot of joy. Tasty, filling, nutritious and a real meal deal. There is a spicey kick of ginger and the large chunks of okra add extra gravitas to the lovely lentils.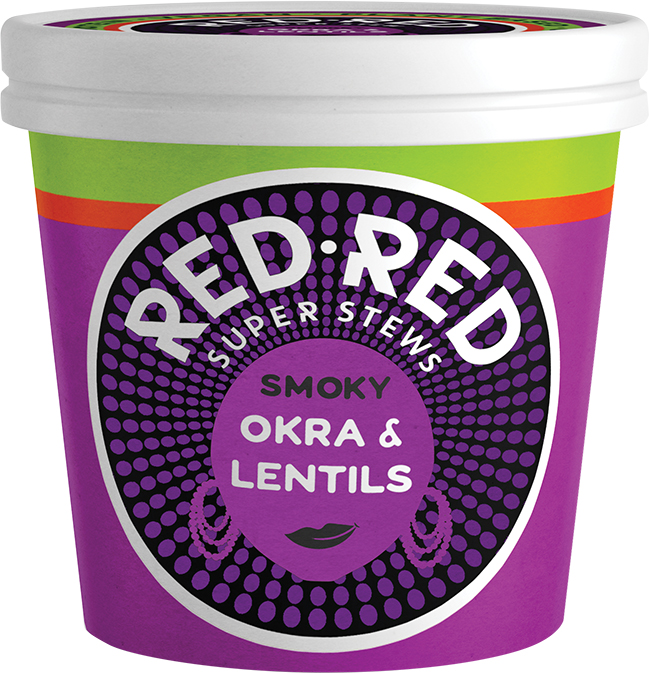 Four minutes after you've turned the microwave on you have a ready meal that delivers so much flavour and bulk that the afternoon snack you'd planned for 3pm is no longer nexessary. We loved this!
Verdict: ★★★★★
Plantifull Food
Product: Asian Teriyaki 5-a-Day Pot
Price: £3.70
When you hear the ping! after just 3 minutes, you're ready to go. Gluten-free and vegan, this teriyaki pot is hearty and, if you are thinking evening meal here, then heat up some rice and go the whole hog!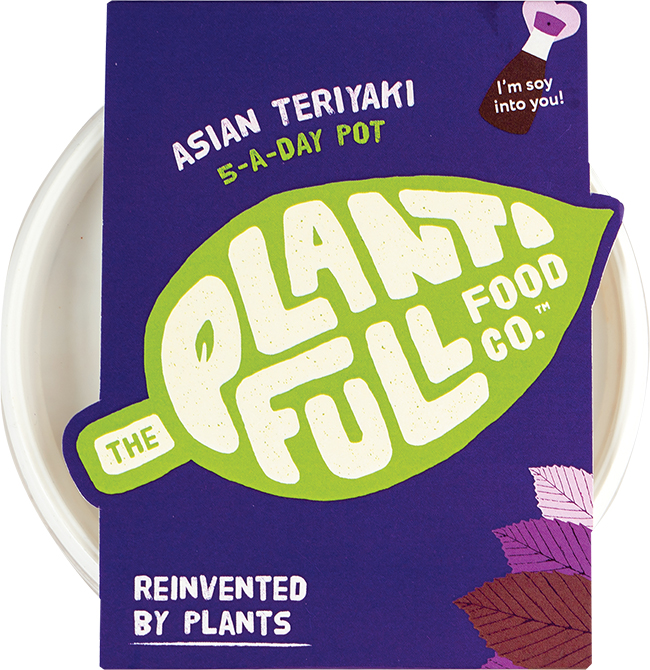 This is certainly very tasty, although not as spicy (more tangy) as you may have thought, but then again you may not want that. What it does give you is bags of flavour and texture – almost chilli-like – with a sweet and sour formula that works ever so well. There are other flavours that are definitely worth exploring too.
Verdict: ★★★★☆
Mr Lee's Noodles
Product: Coconut Chicken Laksa
Price: £2.99
We all know that very famous brand of 'noodle in a pot', and whether you are/were a massive fan, or sneer a little at the concept, it's undeniable they have caught the imagination over the years.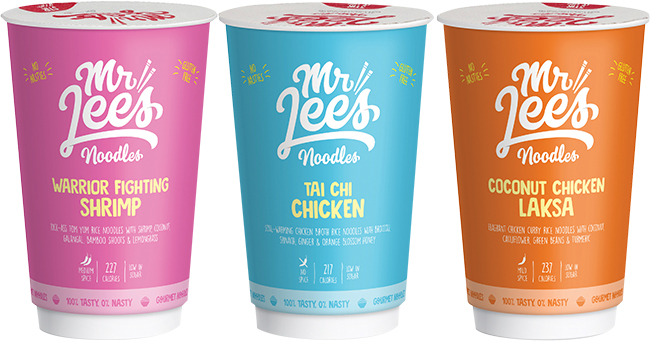 Where Mr Lee's differs is that instead of your plain flavour offerings, we have here some unusual and 'modern' takes to whet the appetite. This laksa is fragrant, light and you do actually get some decent texture from the noodles. At £2.99 a go they aren't cheap, but they do deliver a decent punch and are more than enough for a tasty lunch.
Verdict: ★★★☆☆
Kirsty's
Product: Malaysian Butternut Squash Curry
Price: £3.20
A big hit in the office this one. This is what ready meals should be all about. When you get home from work, can't be bothered to do any cooking but are still longing for a proper and interesting feed, this curry will not disappoint.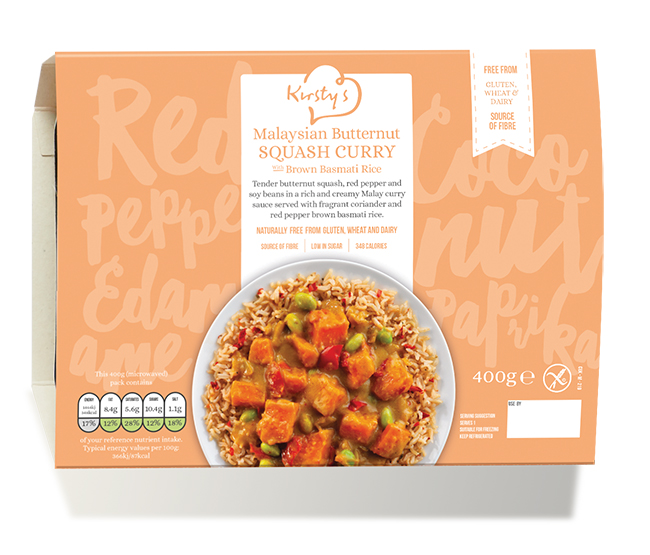 It is rich, creamy, spicey (but not overpowering) and you do get lovely hints of coriander that work well with the peppers, soy beans and the butternut squash. Add to that the red pepper brown basmati rice and you have a meal that is filling, delicious and will put aside any feelings of guilt about not bothering to cook!
Verdict: ★★★★★
Kirsty's
Product: Cottage Pie
Price: £3.20If you are aware of brand Kirsty's then you'll know that it's a very family-orientated business, with your children very much in mind. This cottage pie falls perfectly into that bracket.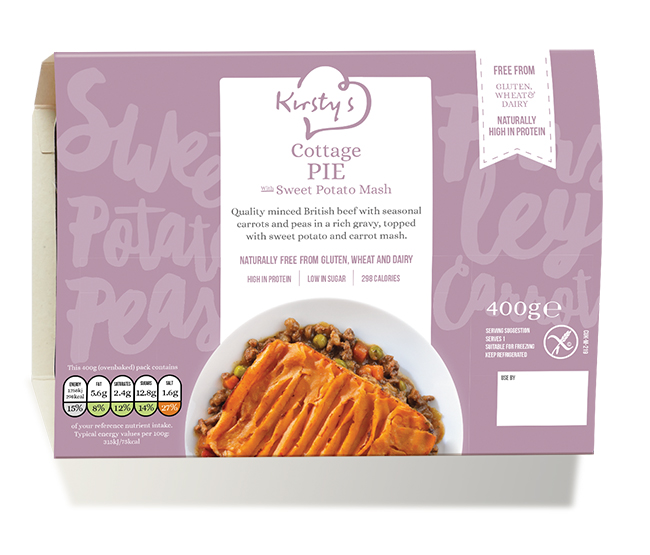 My normally quite fussy kids (I can't be alone here?) absolutely devoured the lot without a single moan or protest, which, when you consider they only normally keep quiet when eating strawberries and highly salted brown food, I think says a lot. The little I managed to pilfer was all that I hoped for; tasty, filling and a great ready meal.
Verdict: ★★★★☆
Amy's Kitchen
Product: Thai Red Curry
Price: £3.69
When it comes to midweek meals, there is nothing quite like a curry to hit the spot. This Thai red curry is full of delicious vegetables, onions and tofu, all complemented with a creamy, authentically spiced coconut milk-based sauce.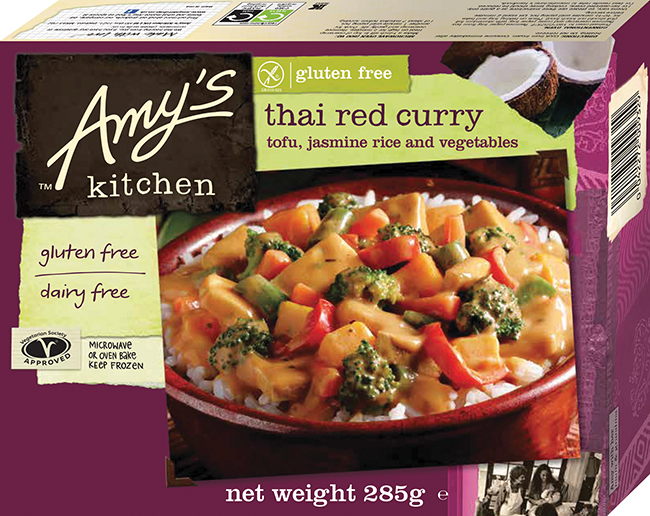 This is what ready meals are all about. Sure, they are not the complete package you might get from your local restaurant, but what you do get is a glimpse of the Far East and a world of convienence. This ticks all the boxes for us and is exactly what it says on the tin.
Verdict: ★★★★☆
Amy's Kitchen
Product: Vegetable Lasagne
Price: £2.40
As far as world cuisine goes, nothing quite beats an Italian offering, lasagne fitting the bill perfectly. This one from Amy's Kitchen includes spinach, courgettes and carrots, as well as a lovely and thick tomato sauce and rich cheese which is layered between all-natural rice pasta.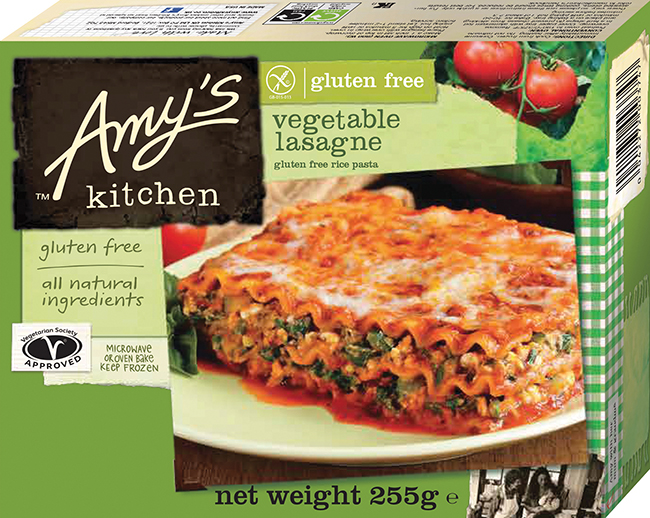 At £2.40, you don't feel like you have been short-changed either, so it's a good one to stack up in the freezer for a rainy (lazy) day. Enjoy with garlic bread or a simple salad to give you that little bit extra Mediterranean feel…
Verdict: ★★★☆☆
Tags:
Features
,
Gluten-Free Takeaways
,
Indian Food
,
Products
,
Taste Test