My gluten-free wedding
When Nick Voakes asked Laura to marry him in 2015, it was to be the start of their beautiful gluten-free journey together…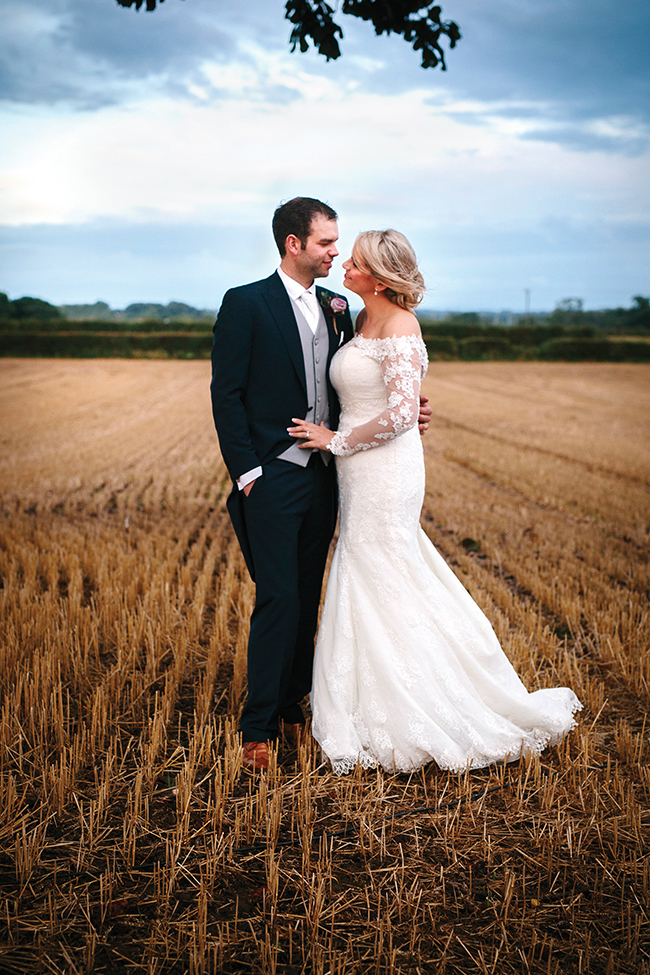 I was diagnosed with coeliac disease six years ago. After being ill for so long, it was such a relief to finally have an explanation. That said, it was a huge shock to discover all the foods I could no longer eat, in particular the award-winning pork pies that Nick's family produced.
We challenged ourselves to create a gluten-free version and, after many attempts, we eventually made a gluten-free pork pie to be proud of. And so, Voakes Free From (www.voakesfreefrom.co.uk) was born. We started by introducing a core range of six pies. Four years on we have an extensive range of 22 products including speciality pork pies, steak pies, chicken pies, sausage rolls, pasties and more recently a vegetarian range.
We've worked hard to build our business to what it is today, but we still have a long way to go. We've had years of gruelling early starts, late night baking sessions and all the stresses and strains that go alongside running a business. Our highlight was being crowned the overall winners of the Free From Food Awards in 2015 with our Traditional Pork Pie. We felt so much pride and a great sense of achievement in winning such a prestigious award so early on in our journey.
I do!
Nick and I met in 2006 when we were just 18 and I waited a long time to be asked to be Mrs Voakes! In our eighth year together, on New Year's Day 2015, Nick took me to the newly constructed Titanic Building in Belfast, my hometown, for a spectacular afternoon tea (gluten-free of course).
He asked me to be his wife in front of hundreds of onlookers in the Titanic Suite on the iconic replica staircase. Of course I said yes and we couldn't wait to start planning our perfect day. We are lucky enough to live on a beautiful farm in North Yorkshire, owned by the Voakes family, so we had the luxury of a picturesque setting to host it. We always wanted a DIY wedding and this way we could make sure everything was as we wanted it.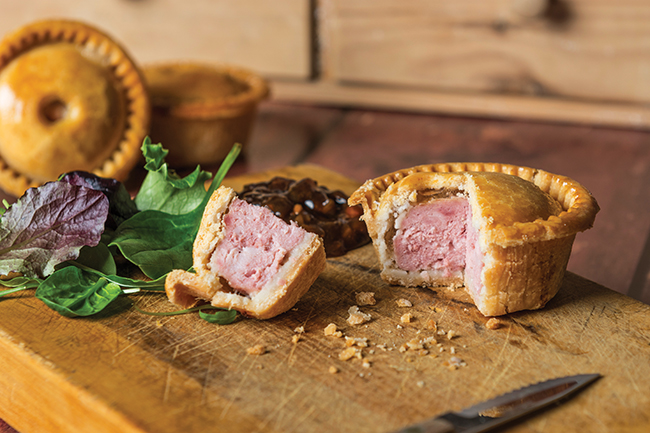 We chose Papakata (www.papakata.co.uk) to fulfil our wedding tipi dreams, and they didn't disappoint. Watching the tipis come together in all their glory over the course of the wedding week was the best feeling and made all of the hard work worth it.
With gluten-free food being such a big passion of ours, we wanted to show that gluten-free didn't have to mean taste free. We were also conscious that 10 per cent of our wedding guests were gluten-free and we really wanted them not to have that sinking feeling of not being able to eat the delicious foods on offer, a feeling I know only too well.
We set out to make our wedding menu completely gluten-free and chose the fantastic Kings Catering (www.kingscateringcompany.co.uk) in Harrogate to help us achieve this. Ian King embraced the challenge to make adaptations to our chosen menu and he did an incredible job.
We decided on our all-time favourite meal; antipasti with cured meats, smoked duck and pork terrine served with a delicious bread assortment from the Wheat Free Bakery (www.wheat-freebakerydirect.co.uk) in Scotland. The main course was fillet steak with dauphinoise potatoes and a trio of sauces. Desert was 'afternoon tea' style, an array of mouthwatering mini desserts including sticky toffee pudding, chocolate brownies and raspberry and white chocolate cheesecake.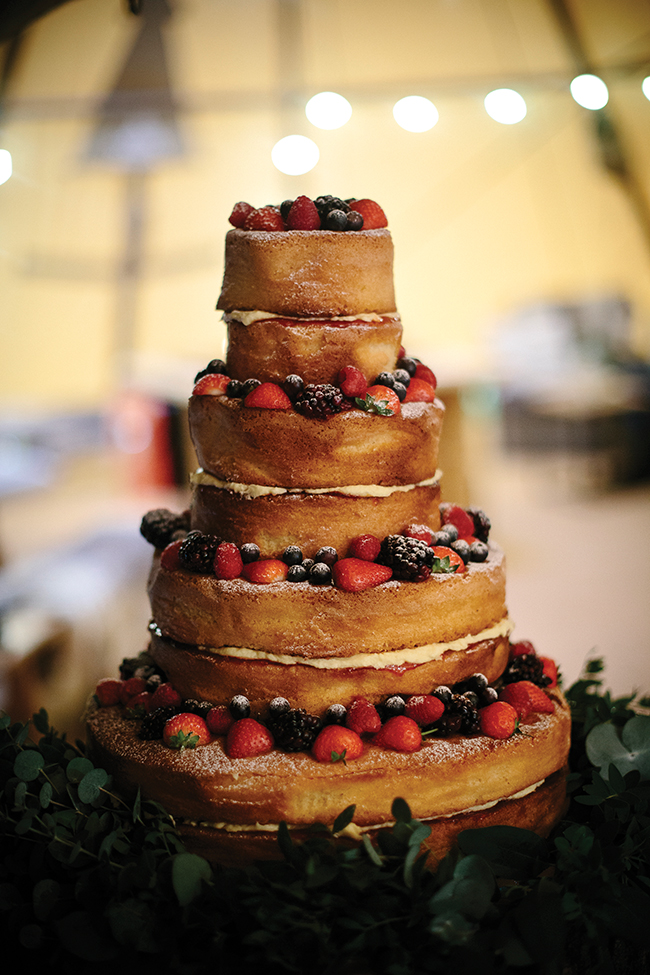 The guests were blown away by the standard of food and they were amazed when Nick announced in his speech that the meal they had just enjoyed was in fact all gluten-free! The gluten-free goodies didn't stop there. On arrival at the tipis from the church, our guests were served canapés including lamb koftas with minted yoghurt, mozzarella, tomato and basil skewers, chicken satay skewers and miniature beef and salmon Wellingtons, made using our own pastry.
Our beautifully handcrafted 'naked' gluten-free Victoria sponge wedding cake stood proudly on display in the tipis, which was lovingly made by my very clever Mum. Our wedding favours were cute pig shaped biscuits (we live on a pig farm!) with our initials piped on, made by Dottie Biscuit (www.dottiebiscuit.co.uk). And of course, it would be rude not to have a pork pie or two at our wedding!
We served a huge tower of our gluten-free celebration pork pies for the evening catering, accompanied with a big stack of speciality cheeses and all the trimmings. The spread went down a storm and set the guests up nicely for the lively night ahead. The Jazz band had everyone dancing the night away until the early hours.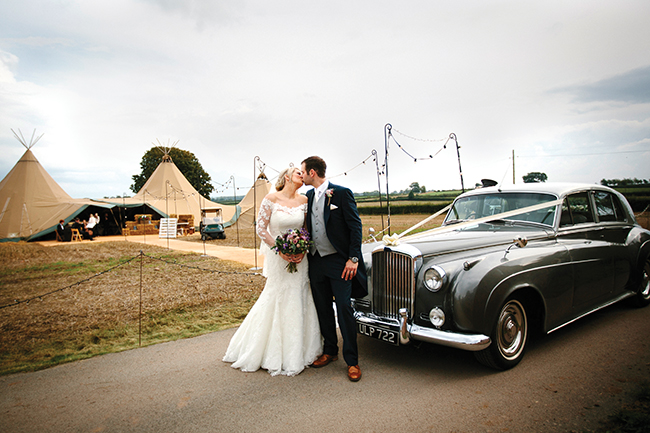 In perpetuity
We chose the 1st October as it was a special day for us, ten years to the day that we met. It is also the busiest time of year for our business, so we had to delay our honeymoon for a few months. We were lucky enough to be able to escape to Rome for a couple of nights for a 'mini-moon' just after the wedding though, where we could relive the magic of our wedding day and recuperate after a busy few months!
We were amazed at the beauty of the city, but we were also amazed at how easy it is to eat gluten-free there, with most restaurants we came across serving gluten-free bread, pizza and pasta at the very least. We enjoyed some beautiful meals and even found a gluten-free patisserie! On our last night we walked to the other side of the city to try a gluten-free restaurant called Mama Eats, which was just incredible. We had giant risotto-stuffed croquettes for starter and lasagna for main course! It was gluten-free heaven.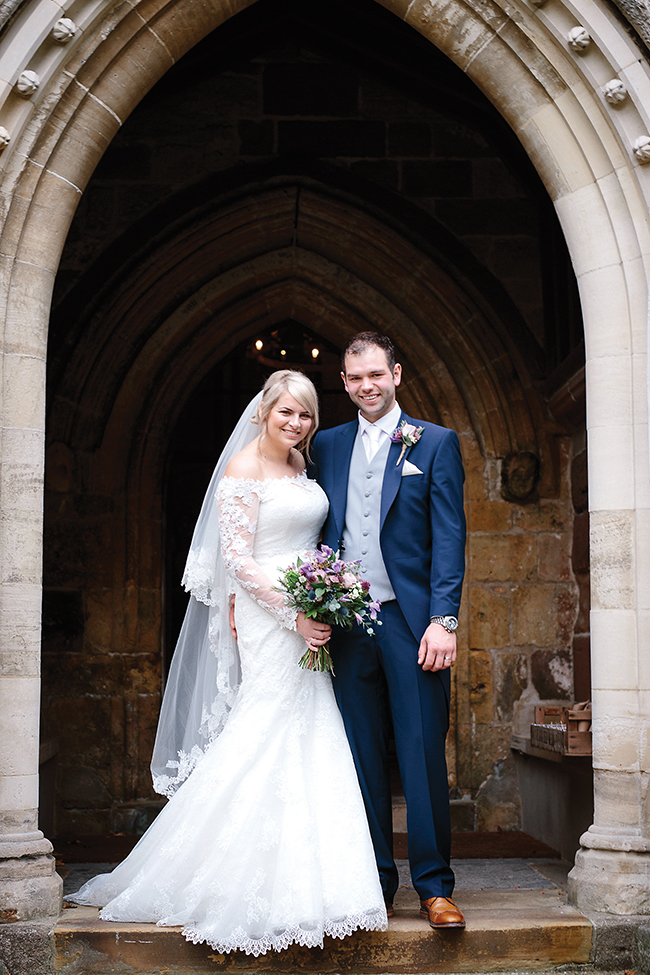 We are very lucky to be jetting off to New York and Mexico for our honeymoon soon, which we are so excited about and we are hoping to find even more delicious gluten-free treats.
So if this year has taught me anything, it's that being gluten-free doesn't meant missing out. If anything, finding and creating new foods can be as exciting as discovering food all over again. The feedback we got from our guests about the standard of food that was served at our wedding just shows that it isn't difficult to create a gluten-free meal that is enjoyable and tasty and can be enjoyed by everyone. Gluten-free food is our life now and I wouldn't have it any other way.
Tags:
Features
,
Wedding