Want to know what's in season in October in the UK? You've come to the right place.
Here are the 9 fruits and vegetables that are in season in October right now! Need some inspiration on how to include them in your meals? We've listed some recipe ideas for you to try too. All gluten-free!
Read our feature on parsnips in our October issue (find out more here).
The parsnip (Pastinaca sativa) is a root vegetable closely related to carrot and parsley; all belong to the family Apiaceae. They can be baked, boiled, puréed, roasted, fried, grilled or steamed. When used in stews, soups and casseroles, they give a rich flavour. They can also be fried or thinly sliced and made into crisps. While the root of the parsnip is edible, handling the shoots and leaves of the plant requires caution as the sap is toxic. Parsnips are biennials but are normally grown as annuals. Sandy and loamy soils are preferable to silt, clay and stony ground; the latter produces short, forked roots.
Parsnips

Cottage Pie topped with potato and parsnip mash
Beetroot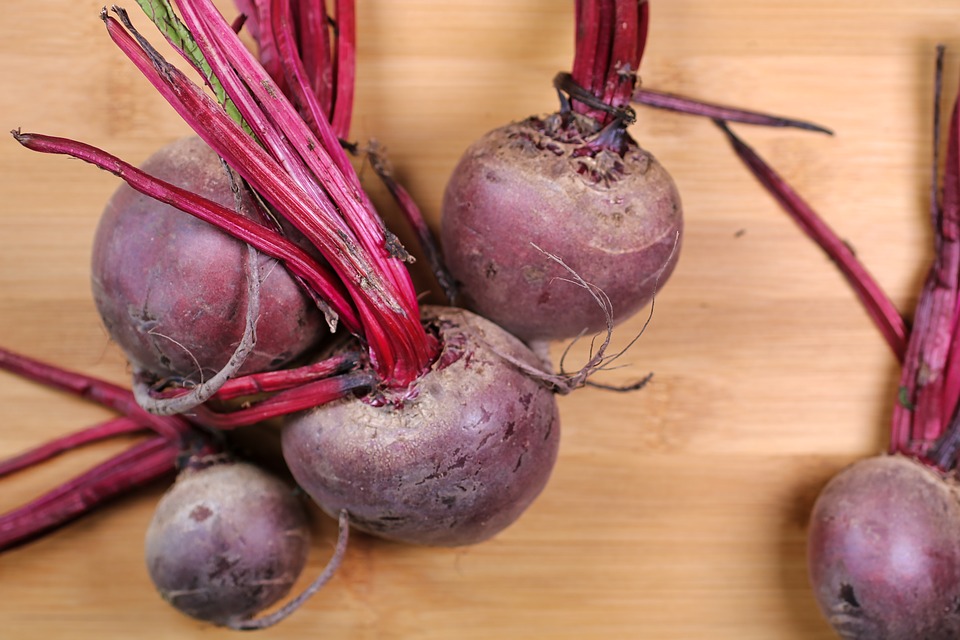 Beetroot and sweet potato crisps
Celeriac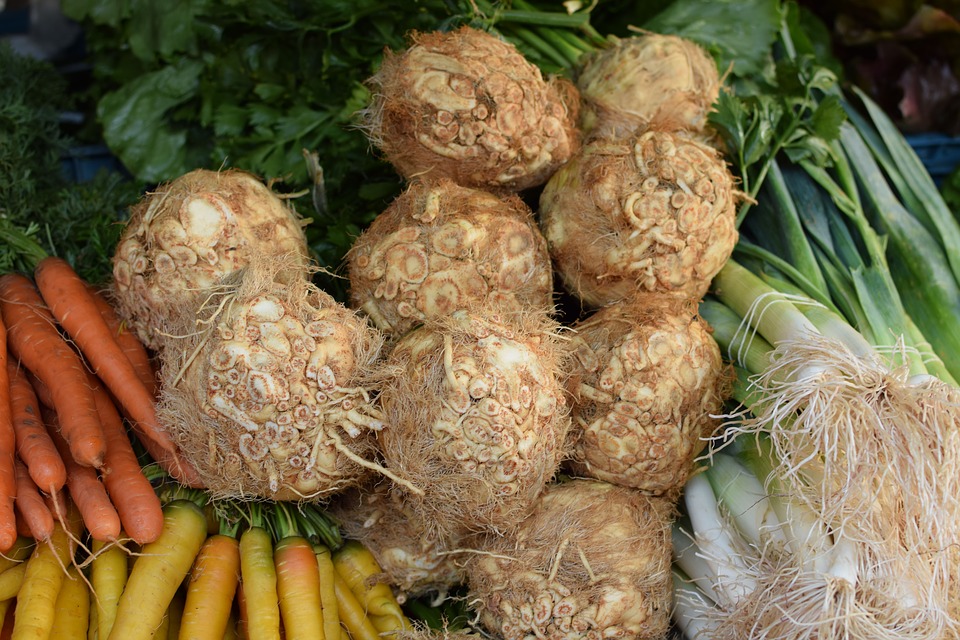 Wild Alaskan salmon with cauliflower and celeriac mash
Butternut squash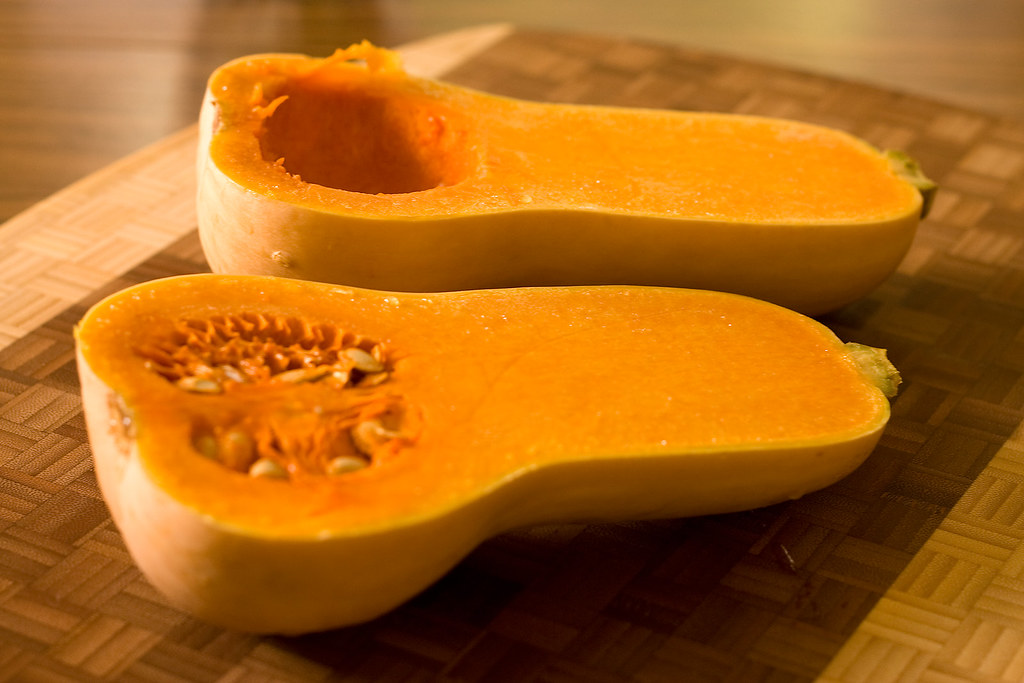 Roasted squash and warm lentil salad
Butternut squash, goats cheese and spinach pie
Roasted butternut squash and broccoli pesto
Swede

Runner Beans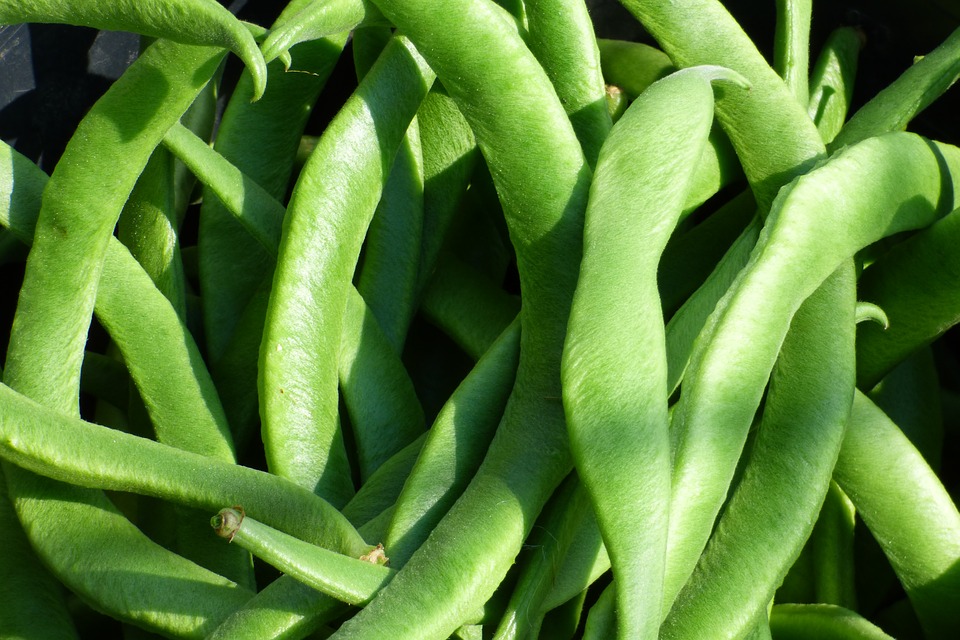 Apples

Apple, cinnamon and raisin pastries
Blackberries

Courgette, blackberry and feta salad
Pears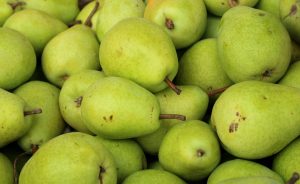 Pear, ginger and treacle slice
Elderberry, pear and hazelnut cake
Poached pears with chocolate sauce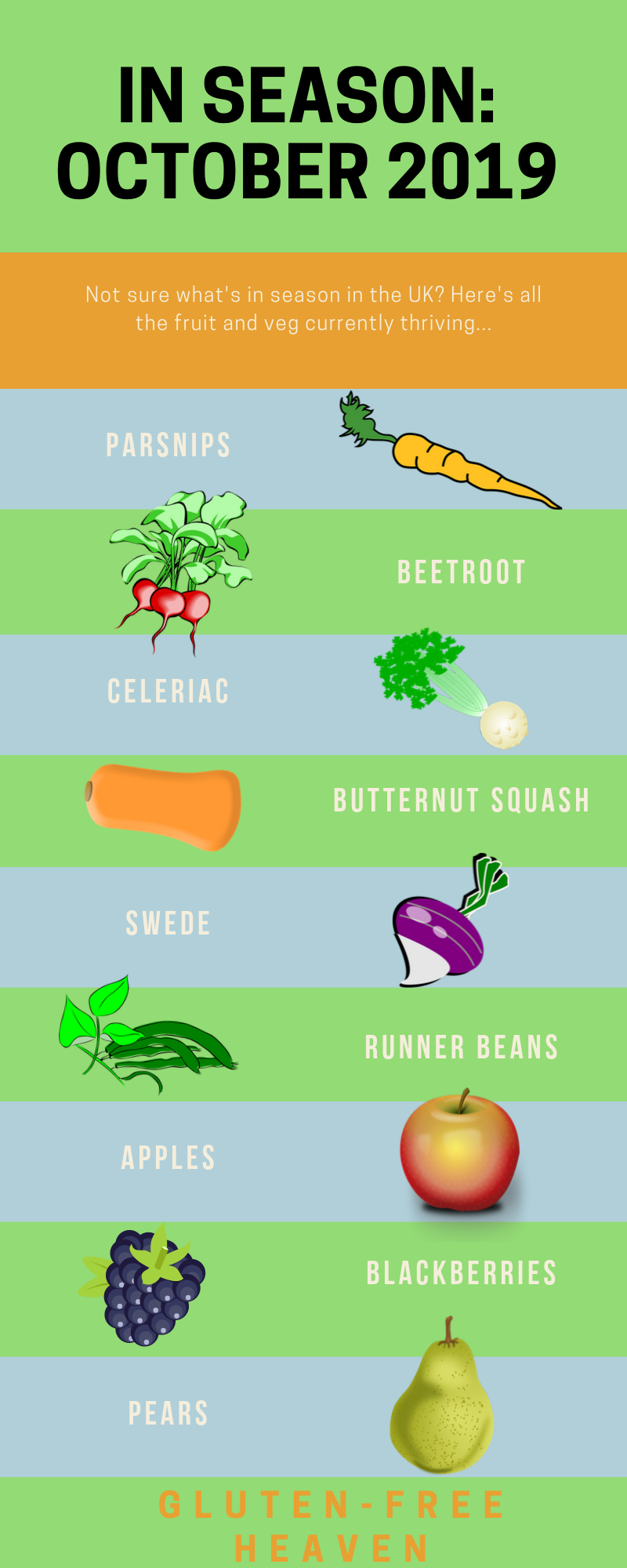 Follow us on Facebook, Twitter and Instagram for all the latest recipes, news and features from Gluten-Free Heaven.