In the spotlight… Moo Free Chocolates
From humble personal beginnings to a treasured business, Moo Free has gone from strength to strength…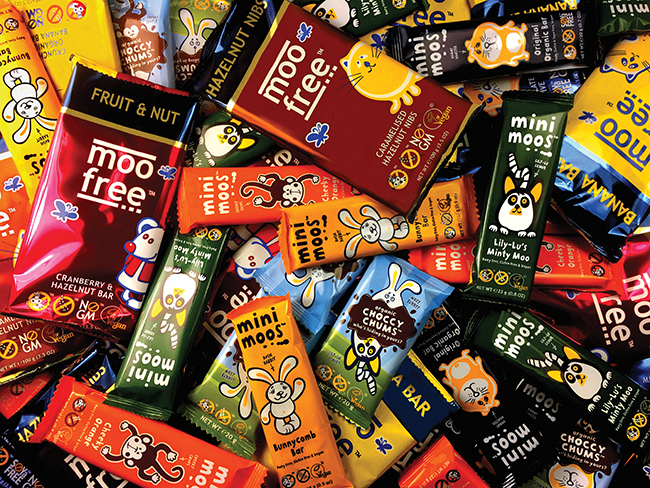 Moo Free Chocolates is a family-owned chocolatier committed to ethically producing premium 'free-from' and vegan 'milk' chocolates. Founded only a few years ago in 2010 by husband and wife team Mike and Andrea Jessop, Moo Free Chocolates has grown quickly and has already won a multitude of awards for its organic chocolates which are, as well as being certified vegan by The Vegan Society, free-from dairy, gluten and soya.
 Considering its astounding success already, it's difficult to believe that Moo Free Chocolates originally started in Mike and Andrea's kitchen. Andrea's son was unable to have dairy and they had struggled to find any dairy-free chocolate that he could have. This was a particular problem at Easter and Christmas – he would often be given Easter eggs and Advent calendars and was unable to eat them, which was as upsetting for him as it was for Andrea and Mike. Taking inspiration from this, they resolved to make their own chocolates and started with Easter eggs, painstakingly making each individual egg by hand. To ensure that the Easter eggs would be free from dairy and yet sweet enough, they replaced the conventional cows' milk with rice milk.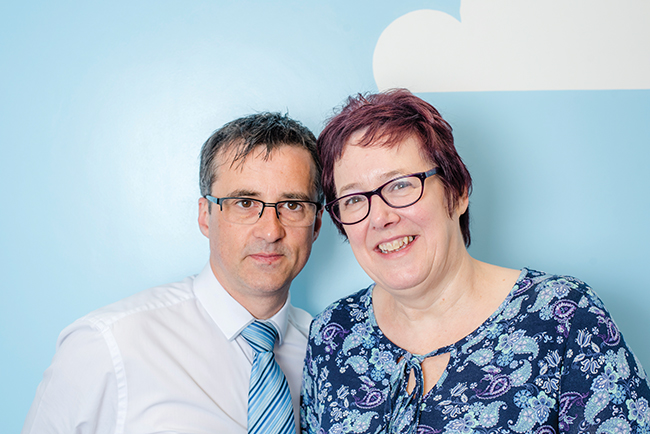 Moo Free has grown quite a bit since then and no longer operates out of the family kitchen! The family-owned chocolatier has recently opened its second factory and – for the first time – Andrea now has her very own new product development room to experiment in. Production will be moving over to the second factory shortly, increasing the number of premium organic 'free-from' chocolates it produces each day.
 Moo Free also now makes much more than just Easter eggs. Over the past eight years, Moo Free Chocolates has developed 20 different products including chocolates for Christmas and Easter, as well as the rest of the year. Ethics and quality are at the heart of everything that Moo Free Chocolates does and so not only are the best ingredients used, but they are also carefully sourced. Their organic cocoa is single origin, coming from the San Francisco de Macoris area of the Dominican Republic and being processed by a local company which works closely with their farmers to better their working environments. The rice milk they use is similarly certified organic, and the sugar is all raw, unrefined cane sugar. The ingredients are organic, natural and better for you.
As well as using quality, ethically-sourced ingredients, Moo Free is also environmentally and socially responsible. Partnering with a local waste and recycling company, Moo Free is proudly 'Zero Waste to Landfill', while they also work closely with a charity local to their factories to provide employment for some amazing people with autism – in fact, around 20 percent of their workforce consists of people with autism.
Premium 'Milk' Chocolates
Moo Free manufactures its premium organic, 'free-from' and vegan chocolates for all people and all occasions. For Easter, Moo Free manufactures a range of Easter eggs aimed at children – the Organic Original Egg with Choccy Drops, a Bunnycomb Easter egg, and a Cheeky Orange Egg. Last Easter, Moo Free also made its first 'grown up' Easter egg – the Caramelised Nibs Egg – which was exclusively sold in Morrisons. The Christmas range is just as varied, with a full-size Advent calendar, a mix of products in Hammy's Selection Box, and Organic Santa and Snowman bars, too.
 Their all- year-round chocolates centre around the smaller 20g Mini Moos (there  are four flavours: Original, Bunnycomb – a vegan honeycomb, Mint and Orange), a selection of 100g bars (Original, Caramelised Hazelnut Nibs, Fruit and Nut, and Crunchy Banana), and Choccy Drops, a 25g bag of small 'free-from' organic chocolate buttons. In 2016, Moo Free also launched a 150g bag of Organic Baking Drops just in time for the Great British Bake Off – perfect for creating delicious chocolate chip cookies and melting down to make your own bars.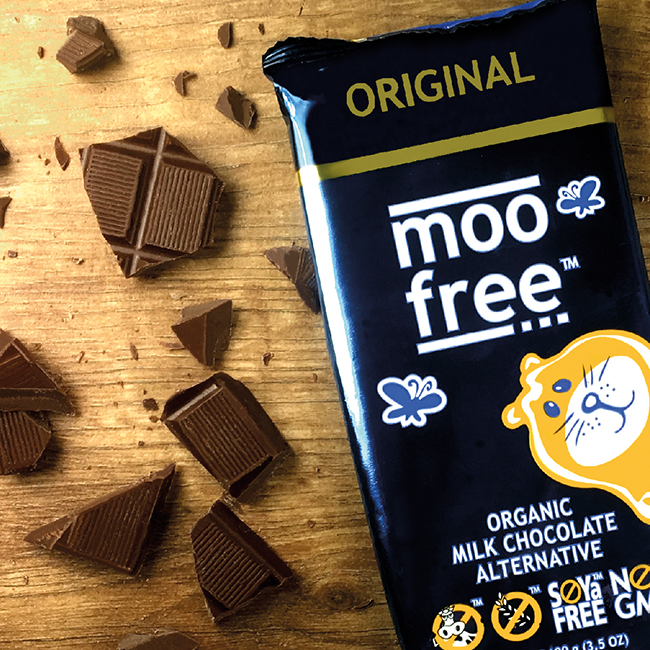 Joining this impressive line-up is their newest product Choccy Chums Surprises, a 20g bar of their multi-award-winning 'milk' chocolate shaped into one of the four Moo Free Friends – Hammy Hamster, Mikey Bunny, Cheeky Chops or Lily-Lu Lemur. In fact, the Moo Free Friends are central to the Moo Free brand, appearing on almost all their products. Each member of staff, once they've been with the company for a certain length of time, is eligible to have their very own character. Andrea, for example, is Hammy Hamster, the chief chocolatier!
Moo-ving on up
In 8 short years, Moo Free Chocolates has built a fun brand, two factories and an expansive range of premium 'free-from' chocolates. Coupled with its dedication to ethics, the growing popularity of plant-based diets and its commitment to overseas expansion (in 2016, Moo Free won the Queen's Award for Enterprise: International Trade), it looks like Moo Free will certainly keep moo-ving on up in years to come.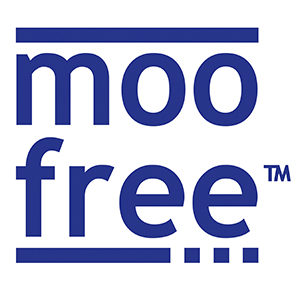 Chocolate
,
Features
,
Spotlight