In the spotlight: Nairn's Gluten Free
Nairn's investment of more than £6m to expand their gluten-free production is testament to their oaty heritage and their continuing support to those following a gluten-free diet…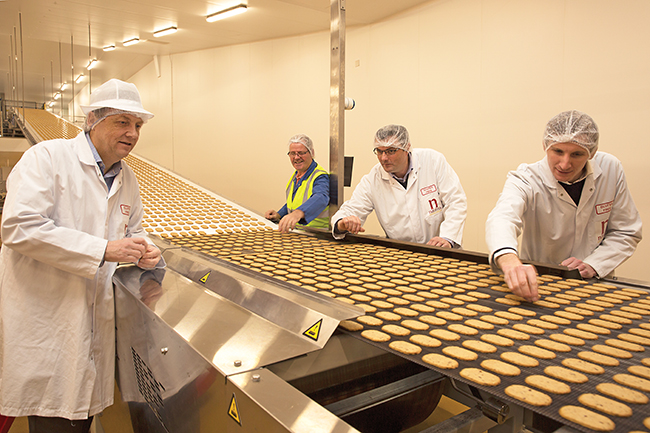 The free-from food aisles in our supermarkets are continuously expanding, with the market now estimated to be worth around £600m. Mintel reports that one in three people in the UK now buy free-from foods, with gluten-free the most commonly purchased among such products.
It's no surprise, then, that Nairn's Oatcakes, one of the UK's Top 5 gluten-free producers, has invested over £6m in a new state-of-the-art gluten-free facility just outside Edinburgh. Nairn's started producing gluten-free products from two small dedicated gluten-free sites back in 2010. The opening of their larger, fully automated premises comes as demand for Nairn's gluten-free oatcakes, crackers, biscuits and cereals continues to grow and the smaller sites reached their natural capacity. With a market opportunity to produce more and also expand the range with new products, the increased capacity of the bigger premises makes it an exciting time for this Scottish-based company that has been baking with oats since 1896.
Humble beginnings
From the first day Nairn's started producing gluten-free products, it was vitally important to have a dedicated facility to make them in. Nairn's carefully source oats that are expertly grown, farmed and milled to ensure their safety (a process that involves painstakingly rogueing fields by hand several times before the harvest). The British climate is perfect for growing oats and ripening them slowly for great flavour.  Once they have been harvested and milled, the oats are sent away for rigorous independent testing to Elisa standards to ensure that they are free from gluten, before arriving into a Nairn's dedicated gluten-free warehouse ready to be used.
For coeliacs, or those following a gluten-free diet, finding healthy and tasty alternatives can be a challenge. Supermarkets stock a growing number of free-from options with some healthier than others. Often these are made from refined starches such as potato starch and maize starch, which promote fast-releasing energy and are relatively low in other nutrients such as vitamins and minerals. Naturally, oats do not contain gluten, but can be contaminated by contact with other gluten-containing grains. With over a century of baking with oats, it wasn't difficult for Nairn's to bring all their skills from making their core range to the gluten-free market once sources of pure gluten-free oats were found. 
The Nairn's Gluten Free range has come a long way in seven years with a diverse portfolio. Popular products include the market-leading Nairn's Gluten Free Biscuit Breaks – the chocolate chip flavour being a particular favourite with lifestylers and coeliacs alike, and more recently Nairn's Gluten Free Breakfast Biscuit Breaks – a healthy on-the-go breakfast or snack option for those looking for something a little more substantial.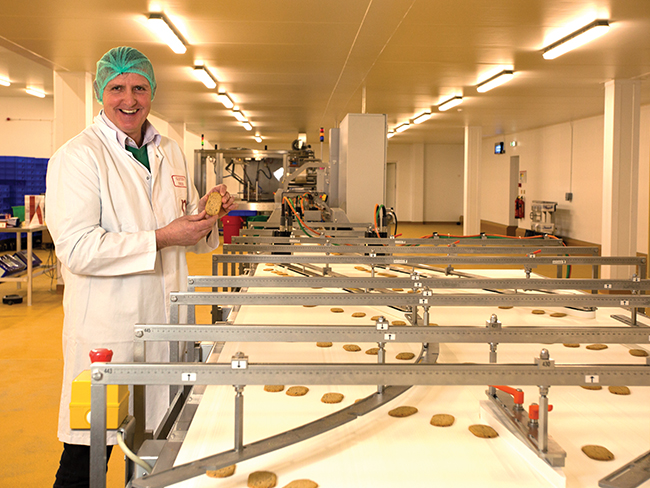 Looking after the family
The first few months of 2017 will see the oat experts unveil Nairn's Gluten Free Snackers – a range of snacks that are baked, not fried.
In addition, Nairn's has spotted a gap in the market for healthier gluten-free products made specifically for children. March saw the launch of new Gluten Free Astrobites, which are available in both sweet and savoury flavours (Chocolate Chip, Berry and Cheese), making them perfect for lunchboxes and healthy snacking on the go.
And, at a time of food inflation and price rises or, in some cases, products and packs being made smaller, Nairn's have increased the size of their Gluten Free Oatcake range and kept the price the same. 
Why are oats so good for those following a gluten-free lifestyle?
Oats help to add variety to an often restrictive gluten-free diet, which is sometimes found to be lacking in important nutrients such as fibre. The wholegrain oats used in Nairn's products are a rich source of soluble fibre, helping to fill you up while balancing blood sugar levels. Nairn's Gluten Free savoury products contain no added sugar and the sweet products within the Nairn's Gluten Free range contain far less sugar than other sweet biscuits on the market.
The opening of the new factory will not only satisfy increasing demand for Nairn's products, but will also create capacity for a pipeline of exciting new gluten-free products to be developed to meet the changing needs and demands of consumers. It will also give Nairn's the chance to focus on export markets too, where increasing interest in gluten-free products is becoming much more common.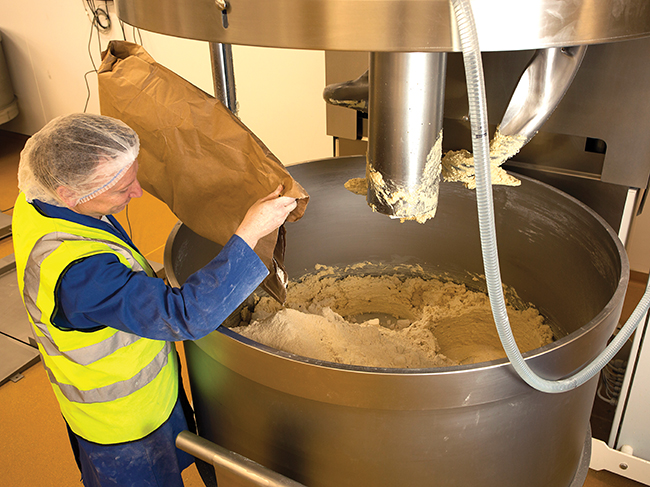 Martyn Gray, Managing Director at Nairn's said: "Production at our current site had reached a ceiling, with limited scope for extending new gluten-free product lines. With investment in larger-scale premises and automated machinery, we now have both the capacity to secure and develop the long-term future of Nairn's.
"We pride ourselves in making products that are simple, natural and wholesome with an unrelenting focus on quality. Over the years, we've become experts in oats and have been able to leverage this expertise with our gluten-free range. Our new production facility allows us to significantly expand our product ranges to take advantage of the ever-expanding market".
As the free-from market is becoming increasingly competitive, innovation is crucial for survival. For Nairn's, as one of the market leaders, to invest significant sums of money into expanding their gluten-free range suggests that there are exciting times ahead.
Nairn's really do know their oats! Nairn's aim is to produce a range of oaty food which provides coeliacs with the same freedom and choice as others. www.nairns-oatcakes.com
Tags:
Features
,
Spotlight