Starting with just 7 US dollars and some wise words from his father Aaran Stephens has taken Nature's Path from a pioneering restaurant to the nation's aisles…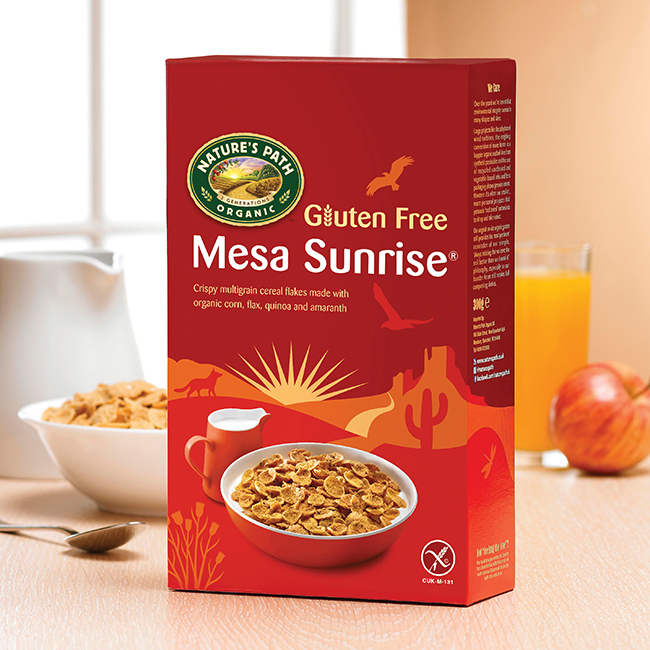 Nature's Path is a fiercely independent, family-owned business that has been committed to producing organic, gluten-free food in a sustainable way for over
30 years. All their products are certified organic and non-GMO and are made with wholesome premium ingredients that nourish in a healthy and delicious way.
Social responsibility and environmental sustainability are pillars that are core to everything Nature's Path do, which go together with the company's passion for producing tasty, organic and gluten-free food.
Co-founder of Nature's Path, Arran Stephens was born and raised on his family's berry farm on Vancouver Island, where his parents pioneered organic farming methods. His father, Rupert Stephens, gave 12-year-old Arran the advice to 'always leave the soil better than you found it' – a guiding philosophy that has driven Arran throughout his life ever since.
At 23, Arran returned from 7 months in India with just $7 to his name. On a hope and a prayer, he opened Canada's first vegetarian restaurant, The Golden Lotus, in 1967. LifeStream®, Canada's first natural food supermarket followed in 1971 and operated until being sold in 1981.
Together, life partners Arran and Ratana Stephens started Nature's Path Organic Foods out of the back of their vegetarian restaurant in 1985 and, in 1990, the company became one of the very first third-party certified organic processors in North America.
Gluten-free, not taste-free
In the 50 years since Arran opened his first organic restaurant, he and Ratana have worked tirelessly to spread the organic movement far-and-wide. From its humble beginnings in it's hometown of Vancouver, Nature's Path can now be found all over the world and has become a firm favourite here in the UK.
Nature's Path is the UK's number one gluten-free cereal brand. It has a wide range of organic and gluten-free cereals that are available in the 'free-from' aisles of major supermarkets and independent health stores. Nature's Path believe that gluten-free needn't mean taste-free, focusing on using quality, functional and tasty ingredients. From its Mesa Sunrise – a delicate blend of corn, quinoa, buckwheat, amaranth and flaxseed, brought together and lightly toasted to create crisp, wholegrain flakes, to it's Nice & Nobbly Mixed Berry Granola – crunchy clusters of golden baked oats with the sweet organic strawberries, raspberries, blueberries and chunks of creamy yoghurt.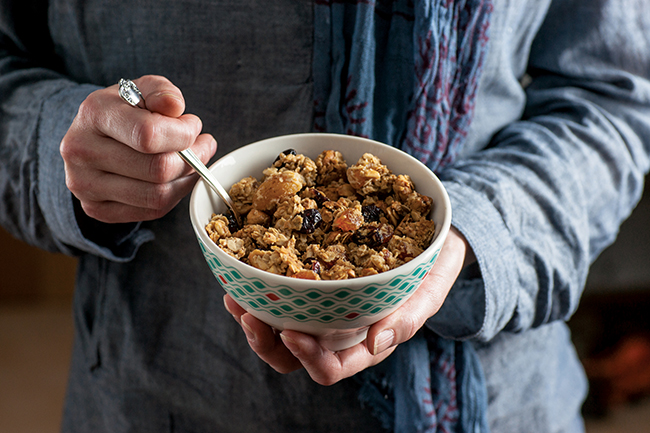 Nature's Path has recently launched Envirokidz, the UK's first organic and gluten-free cereal for kids.
Envirokidz was founded in 1990 by Arran Stephens and his daughter Jyoti. The brand was launched to inspire children to protect the planet by connecting them with the most vulnerable animals to help end extinction. Through Envirokidz, Nature's Path is dedicated to empowering kids to become the environmental leaders of tomorrow, supporting the education of kids on the benefits of living in harmony with nature through various initiatives such as ecokeepers, the EnviroTrip and their 1% For The Planet membership. This means that Envirokidz donates one percent of sales – not profits – to conservation efforts and kids education around the world. The work of their partners leads to the preservation of endangered species and environments and the education of children in their communities.
Educational fun
There are two fun flavours available now; Choco Chimps is a combination of fair trade chocolate and organic corn, while Leapin' Lemurs is a tasty mix of organic corn, chocolate and peanut butter. The cereal boxes are used to communicate fun animal facts and drawing activities to engage with children and inspire them to care about the world. Money from the sale of Leapin' Lemurs helps The Lemur Conservation Foundation, while funds raised from Choco Chimps goes to The Jane Goodall Institute, set up by the eponymous British conservationist.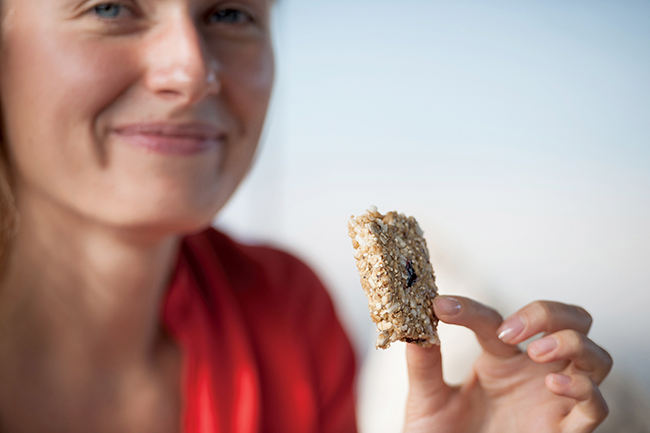 Also new to the supermarket shelves is Superflakes; wholegrain, organic, gluten-free and dairy-free cereal made with sprouted grains and comes in two tasty flavours, Honey & Chia and Cocoa & Coconut.
Sprouted grains are seeds that have been harvested just before they turn into a fully-fledged plant. Sprouting is a part of the natural growing process, which gives life to the seed, but if you stop it at the right moment, you can unlock far more vitamins, nutrients and flavour than found in 'normal' grains. Superflakes use sorghum flour, black bean flour and brown rice flour – which are all made from nutrient-rich sprouted grains.
---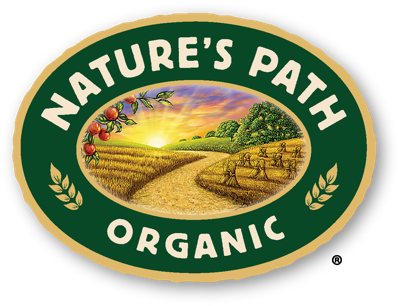 Nature's Path also develops recipes using its range of cereals and granolas. For more information and recipe ideas, visit www.naturespath.co.uk/recipes.