Latin America is comprised of an exciting, colourful and diverse group of countries. Here in the UK, we tend to associate it with carnivals, music, salsa dancing, sport and busy cities, but often overlook a key part of the vibrant culture – the cuisine.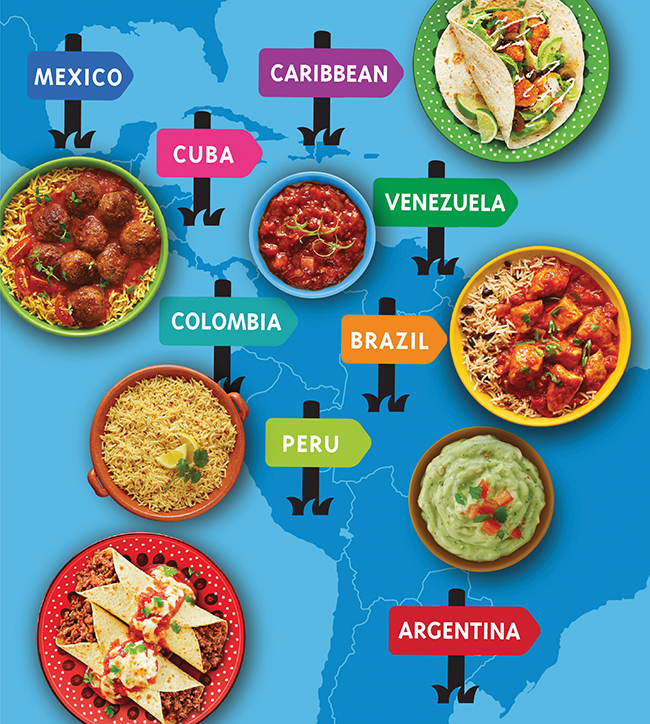 Over time, Latin American food has been shaped and influenced by a number of groups. The early Aztecs and Mayans, Spanish and Portuguese colonists and workers from India, China and Japan all contributed to the flavours we know and love today. Notes of Chinese sweet and sour, for example, can be found in Caribbean sticky pineapple, and Brazilian XinXim peanut sauce is a tangier, zestier form of satay.
Our knowledge of Latin American cuisine can often be limited to dine-out favourites like ceviche and Argentinian beef. However, this style of food is surprisingly easy to cook at home and many amazing recipes are available to help.
Santa Maria, Northern Europe's leading seasoning brand, is encouraging UK cooks to switch up their regular dishes for the flamboyant, exotic fusions of Latin America. Often, this simply involves combining the familiarity of dishes we know and enjoy with spices and blends from around the world.
When Santa Maria found British customers to be curious about Latin American cuisine, they began to develop a range of cook-in sauces from Colombia, Cuba, Chile, Brazil and other South American countries. They were already experts of Mexican cuisine, and decided to make it their mission to expand on this knowledge, bringing lesser-known Latin American flavours to the UK kitchen.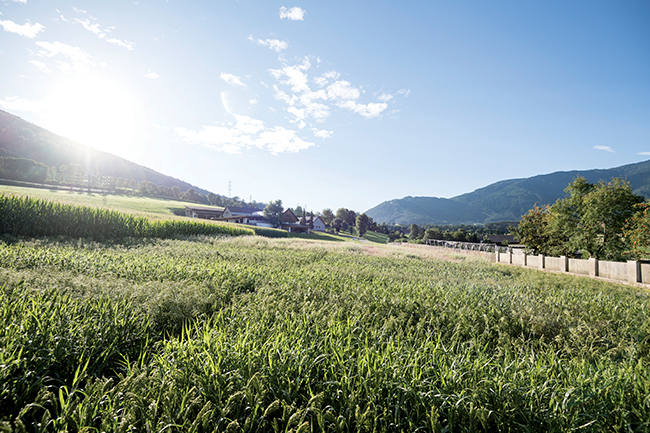 Mexican-style food is ideal for modern social occasions as it caters to a multitude of tastes. A variety of ingredients and sauces, toppings and sides can be added to tortillas or rice, according to individual preferences. The best thing about food like this is that gluten-free, vegan, slimming and spice-loving friends can all eat together!
In order to expand on the sizzling social potential of their Mexican products and create an urban, Latin American-inspired range, the team asked their partners from Cuba, Chile, Mexico, Brazil and other South American countries to send in all of their family recipes. These were tested and adjusted to the UK palate and narrowed down to 10 delicious cook-in sauces that best represented the length and breadth of Latin America.
Each sauce is full of natural ingredients and is free-from gluten, lactose, eggs and preservatives. They can be poured over meat, fish or vegetables for a full-flavoured finish to any meal.

One sauce within the range is the Cuban Chilli Sofrito Sauce. This base sauce was originally brought to Latin America from Spain. Sofrito (lightly fried full-bodied tomato-based sauce) is used in many dishes across the continent, with each country putting their unique spin on the recipe. For example, in Cuba, bay leaf is used as the key ingredient and the sauce is spicier than the classic version.
Another popular choice is the Caribbean Pineapple and Chilli Sticky Sauce. In the UK taste tests for this product, it was awarded the best scores of any sauce the external research company had ever tested! The winning taste is a fusion of Caribbean and Chinese cooking that dates back to the 19th century, when people travelled to the Caribbean from China and India to work on sugar plantations. The Caribbean twist makes it fresher and less sweet than traditional 'sweet and sour' and is a favourite as it matches well with any type of rice.
Look out for the explosion of carnival colour on the packaging of the Latin American Kitchen range. The bright shades and exotic designs reflect the excitement of the country-specific recipes.
The distinctive colourful packaging brings the sauces together with other parts of the range which you can mix-and-match. Ideal for the adventurous chef, the family cook or the party host, all it takes is picking out your favourites and preparing for a taste journey to exciting new places!
Find these sauces at Asda and Ocado as well as Morrisons, Sainsbury's, Waitrose and other popular retail chains. To find out more about Santa Maria, visit
www.santamariaworld.com