In the spotlight… Wadworth GX Gold
6X Gold, the award-winning gluten-free and vegan golden beer is a creation by brewers Wadworth and is a hoppy and refreshing ale with a zesty citrus aroma.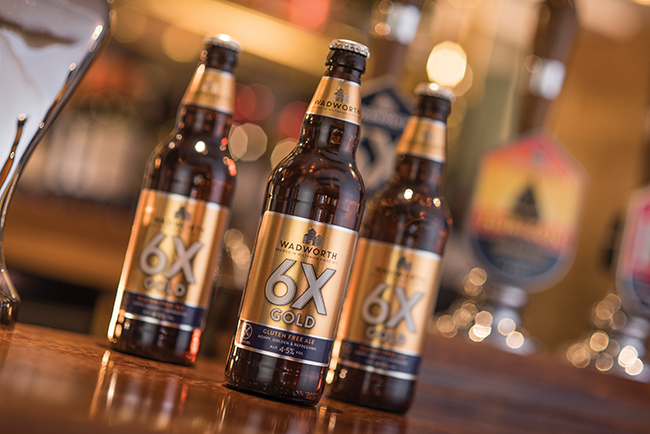 The independent family brewer and regional pub operator has been brewing original beers since 1875 at its brewery in Devizes, Wiltshire. Founded by Henry A Wadworth, the brewery passed to his founding partner John Smith Bartholomew and is now in the fourth-generation of ownership by the Bartholomew family. The Victorian tower brewery combines the tradition of craft beer with modern production techniques and systems utilising its Steinecker brew house. 
The Wadworth brewery team are led by Master Brewer Rob Jacobson, and continually innovate and create award-winning beers including the iconic Wadworth 6X and other favourites; Swordfish and Bishop's Tipple. It is one of the few remaining family brewers to deliver to the local area using shire horses and is very proud of its West Country brewing roots.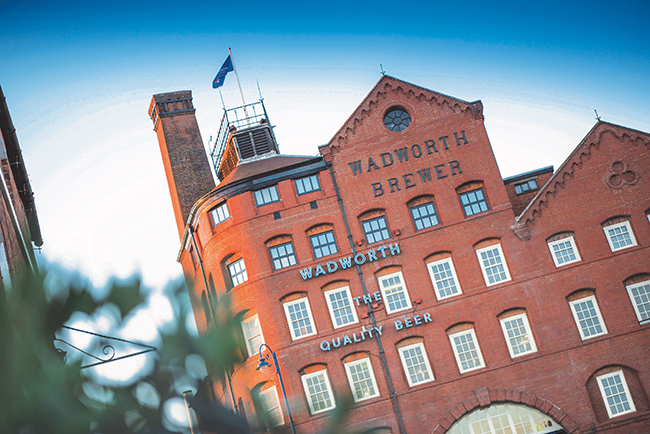 Brewing over 20 different beers a year, Wadworth's brewery team set about creating a gluten-free and vegan beer that didn't compromise on taste. The golden beer is a distinctive premium ale available in bottles all year round, with an abv of 4.5%. It's made with Pale Ale and Munich malts with Flaked Barley and Pioneer, Admiral, Cascade and Pilot hops. The gluten derived from the barely is removed during the brewing process.  To make the beer vegan, the isinglass finings are replaced by a silicate and polysaccharide finings agent. 
The beer takes 6 weeks to create and is specially bottled to retain its gluten-free and vegan status, and it's widely becoming a favourite beer among ale and gluten-free beer fans. Certified by Coeliac UK, 6X Gold won a Taste of the West award and a bronze medal at the International Beer Challenge in 2017. The beer was sampled by over 500 people, where 90% of those who tried it say they liked the taste of the beer and wouldn't know it was gluten-free.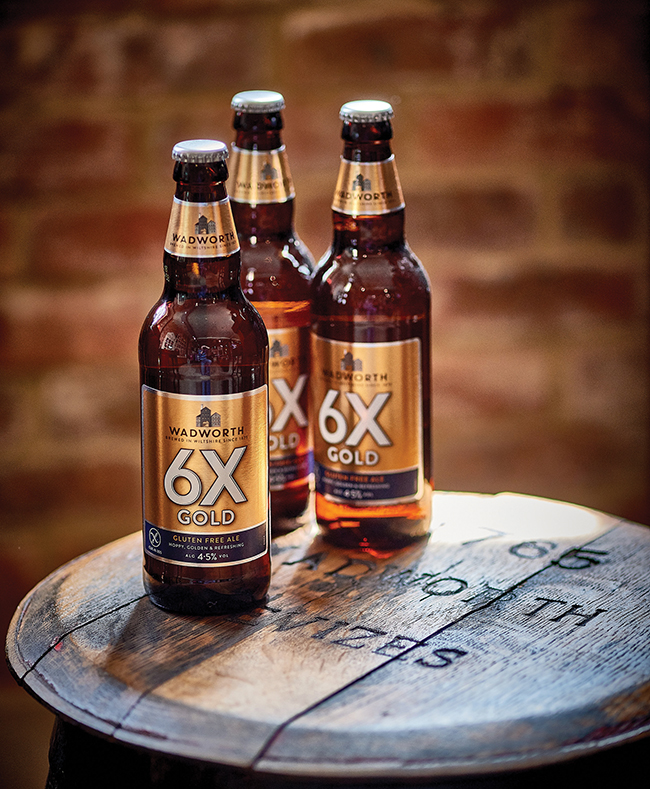 Wadworth hasn't just focused on its beer when it comes to gluten-free customers. Its 55 managed pubs throughout the West Country and London offer at least 16 gluten-free dishes at each venue from starters, mains and desserts and include pizzas, pies, beer battered fish and chips and desserts. The menu, accredited with the Coeliac UK knife and fork symbol, is changed 4 times a year and is created by the food development team at Wadworth led by Scott Ferguson, food development manager.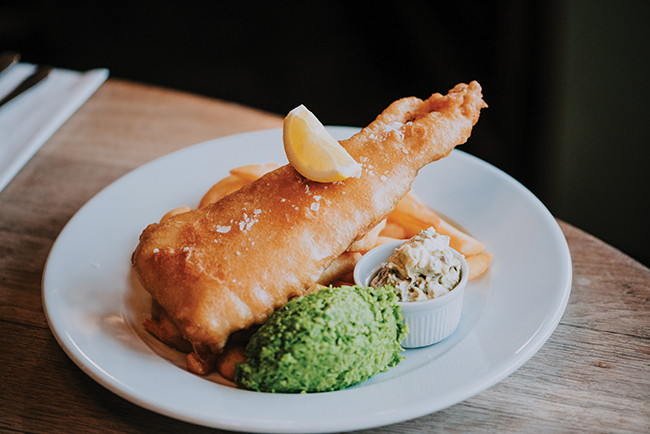 "People who have to follow a gluten-free diet shouldn't need to miss out on anything," says Scott. "That's why when we develop our gluten-free dishes we take great care in creating a comprehensive range of gluten-free dishes to suit everyone. So whether you want a gourmet sandwich, a stacked burger, battered fish and chips or a delicious gravy, you will have that choice with our gluten-free choices. And for those with a sweet tooth, there's our very own sticky toffee pudding or chocolate brownie".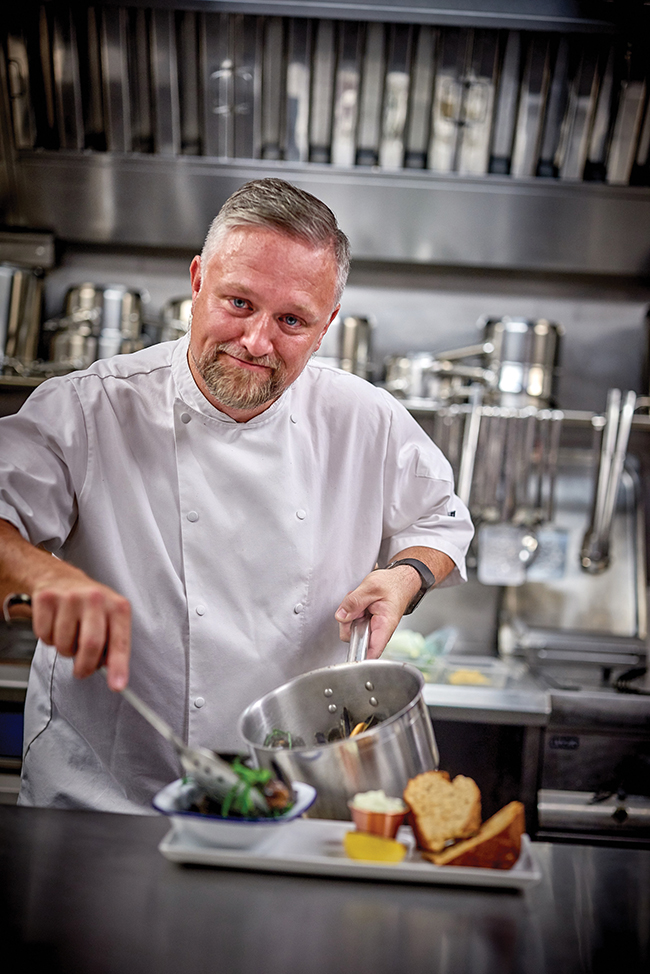 Wadworth's gluten-free Christmas menus offer at least 4 starters, 5 mains and 3 desserts and include artisan bread, Christmas puddings and new vegan options.
The quality food and drink can be enjoyed at these traditional English pubs, many of which offer excellent accommodation too.
For more information, visit www.wadworth.co.uk
Tags:
Features
,
Spotlight