In the spotlight… Warburtons Gluten Free
Britain's favourite baker wants everyone following a gluten-free diet to enjoy the taste and quality you've come to expect from Warburtons…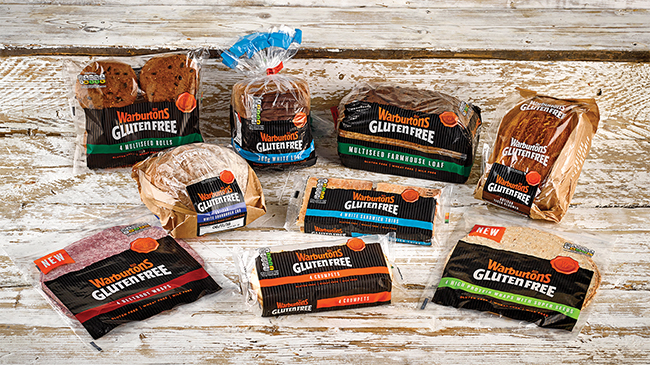 Since the family business began as a small grocery shop in Bolton back in 1876, Warburtons has been committed to providing high-quality bakery products that are not only delicious, but cater for a variety of lifestyles and taste buds. Now the number one bakery brand in Britain, Warburtons is still actively managed by the fifth generation of the Warburton family – Jonathan, Brett and Ross – who are every bit as focused on delivering great-tasting bakery products, fresh, every day to customers across the country.
The Warburtons family recognised that more people were looking for gluten-free bakery options and decided it needed to do something about it. So, in 2011, they decided to invest in a gluten, wheat and milk-free bakery in Newburn, Newcastle, which began their journey into free-from bakery.
The bakery is now run by a team of dedicated bakers, who use only the best ingredients to make sure the gluten-free products are made to the same high-quality standards that you would expect from Warburtons.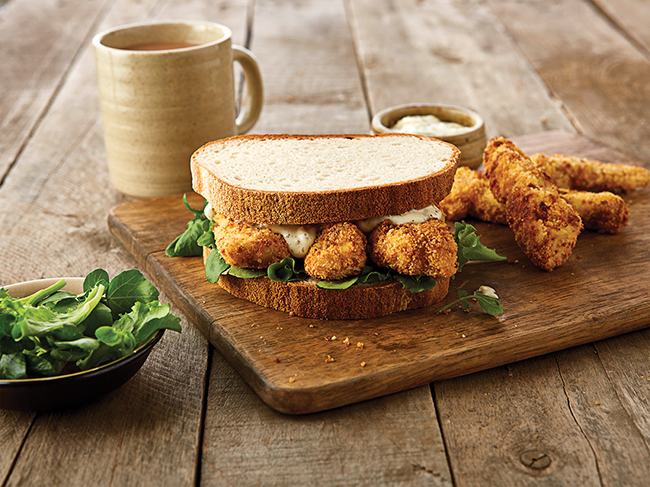 Over the past 8 years, the team has spent a lot of time looking at new and exciting products to make for customers and the range now boasts 17 different gluten, wheat and milk-free products that can be enjoyed at any time of the day. This includes a selection of delicious artisanal breads, wraps, sandwich thins, farmhouse loaves and melt-in-the-mouth crumpets.
But not ones to sit back and relax, innovation remains important to Warburtons Gluten Free. They believe that customers shouldn't be limited to the bakery they can choose from just because they can't eat gluten. So, the creative bakers continue to challenge themselves to make new and exciting products, which isn't easy as gluten is key to making bread. So, they spend a lot of time researching, baking, tasting and trying again to discover what they can
make next.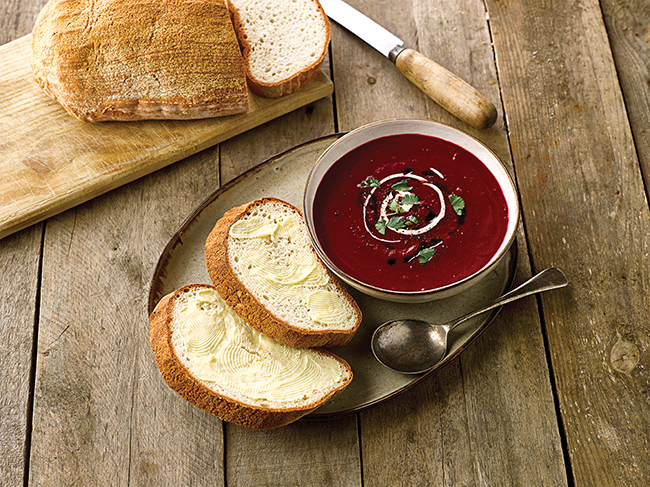 Dave Mulvey, Gluten Free Development Baker at Warburtons said: "Why should you have to suffer with poor-quality bakery products, that aren't very exciting just because you follow a gluten-free diet? We believe strongly that all our consumers should be able to buy brilliant tasting bakery goods to suit their tastes or dietary requirements.'
A result of this dedication to innovation came in July 2018 when the brand launched a brand-new beetroot wrap – a UK first in the gluten-free bakery market. The beetroot wrap is part of the round wraps range, which includes three products: a white wrap, a high protein wrap with super seeds and the beetroot wrap. All the wraps offer customers a versatile product with a range of flavours and textures which customers can fill and enjoy exactly how they want.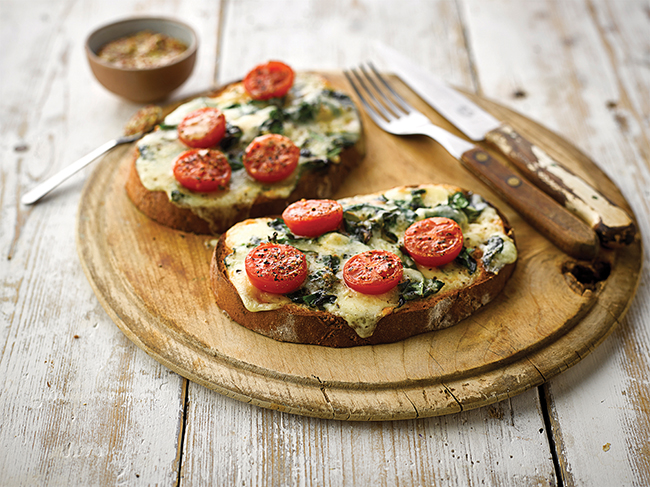 Alongside wraps, Warburtons Gluten Free also has a number of premium products that are especially popular with customers. Hand-crafted by expert bakers, with specially selected ingredients, the artisan loaves promise an authentic taste packed with flavour. In particular, the Sourdough Cob and Tiger Bloomer are especially popular, offering customers a great-tasting bakery option.
Dave Mulvey continues: "Our whole range aims to give customers with food intolerances or those choosing to follow a gluten-free diet the chance to enjoy the bread and bakery products they might be missing out on. From beetroot wraps to premium artisan loaves, we're proud of the products we have on offer and can't wait to see what the future holds."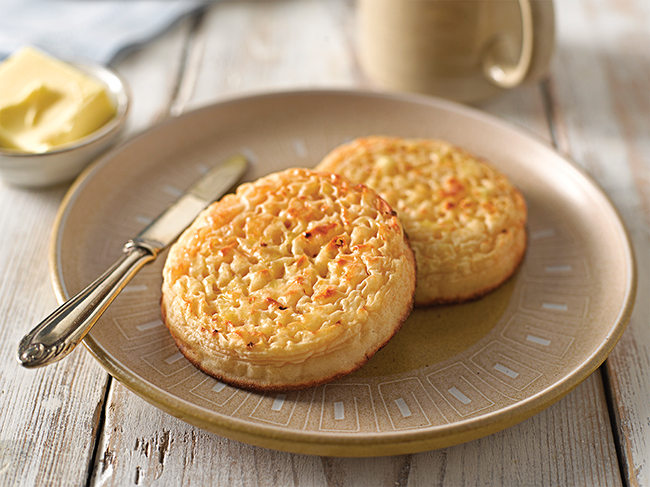 Delivered direct to all major retailers across the country every day, Warburtons Gluten Free can be found in the free-from aisle. All products are approved by Coeliac UK and carry the Crossed Grain symbol.
Warburtons Gluten Free also provides a range of products available to order through pharmacies for those diagnosed with coeliac disease, including fresh white and brown loaves and rolls, a great way Warburtons can support coeliac sufferers.
For more information, visit www.warburtonsglutenfree.com
Tags:
Features
,
Spotlight