Keeping children with allergies safe around food
Allergy Adventure's Hailey Phillips gives her tips for keeping children with allergies safe around food…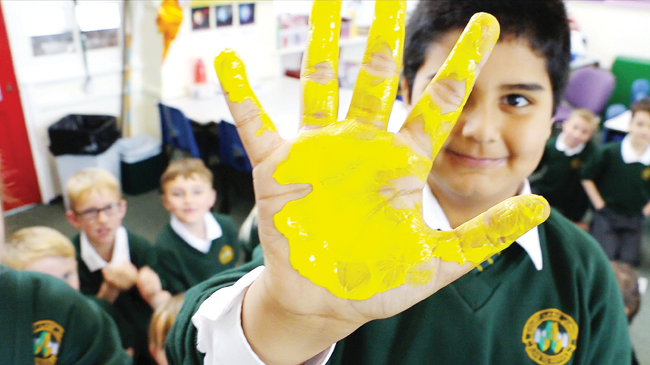 Food allergies in children are not to be taken lightly. Even a mild reaction causes discomfort and distress, but a full-blown anaphylactic episode? It's the stuff of nightmares. And although daily life might be manageable, when it comes to special occasions – Easter, Christmas, Halloween etc – the foodie free-for-all can send parental blood pressure soaring.
So as Easter chocolate, cake and biscuits are seemingly handed out like daily bread, here are ways to reduce the risk of allergic reactions, and ensure your child still enjoys the Easter foodie fun.
Follow these (non-negotiable) safety steps when cooking
In some cases, even traces of allergens can provoke a serious allergic reaction. So, when cooking or baking, create a 'safe zone' in the kitchen.
Start by washing your hands and swabbing down the surfaces. It helps to use colour-coded cutlery, utensils, graters, plates/bowls and chopping boards. These are then only used for 'safe' food prep.
Although there are amazing free-from cheeses, milks and breads available, they are sometimes part of the problem in the kitchen. Why? They look too much like the real thing! So labelling them or keeping them in clearly-marked containers is essential.
More basic food safety tips:
When pans are bubbling on the hob, always use a lid. Even a small splash from cheese sauce could
spell trouble.
When using the oven, bake allergen-free food on the top shelf to avoid allergens dropping down onto it.
For children with a wheat allergy or coeliac disease, you'll either need to grill bread, or use a separate toaster.
Become a label-reading ninja! (Reading specs may be required!)
You can always spot the parent of a child with food allergies – they're the ones squinting at the small print. Checking labels is never optional.
With the change in labelling laws introduced in December 2014, things did get a little easier, as now all allergens must be identified in bold, CAPITALS, italics, or highlighted. There are also some very cool apps available, such as 'Food Maestro', that allow you to scan a barcode to reveal allergens.
Please be aware that food manufacturers can sometimes change their recipes or factory production without warning. So always have your reading glasses to hand because the information on the packet label will be the most up-to-date.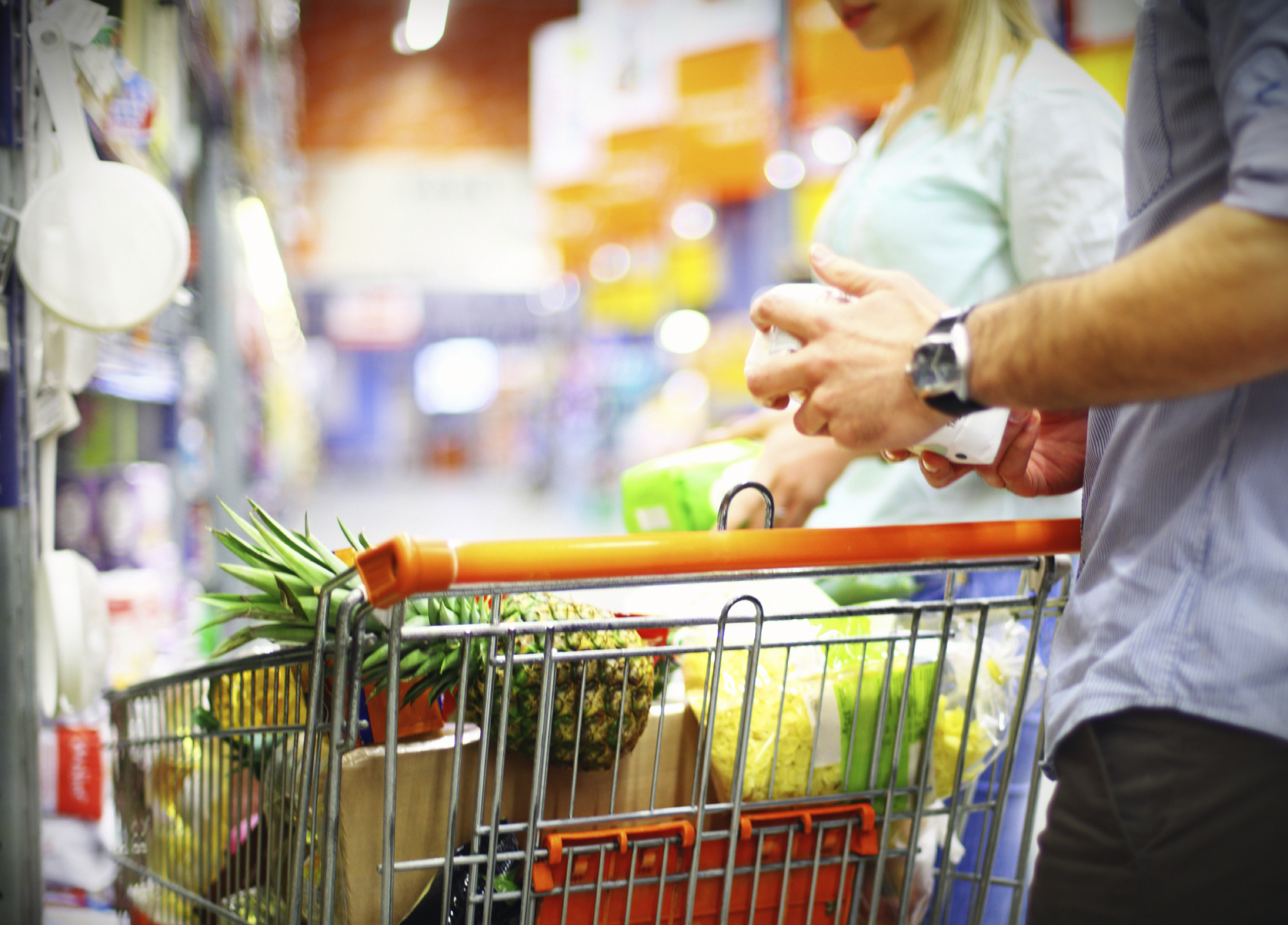 Involve the whole family
There's a fine balance between keeping your children safe and drawing unwanted attention to them. So it helps if siblings, partners and the extended family understand the allergies, without making them into a drama.
Older siblings can be persuaded to forgo dessert if there isn't a suitable option for your child with allergies, and they can also help with checking that food is safe to eat. All family members should be able to recognise the signs of an allergic reaction, know where the emergency medication is kept, how to administer it and who to call for help.
What to do if you're invited out
Eating out with food allergies can be stressful. The only solution is to let your inner control freak take charge. Call the restaurant ahead of time and ask to speak to the chef about options for food allergies. Follow up the call with an email so there's no confusion about what your child can/can't eat.
For birthday parties, meet up with the parent prior to the party to discuss food, and ask whether they'd like you to stay. Many parents, understandably,  balk at the idea of administering an adrenaline auto-injector, and might prefer you in the room. It's safe to assume that you'll have to provide your child's food for the party, so go all out and bake a show-stopping cake/dessert.
Talking of baking…
Make sure the cake is safe. Don an apron and bake it yourself. Although the thought of baking without eggs, wheat or gluten sounds daunting, the reality is straightforward. It involves a bit of hocus pocus with the method, and some tweaking of ingredients.
You can use dairy-free margarine in place of butter, and a pre-mixed gluten-free flour (available in larger supermarkets, online, or from health food stores). Replacing the egg in a recipe can involve trial and error, depending on whether the egg is being used to bind, rise or add structure.


Homemade egg replacer options:
1 tsp bicarbonate of soda mixed with lemon juice/cider vinegar
1 tbsp of ground, golden linseed plus 3 tbsp water
Half a mashed banana
3 tbsp apple purée
There are also egg replacing powders that can be bought in health food shops, or online.
Good news if you're trying to make a free-from Simnel cake for Easter; it's one of the easier recipes to bake without allergens. The dried fruit adds moisture to gluten-free flour (GF flour absorbs a lot of liquid), dairy-free margarine is a straight swap for butter, any of the above egg-replacing methods should work, and you can use coloured fondant icing (although check ingredient labels for allergens) in place of marzipan.
Finally, don't struggle alone – get the teachers to help
Although you might be in charge of the food, your child spends the majority of their time under the charge of their school teacher. And according to the Academy of Allergy and Clinical Immunology (EAACI), '20% of allergic reactions to food occur in school'.
So it's vital that your child's teacher, and wider school community, understands food allergies.
Helped by funding from the Wellcome Trust, I've created a child-friendly, ready-to-teach allergy workshop for schools. It includes four fun videos, activity sheets, teacher lesson plans and guidance notes. It's completely free, and available online. Alternatively, I'm able to attend schools and run the workshop.
The fun, educational videos and activities help children and school staff understand the science behind food allergies, and what to do in the event of an emergency. The workshop also shows children how they can be sensitive to their friends with allergies, and what they can do to keep them safe.  It's gone down a storm. Teachers and kids all over the country are learning about food allergies and talking about them as if they're just another subject to be talked about. Which is of course exactly as it should be.
So if you think your child's teacher and classmates could use some help understanding food allergies, send them to Allergy Adventures.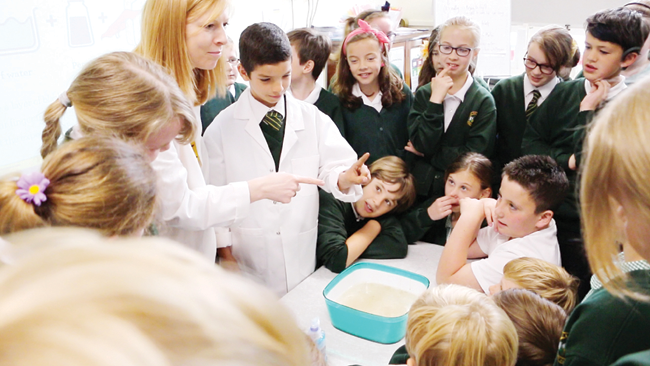 Tips for keeping your child with allergies safe around food:
Create 'allergen-free' zones in the kitchen. Clear space in the fridge, have a 'safe food' kitchen cupboard and colour code/label the 'safe' cutlery, chopping boards and utensils.
Become an allergy bore. Tell everyone in contact with your child about their allergies. They might not remember the fine details, but they'll remember that they need to take extreme care.
Keep emergency medication in an easily accessible place and tell all family members and friends where it is.
Train family members and friends how to use an adrenaline auto-injector. Trainer pens are available free online from Jext, Emerade and Epipen. Find details of how to order at

www.anaphylaxis.org.uk

Don't skimp on the small print. Check every ingredient label, every time. Manufacturers can change their processes without warning.
If you're eating out, always plan ahead and call the restaurant. Follow up with an email so the allergies are in black and white for all to see.
Birthday parties? Deep breath, you'll nail it. Brief the parent well in advance and offer to stay if necessary. Expect to provide all food and treats for your child (it's usually safer).
Bite the bullet and bake. It takes a little practice, but the look on your child's face when you present a home-baked, 'safe'
cake? Priceless.
Enlist the help of your child's teachers. Point them in the direction of www.allergyadventures.com. They'll love the free lesson plans!
Finally, chin up. Living with food allergies is hard, but it's still possible to live a happy, healthy life and enjoy delicious, free-from food and cooking.
For more information, visit www.allergyadventures.com
Tags:
Allergies
,
Features
,
Kids