Mastering gluten-free pastry
Getting to grips with gluten-free pastry can be tricky. Choosing flours, binders and fat alternatives – there are many variables which can go wrong. With these simple tricks and tips from Charlotte Willis, you'll soon be lining, blind-baking and devouring pastry delights with ease.
These days, living a gluten-free lifestyle is extremely well catered for. Supermarkets, restaurants and cafés across the UK have lovingly and creatively remastered gluten-free recipes of every kind, from breads to cakes and all manner of delicious baked goods in between. Home-baking gluten free goods has never been easier, with specialised flours and recipe books guiding chefs and weekend-bakers alike.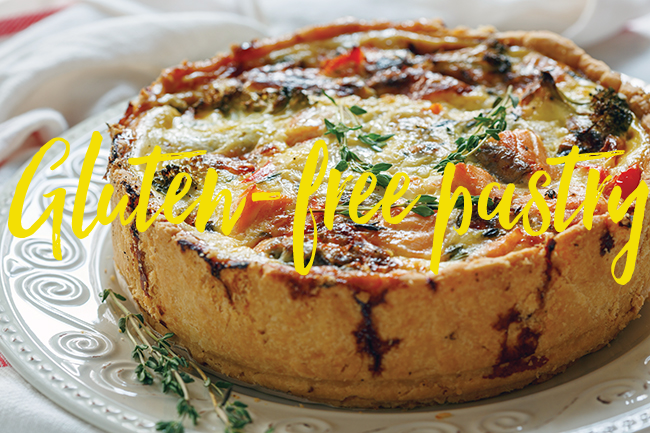 This being said, there's somewhat of a stigma attached to pastry. Long has this patisserie staple been synonymous with soggy bottoms, stodgy bakes and heavy, dense textures, making traditional bakers sigh with despair at the thought of further complicating matters by removing gluten from tried and tested recipes.
We're here to help guide you through the tricky art of gluten-free pastry, breaking down the science behind gluten-free replacements and helping you achieve pastry success time and time again.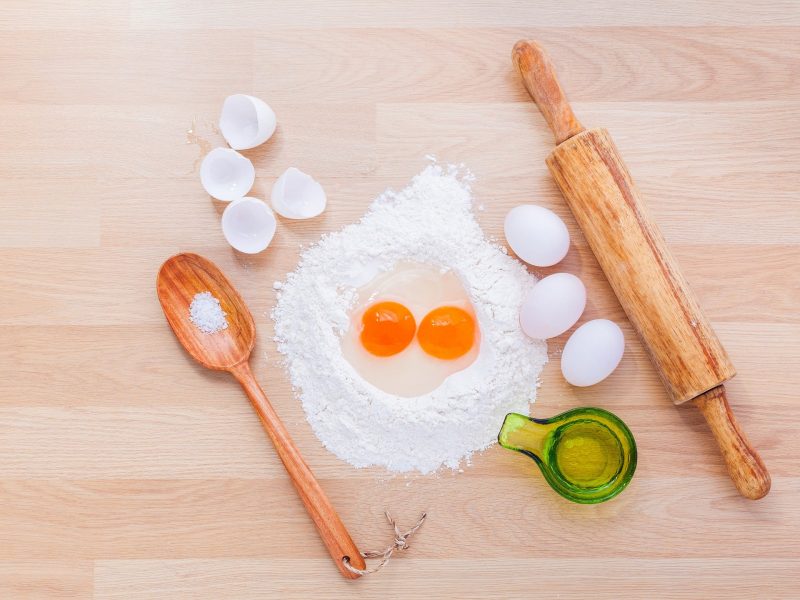 Replacing gluten
Gluten-containing flours are used in traditional baking recipes due to the binding ability of the gluten protein. Upon hydration with both water and fat, the flour becomes hydrated and the gluten proteins begin to swell, helping bind the pastry mixture together when rolled, shaped and baked. This critical role of gluten makes replacing it a little difficult, meaning we now need to consider alternative ingredients which can mimic the properties of gluten to craft a like-for-like texture.
Here are some of the best options available, which should be combined with the flour and fat when creating the pastry of your choice:
Xantham gum 
A thickener produced as a result of bacterial fermentation, xanthan gum mimics the gelatinous binding power of gluten to combine ingredients in the pastry dough.
Psyllium husk powder
When ground into a powder, psyllium husks can be used as an alternative binding agent for pastry. The husks produce a natural mucilaginous gel when combined with water, helping to bind your gluten-free flour together with the fat of choice.
Guar gum
Made from the ground endosperm (a germ layer) of guar beans, guar gum performs a similar function to that of xanthan gum, helping to develop a structure to the pastry dough.
Eggs
Egg yolk can sometimes be used in an enriched pastry dough to help bind and intensify the flavour of the pastry case you are using. This works particularly well for shortcrust pastry and is ideal for use in savoury recipes such as quiches or Wellingtons.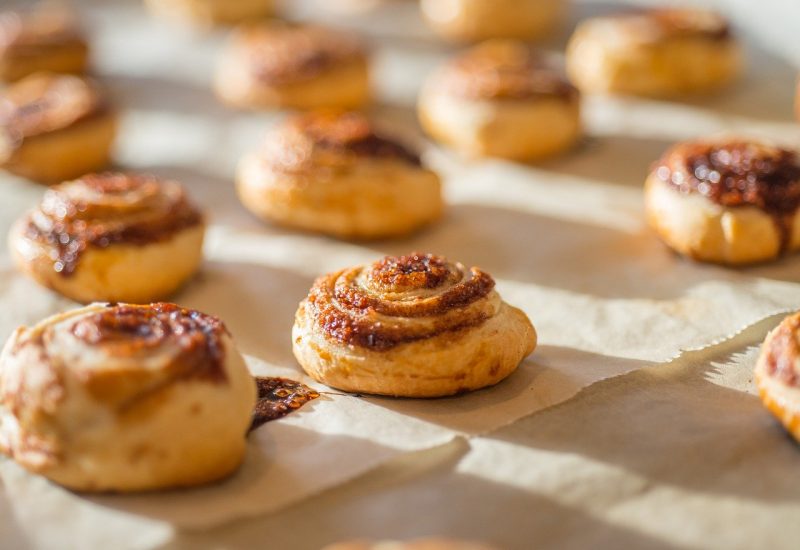 Choosing Your Flour
The flour you choose to use for your pastry will ultimately determine the flavour and texture you achieve (no pressure there then!) so of course you'll be keen to select the correct pastry flour for your recipe. But with a seemingly overwhelming array of pastry flours available to buy, all marketed at you, the gluten-free baker, how do we know which one is the most appropriate for our recipe?
Savoury Shortcrust Pastry
For a savoury quiche, flan or tart, I would opt to use a savoury shortcrust pastry. This recipe will have a fine crumb and a higher fat content to create a short texture which melts in the mouth! This is probably the most forgiving of gluten-free pastry types to choose, as creating a crumbly pastry dough is often the easiest when using gluten-free flours. I would recommend using the following:
Gluten-Free plain flour blend (such as Dove's)
Coconut and rice flour blended together (plus binding agent)
Almond flour and rice flour blended together (plus binding agent)
You can also choose to blend pre-bought gluten-free plain flour mixes with a little almond or coconut flour too. The important thing is to combine a higher protein flour (such as rice or pre-bought gluten-free mixes) alongside a lower protein flour (such as almond or coconut) to ensure the mixture binds well. Remember to use a higher fat content (butter alternatives include coconut oil or vegan margarine) and a binding agent if you are not using a pre-bought mix.
Sweet Shortcrust Pastry
For a sweeter shortcrust pastry, ideal for use in a sweet flan, mince pies or fruit tart, I would opt to use a similar blend of flour to those which are detailed above. When creating this type of dough, be sure to omit 1 tbsp flour in favour of 1 tbsp caster or icing sugar to give your pastry a little sweeter flavour profile. You can also use a beaten egg or egg yolk alongside a little water to act as your binding agent here, rather than using the gums.
Puff Pastry
Puff pastry is a little different when it comes to creating this classic, flaky texture. Traditional methods use a classic recipe of equal parts butter and flour, with the addition of layers of rolled butter sandwiched between sheets of pastry. The pastry is folded to cover and encapsulate the butter, rolled once more, set in the fridge and repeated several times in order to achieve a pattern of pastry-butter-pastry known as lamination. When the pastry is baked in the oven, the lamination results in a flaky and crisp texture. This method is a little more time consuming, but produces the ultimate satisfactory crunch when used atop a pie or to enrobe sausages. For this type of pastry, the best flours to use are:
Gluten-free plain flour (such as Dove's)
Rice flour and millet starch (alongside a binding agent)
Rice flour, corn starch and potato starch (alongside a binding agent)
Again, we need to ensure that the recipe contains a binding agent to help retain the pastry's texture, while the proteins found in the flour create a base upon which to bind other ingredients together. Rice flour is a great ingredient to use in this type of pastry, and will provide the necessary higher protein content.

Choux Pastry
For little profiteroles and giant eclairs, there's nothing more decadent than choux pastry. Here, I would advise using a pre-blended gluten-free pastry flour, as the method for creating choux pastry requires the cooking of the flour in a pan, meaning that your pastry dough must stand up to a bit of a beating! The method is a little less forgiving and requires a little more expertise than usual, so a pre-mixed flour will be your best option here.
General Pastry Tips
When creating pastry, here are some general do's and don'ts to ensure success:
✅ Make sure your butter or fat of choice is cool when creating shortcrust or puff pastry
✅ Use the rubbing in method to create breadcrumbs when combining the flour and fat
✅ Add water into the mix a tsp at a time, then mix thoroughly before adding more
✅ Handle your dough as little as possible
❌ Excessively knead your dough
❌ Forget to use a binding agent or omit purposefully
❌ Use warm water to combine the ingredients together
❌ Roll and re-roll your dough again and again – this will create a tough texture
Follow us on Facebook, Twitter and Instagram for all the latest recipes, news and features from Gluten-Free Heaven.
Tags:
Features
,
Flour
,
Pastry