Are you, or your child, one of the estimated 2 million people living with a food allergy in the UK? If so, it's possible that you may be deficient in one or more nutrients….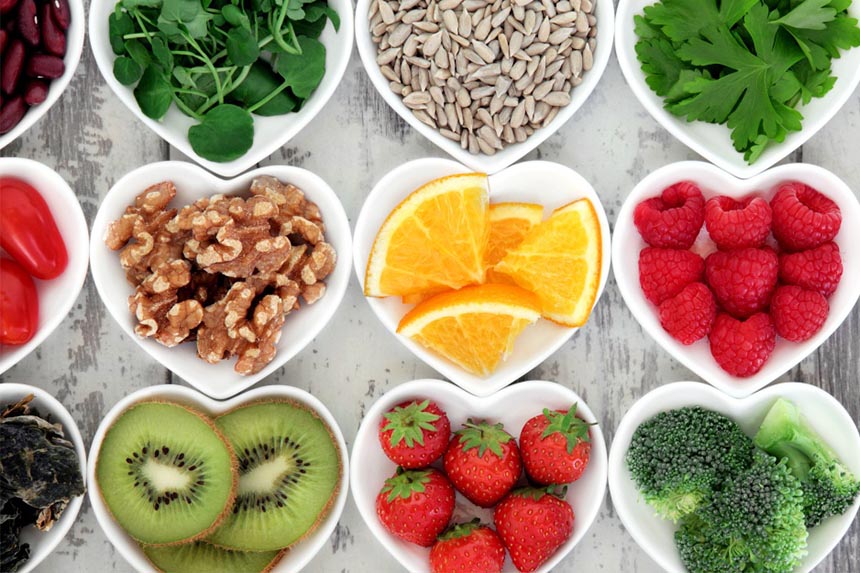 Recent studies have found that children with food allergies have deficiencies in several vitamins and minerals. It has also been shown that children with multiple food allergies are shorter than those with just one food allergy. Katie Baverstock-Hunt looks at how we can find the best alternatives for a healthy and balanced diet.
To supplement or not?
So why not simply recommend a multivitamin and mineral supplement to those living with food allergies?  Professional opinion is divided.  On one side, many advocate a multivitamin and mineral complex for those following an elimination diet, but this has been shown to provide excessive levels of some micronutrients. Great Ormond Street Hospital recently analysed the diets and supplement use of over 100 children on elimination diets for food allergies. They still found nutritional deficiencies in those taking supplements, as well as excesses of some vitamins.
In the USA, one doctor has seen a trend of those diagnosed with coeliac disease taking over-the-counter supplements because they are aware that they may be at risk of vitamin deficiencies. She found that some patients were consuming excessive levels of vitamin B6, iron, vitamin A and vitamin D. Too much vitamin B6 over a prolonged period can result in permanent nerve damage; and toxic levels of Vitamin A can lead to liver damage. This is clearly a case where it is always best to seek advice from a medical professional.  International guidelines recommend a combined approach of a blood test and dietary assessment. This should be offered to all children with a food allergy – resulting in a tailormade diet and supplement plan.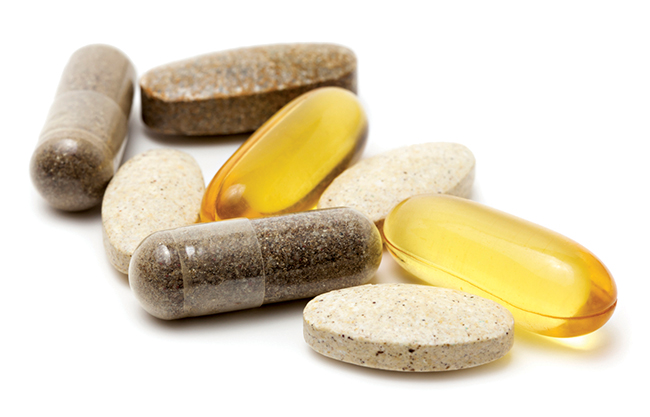 Our daughter has to follow a diet eliminating milk, soya and wheat. She is seen by a paediatrician once a year, and we were subsequently referred to the dietician. The first appointment we could get was 6 months later, perhaps an indication of how over-stretched these services are on the NHS.
In the meantime, we took the advice of registered nutritional therapist Jackie Coldwell-Collins, and her main message was to cut out as much processed food as possible, and not to automatically jump to supplements. This, according to Dr Clifford Lo, an Associate Professor of Nutrition at Harvard University, is the key, as nutrients are most potent when they come from food. "They are accompanied by many non-essential but beneficial nutrients, such as hundreds of carotenoids, flavonoids, minerals and antioxidants that aren't in most supplements."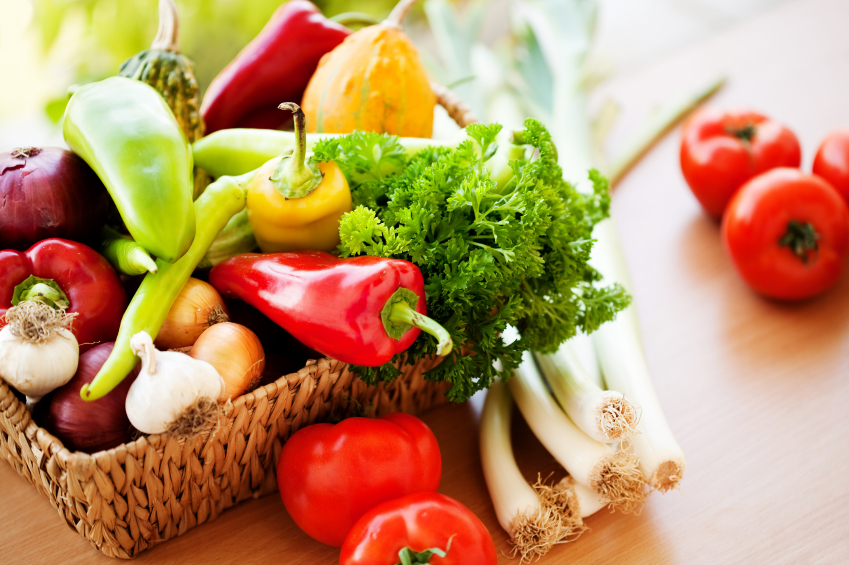 A balancing act
Finding the best food alternatives to your allergens is a finely-tuned balancing act. This is particularly true if there are multiple food allergies involved, as the alternatives to one allergen may not be the ideal substitute for the other.
We invested in a bread machine and also experimented with lots of ingredients. In order to support bone health, we were advised by our nutritional therapist to include bony fish, almonds, tahini, plenty of green vegetables and a Vitamin D supplement. The calcium content per gram may not look as high as the dairy equivalents, but Jackie assured me that the body can take up these natural sources very effectively – and it's clearly wo
rking. Our daughter's blood test showed normal levels of calcium, giving me the confidence that the effort was worth it.
Our particular solution would not work for those with nut, sesame or fish allergies, so it isn't as simple as a 'one size fits all'. It take a lot of creativity, planning and support, but it's certainly worth it in the end.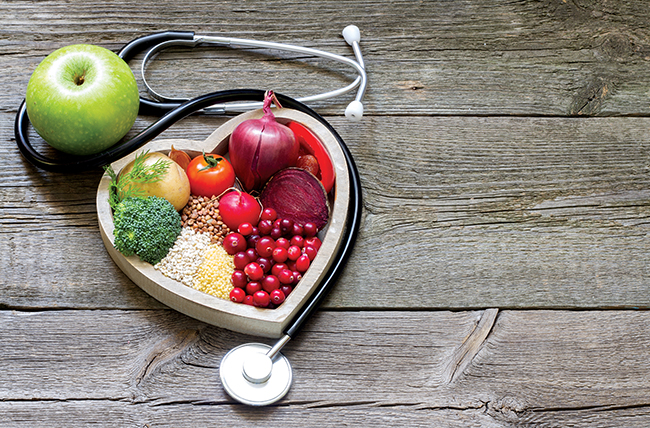 5 ways to add calcium-rich foods into your diet
Swap tinned tuna for tinned salmon (with bones)

Make crudités from peppers and carrots to dip into hummus

Use tahini to make chocolate brownies in place of eggs and butter

Blend spinach, basil, olive oil, garlic and pine nuts for a quick homemade pesto

Make your own kale chips with olive oil and sumac
5 gluten-free ideas to boost B-vitamins
At the Indian, choose saag aloo in place of naan bread

Top yoghurt with a mixture of nuts, seeds and a chopped apple

Use a 50:50 mix of basmati rice and quinoa instead of plain rice

Good old-fashioned jacket potatoes are a great alternative to paninis

Bake cakes using polenta, ground almonds and free-range eggs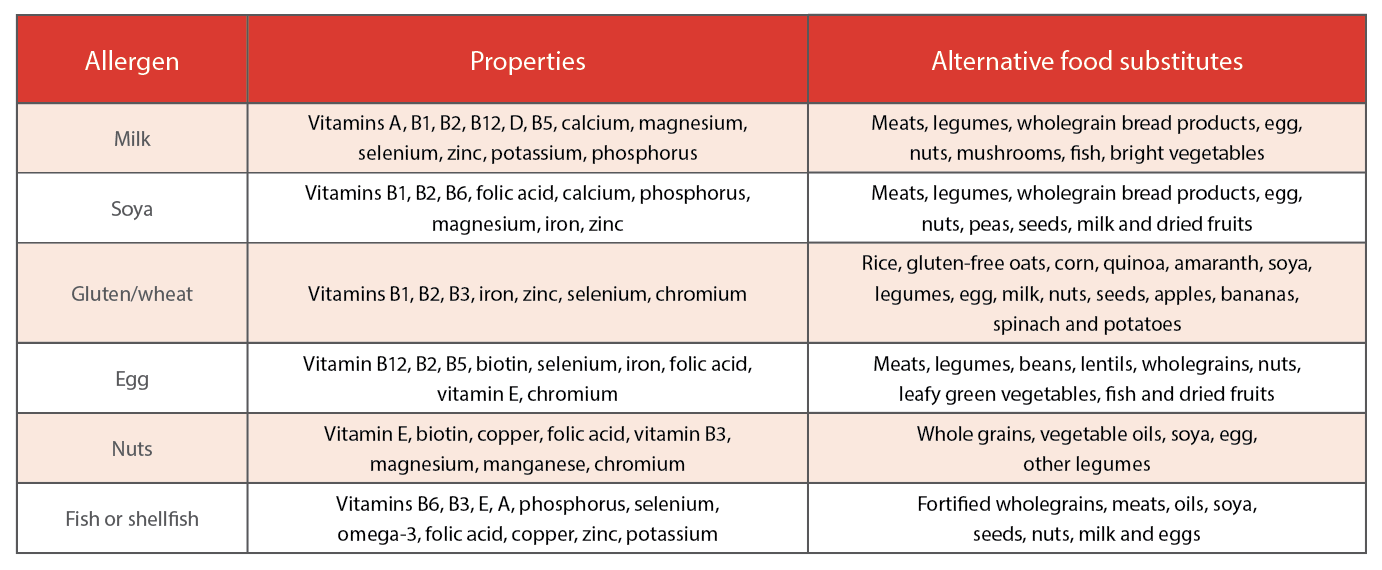 ---
Katie Baverstock-Hunt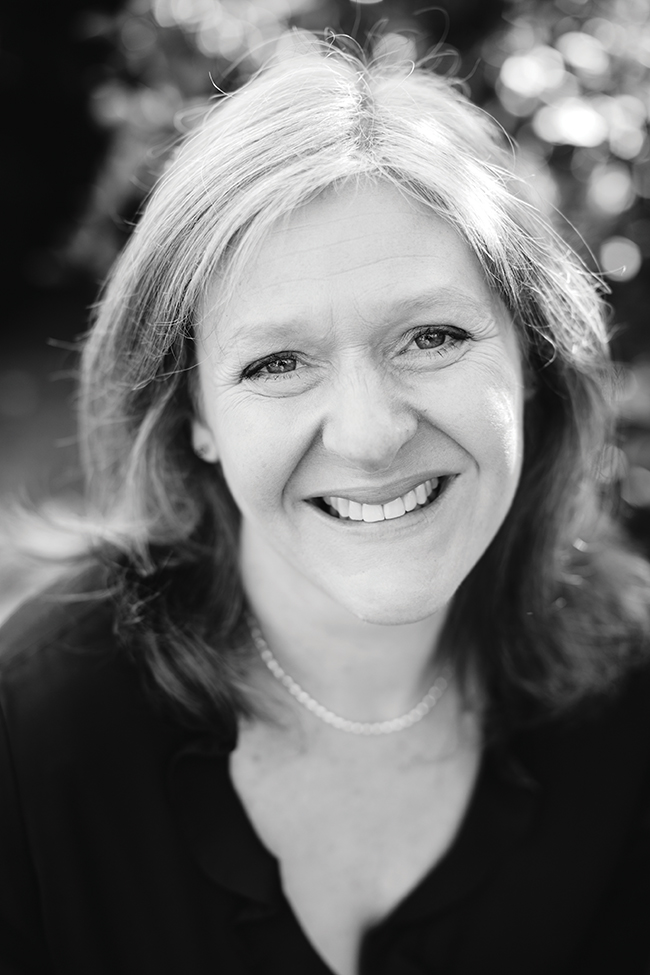 Katie is a marketing consultant and creator of www.purefamilyfood.com. She combines her experience in marketing and interest in nutritious food by developing and implementing marketing plans and innovative recipes for food manufacturers. Katie also works with nurseries to devise nutritious, allergy-free menu options for Early Years, and supports Allergy UK by devising monthly recipe cards.