Portuguese food: When tradition meets exoticism through history
Ambra Torelli explores the history of Portuguese cuisine and recreates some of their gluten-free classics…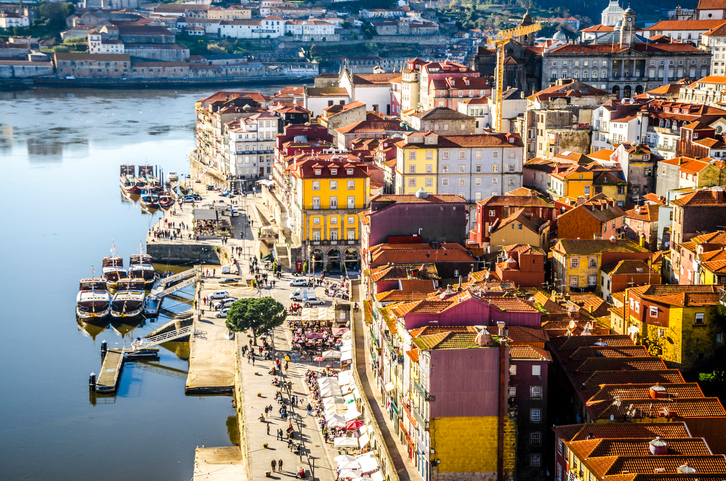 I love traditional Portuguese food, because it allows me to mix lots of different cultures and cuisines onto one plate". With these words, Miguel Pereira, the talented Sous Chef of Memmo Principe Real, proudly highlights the true essence of Portuguese food, an historical 'melting pot' of culinary traditions, that dates all the way back to the Colonial era.
During my trip to Lisbon, I ventured among the uphill alleys and the tile covered walls of this fascinating city, to discover the best gluten-free dishes that Portugal has to offer. And with the help of two talented Chefs, Pascal Meynard from the Four Seasons and Chef Miguel Pereira from Memmo Principe Real, I got to redesign them in a healthy and allergy-free way! 
Colonialism and the Eclecticism of Portuguese Food
At the beginning of my Portuguese trip, I couldn't understand why people were always pointing out some ethnic looking dish whenever I asked them to suggest me a traditional gluten-free recipe. Only towards the end of my journey did I realise that Portuguese food is nothing but an eclectic mixture of flavours, in which a vast arsenal of foods coming from colonies scattered around the world are mixed and intertwined.
When the explorers of the 15th Century started sailing the oceans in search of new lands, Portugal witnessed a prolific contamination of new cultures and ingredients coming from the colonies in Macau, China and Goa, India; from Timor and Malacca; from Brazil as well as from African countries like Mozambique and Angola.
The Portuguese markets were flooded with new exotic condiments like black pepper and saffron. Nutmeg and paprika started to make their appearance in Portugal's regional recipes, together with naturally gluten-free ingredients indigenous of South East Asia such as rice.
The Portuguese Love for Rice
In Medieval Europe, rice was an expansive commodity, mainly used for medicinal purposes, and the majority of the grains grown in the Mediterranean area were wheat and rye. During the Colonial period, the explorers got to experience the convenience of rice (which, unlike other grains, doesn't need to be soaked nor milled to be consumed), and it quickly became a favourite on the ships, offering an easy source of sustenance.
If before Colonialism, rice only made its appearance in one Portuguese dish (a sweet pudding that's still present in today's gastronomic tradition), around 1500, this gluten-free grain became a lot more prominent in the lusitanic diet, especially for those settled in the colonies, who came to regard it as a staple and even to prefer it over bread.
"We eat a lot of rice here in Portugal – I am told by Renata, owner of the gluten-free rice restaurant Rice Me. "We are the largest consumers of rice in Europe". As we talk, I pull up some stats and she's absolutely right: Portugal averages 17 kilos of rice per capita per year, well above the European average of about 5 kilos.
"We have so many typical rice dishes here in Portugal", she tells me. "We love our traditional chicken soup with rice, as well as Arroz de Cabidela, made with chicken and rabbit blood and meat. Also, we have lots of rice dishes with seafood, especially in the South, and our traditional Duck Rice is one of the best… even though sometimes it can be cooked with 'farineira', a sausage that contains wheat, so watch out for it!"
Potato Eaters
"We often use rice as a side instead of bread, and we use a lot of potatoes too as a source of carbohydrates". I am not surprised to hear that. Many of the Portuguese dishes I ran across featured potatoes: from Bacalhau to Octopus a la Plancha and Caldo Verde.
The latter is "one of Lisbon's most popular recipes". And while I recreate it with Chef Miguel Pereira, he tells me that this is the dish you always find on a family's table during their everyday life. Caldo Verde is very simple to make and it only requires basic ingredients: onions, potatoes, kale and a little chorizo. And in the healthy version of this dish we created together, we used yam instead of white potatoes and a specific kind of gluten-free chorizo.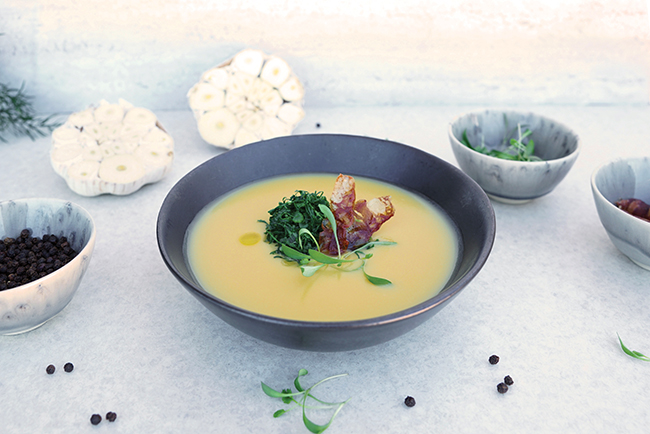 365 Ways to Cook Cod
Luckily for the gluten-free traveller, another one of Portugal's staples is fish, especially cod, so much so that the country is known to have 365 recipes to cook cod, one for every day of the year. And Chef Pascal Meynard couldn't be any more thrilled about this.
Originally from France, Chef Pascal is an avid fish lover, and here in Lisbon he can fully express all his inventive cooking with the immeasurable seafood choices that the nearby ocean has to offer. "I love the amazing fresh, local fish you can find here in Lisbon. I get to be so creative combining the Portuguese gastronomic heritage and the local fish and seafood with the expertise and cooking techniques that I learned throughout my career". 
He has no doubts about the dish we should recreate together: his Bulhão Pato cod served with a local clam sauce (the name comes from a famous Portuguese poet, Raimundo de Bulhão Pato, who was fond of it) and simmered to perfection until it's 'confit' (a French word that means preserved, used when meats or fish are cooked in fat at low temperatures until tender).
As per Bacalhau a Braz, Libon's most popular fish recipe, who could better help me recreate it in a healthy way than Chef Miguel, who was born and raised in Lisbon as an avid Portuguese food lover!
Shredded fish, julienned vegetables, potatoes and eggs are they key ingredients of this earthy, filling dish, named after Braz, a tavern owner in the Bairro Alto of Lisbon, who came up with the recipe.
Chef Miguel tells me that before we started creating the one you see in the following pages, he had just finished sharing a big pot of Bacalhau with his staff right at lunch.
My discovery journey of the Portuguese gluten-free menu couldn't end without a sweet note. Now that I learned that Portuguese food really means recipes inspired from all over the world, the perfect dessert to embody this multicultural trait comes from South America: a pudding made with tapioca pearls, mango and coconut, all ingredients typical from Brazil, but that, as Chef Miguel confirms once again, have now become a staple of the Portuguese diet.
---
About the author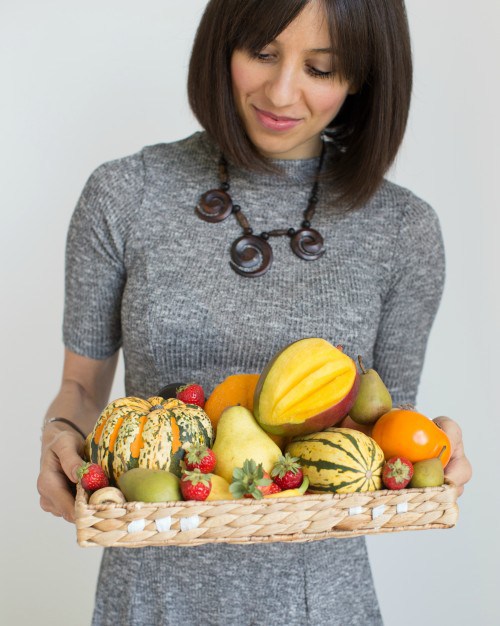 Ambra is an Italian chef who is here to give you the recipe for being a healthier, sexier and more satisfied you… whilst still indulging everyday! Her goal is to show you how you can indulge in the most delicious food while drastically improving you health, getting skinnier and looking gorgeous! You can find more of her delicious recipes on her blog, or you can get in touch with her on Facebook, Twitter or Instagram.
Tags:
Features