Research shows seven in ten people with coeliac disease can feel socially isolated
71% of people with coeliac disease think people avoid inviting them round for dinner, whilst 6 in 10 (64%) Brits don't know the correct definition of coeliac disease, so it's no wonder that those with the autoimmune disease can often feel socially isolated.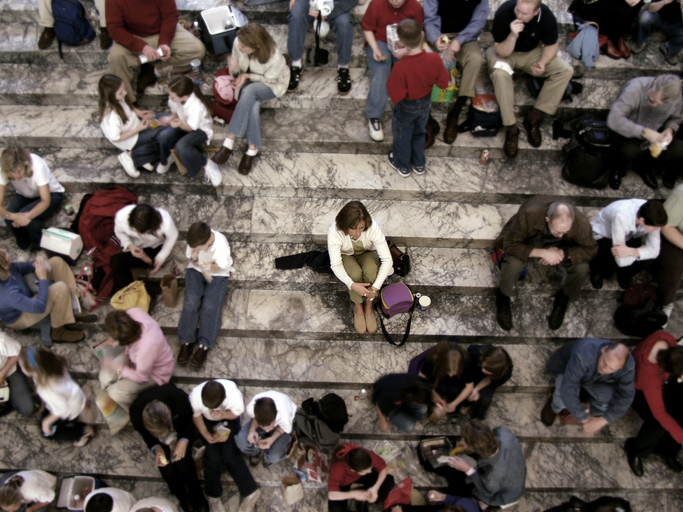 Research by Warburtons, released to mark Coeliac UK Awareness Week, reveals that seven in 10 (71%) of people with coeliac disease think that people avoid inviting them round for dinner, because they are unsure how to cater for their dietary requirement, contributing to one in five (17%) people with coeliac disease saying they felt depressed after being medically diagnosed. The results of the survey of over 2,200 Brits shows over a third (35%) of people with coeliac disease say the lack of awareness and understanding among others is the most difficult aspect of having coeliac disease. Over a third (36%) say that it is people assuming it's a lifestyle choice.
Despite huge numbers of Brits living with autoimmune conditions requiring special diets, or food intolerances or allergies, this new research from Warburtons reveals one in seven (14%) think people are just being fussy when they say they have a food intolerance, and one in ten thinking people are just being awkward.
One autoimmune condition that requires a very strict, lifelong adherence to a special diet – the gluten-free diet – is coeliac disease which affects 650,000 people in the UK, of which only 24% are diagnosed.  Coeliac disease is an autoimmune disease that causes damage to the gut when gluten is digested. Gluten is a protein found in wheat, barley and rye. Symptoms can include weight loss, abdominal pain, recurring mouth ulcers, vomiting and diarrhoea, and anaemia. If left undiagnosed, those affected can develop health complications such as osteoporosis, neurological conditions, infertility and in rare cases, small bowel cancer.
Coeliac UK Awareness Week 2018
During Coeliac UK Awareness Week 2018, which runs from until May 20th, the charity Coeliac UK is urging for more awareness of coeliac disease symptoms so people can get diagnosed earlier and managing their health with a gluten-free diet. A strict gluten-free diet for life can be very challenging and socially isolating for people with the disease, and the charity is also urging family, friends and food businesses to increase their understanding and support for those having to live gluten-free day in, day out.
Chris Hook, Business Director, Warburtons, explains: "Back in the day gluten-free products just weren't available in big supermarkets. Now all major retailers stock impressive gluten-free ranges that can be enjoyed whether you have coeliac disease or not. We encourage friends and family of those with coeliac disease to revisit their local supermarket and check out just how good gluten-free ranges have become. There's no reason why anyone with coeliac disease should be left off that dinner party list!"
Correct definition 
The survey also found that 6 in 10 (64%) Brits don't know the correct definition of coeliac disease.  According to the results, 37% of people don't know the symptoms of coeliac disease, whilst 22% of people think coeliac disease is less serious than other diseases that require drug treatment, due to the fact its gluten-free diet is medical treatment.  Worryingly, nearly one fifth (19%) of Brits have prepared dinner for someone without knowing they had a food intolerance. Furthermore, over half of Brits (57%) don't check if people have food allergies or intolerances before inviting them round for dinner, with a third (33%) believing that it is up to the person with the condition to say something.
The survey also found that food intolerances/allergies and dinner invites to be mutually exclusive.  Over a third (34%) of Brits would be discouraged to invite someone with a food allergy or intolerance round for dinner because they wouldn't know how to cater for them, 32% of people would be put off inviting someone round for dinner with an allergy or intolerance in the worry that they might make them ill and almost a quarter (23%) would be put off as it would require more effort and additional planning. Almost half (49%) are likely to forget to cook with different utensils when catering for someone with a food intolerance or allergy.
Tags:
Coeliac
,
Features