In the spotlight… gluten-free brand Juvela
A favourite gluten-free brand for over 25 years, Kate Smith takes a close look at Juvela Gluten-Free, who recently made their debut on the free-from aisles…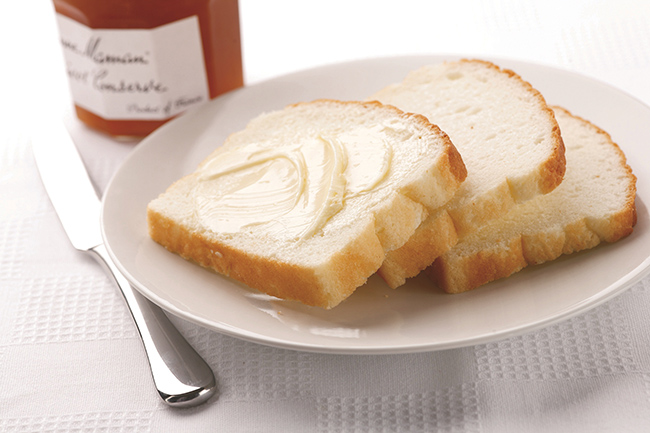 If you are one of the many who are joining the gluten-free revolution, then you have a lot to thank our In the Spotlight brand for. Mention the name Juvela to a coeliac and they will acknowledge you with a knowing smile!
For over 25 years Juvela Gluten-Free Foods have been a staple favourite on the tables of coeliacs across the land. For some who can remember a time before gluten-free foods were available in supermarkets, a monthly supply of Juvela products from the pharmacy was the only way to manage and enjoy a gluten-free diet.
Over the past 15 years gluten-free has fought its way out of the wilderness and into our consciousness. Just like vegetarianism, gluten-free has become a mainstream option for many. Juvela are very excited to be entering the free-from sector and reaching out to new customers.  They remain proud of their origins in clinical nutrition, and it's these nutritional credentials, along with the highest of standards of production and customer service, that have served the coeliac community so well and provided the foundation for all that Juvela do in gluten-free.
As one of the original UK gluten-free brands, Juvela has decades of experience in making authentic tasting gluten-free staple foods.  The brand was created in Sweden by Semper Foods, a baby food and gluten-free manufacturer, who bought Juvela flour mixes and biscuits to the UK in the late 1980s.  After becoming part of clinical nutrition company, SHS International in the early 1990s, Juvela was one of the first brands to introduce gluten-free bread into the UK.
Experts in gluten-free
As making gluten-free bread on a large scale requires very different technologies to traditional bread-making, Juvela built a new dedicated gluten-free bakery. For a loaf of bread to achieve the textural characteristics we all expect from a loaf, a blend of ingredients is used to imitate the properties of gluten. It's not an automated process, so Juvela's bakers quickly became gluten-free master bakers, developing the new baking skills required to make successful gluten-free bread.
Overcoming technological challenges was just one part of the mix – customers' expectations were quite rightly high on the list too! Customers wanted gluten-free bread that tasted 'just like the real thing'.  Guided by simple principles that it must taste, look, feel and smell delicious, Juvela worked hard to craft a unique recipe to delight British taste buds, and it's this authentic taste that Juvela's products are known for today.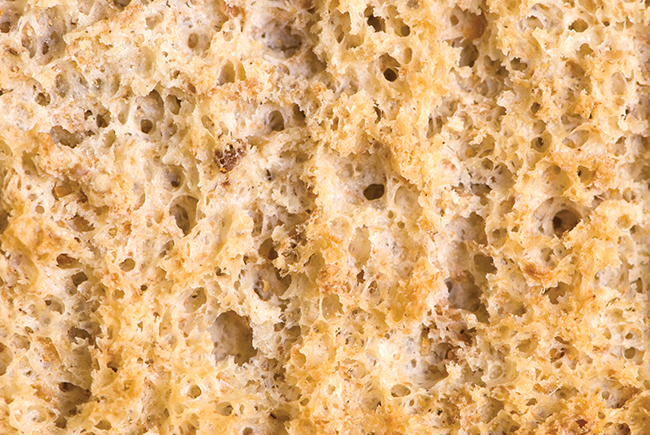 During the 1990s Juvela continued to innovate within the gluten-free sector, introducing gluten-free part-baked loaves and rolls, and then in the Noughties launching gluten-free fresh bread, which has transformed the gluten-free diet for so many.
Juvela has been part of the Hero group since 2006. Founded in 1886 in Switzerland, Hero has grown into an international food company with a portfolio of nutritionally focused food brands. Being nutritionally sound is as fundamental to Juvela today as it was when they started, and reflects Hero's ethos of providing foods that can improve health and nutrition.  All the fresh loaves and rolls recently introduced into retail contain less than 5% fat and are fortified with vitamins and minerals, including calcium, iron and folic acid, making Juvela bread an excellent option when choosing a healthy balanced gluten-free diet.
The personal touch
With social media interactions the norm these days, Juvela customer services has enthusiastically embraced the opportunity to engage with the new gluten-free communities springing up online. With decades of expertise in all things gluten-free, Juvela's customer service department based in Liverpool is staffed by a committed team who are always willing to share their wealth of knowledge and go that extra mile to answer a query. From developing online resources to support gluten-free lifestyles, to creating delicious tried-and-tested recipes, to hosting events, the Juvela team loves to join in on the gluten-free conversation! 
The future
We are in the throes of a major shift in eating habits, with millions of people now positively choosing to eat the gluten-free way. Juvela are already stepping up to the mark to meet this growing demand by acquiring a new bakery in Wales which now employs over 30 people.  If the noise on social media around the introduction of Juvela bread into Tesco is anything to go by, you will not have to wait long to see other exciting introductions from Juvela. The gluten-free future for Juvela is looking very bright!

Tags: Features, Gluten-Free, Gluten-Free Bread, Spotlight