In the Spotlight… Kirsty's – Naturally Free-From For Busy Lifestyles
From Dragons' Den to the supermarket aisles, Kirsty's has gone from strength to strength supporting free-from families…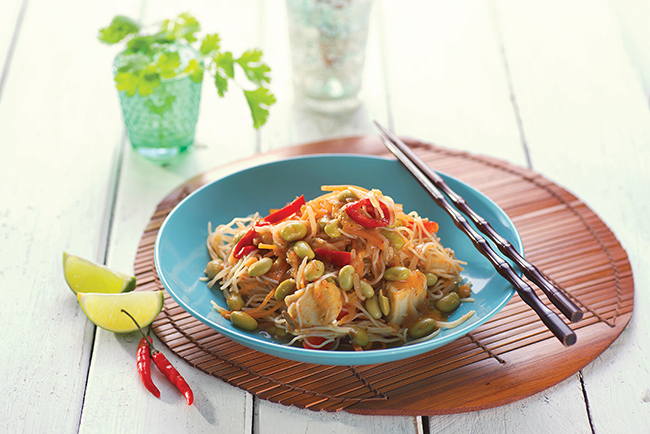 Kirsty's is a completely unique and affordable range of allergen-free, chilled ready meals. The trusted brand, launched by founder Kirsty Henshaw, can now be found in over 3,000 supermarkets the length and breadth of the country, meeting the demand for readily available, healthy meals for busy lifestyles.
In 2009 Kirsty discovered her son had severe food allergies and initially developed a range of dairy-free ice cream that was also gluten and nut-free, tasted fantastic and that her son was able to enjoy despite his allergies. Seeing a gap in the market, Kirsty worked around the clock to develop the products into a brand. A year later, she entered 'Dragons' Den', presenting her dairy-free Worthenshaws ice cream and winning the full backing of Peter Jones and Duncan Bannatyne to launch the product into supermarkets nationwide.
The dairy-free ice cream was a huge success, however, after carrying out extensive market research, Kirsty and the team discovered many other gaps in the market for 'free-from' products and, in 2012, they rebranded to 'Kirsty's', developing a range of healthy ready meals that are naturally free-from gluten, wheat and dairy ingredients.
Knowing the market
Each of the seven award-winning dishes within the collection are packed with flavour, as well as being gluten, wheat and dairy-free with no added sugar and low in fat and salt. Kirsty's ambitions with the brand have remained the same since she walked into Dragons' Den seven years ago; down to earth, positive, inclusive, friendly and healthy. 
"We don't want to baffle people with science, I just wanted to create ready meals that didn't use processed substitutions, just good, fresh ingredients that everyone can enjoy," Kirsty says.
"We take every-day classic or exotic dishes and put a healthy and free-from twist on them. We try and get inspiration from everywhere such as new restaurants and street food sellers, as well as listening to what our customers really want. A key point is whether I would eat any of these meals myself and the answer is 100% yes.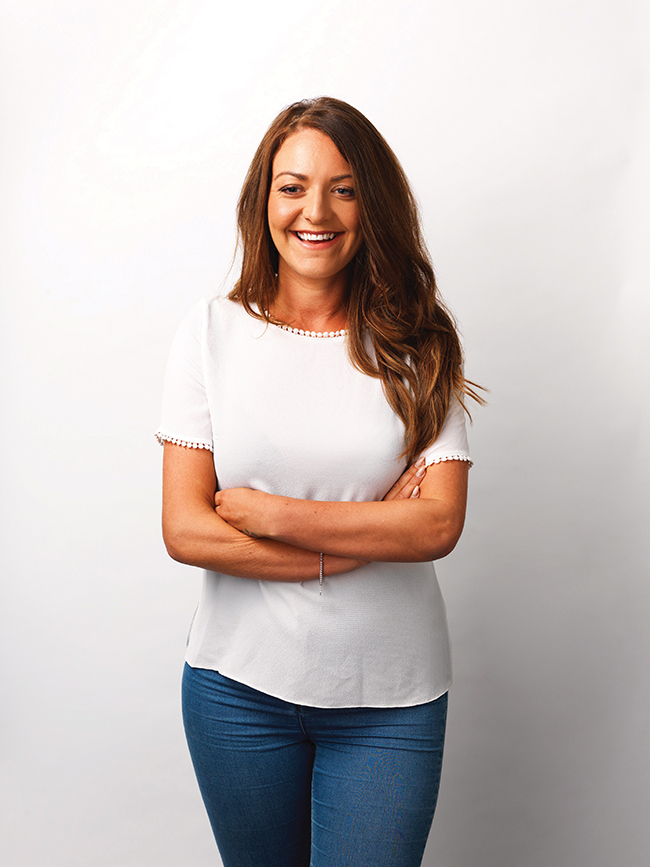 "Like many of our customers, I am a busy mum, so know what it's like when you are rushing around in the week worrying about what you are going to make for tea. Being able to keep something like this in the fridge for after school club or cosy nights in front of the TV can be priceless in this
busy age."
Creating healthy and safe meals for those with food allergies to eat and enjoy, Kirsty's has reinvented firm favourites using nutritious food swaps and ingredients. The range includes delicious recipes such as; Malaysian Butternut Squash Curry, Spanish Chicken with Brown Basmati Rice and Cottage Pie with Sweet Potato Mash, with an RRP of £3 for a 400g pack.
In 2015, Kirsty's responded to the demand for a kids range following the success of the adult range and introduced Kids' Kitchen, the UK's first range of free-from children's meals. The naturally healthy, child-friendly and stress-free range of 'free-from' chilled ready meals is aimed at children aged
2 to 9 and offers a selection of eight dishes including; Sausage Casserole with Root Vegetables, Chicken Korma with Brown Rice and Salmon and Cod Pie with Sweet Potato Mash. Like the Kirsty's range, all meals are gluten, wheat and dairy free, with no added sugar, artificial additives, preservatives or colourings, and count for at least one of their five a day, changing the face of convenience food for kids.
Onwards and upwards
Kirsty's meals have proved hugely popular with people who have food allergies and intolerances, as well as for individuals who are looking for a healthy, convenient meal after a busy day. Kirsty's has won the Gold Award at the Healthy Food & Drink Awards in 2015, the Innovation Award at the Free From Food Awards in 2015 and was also commended a year later in the Veggie Ready Meals category. Most recently Kirsty's was named 'Best Speedy Supper' in the Healthy Food Guide Awards for the Slow Cooked Beef with Celeriac Mash meal and Kirsty herself has been shortlisted for the upcoming NatWest Great British Entrepreneur Awards Small Business Entrepreneur of the Year and Women of the Future Awards 2017.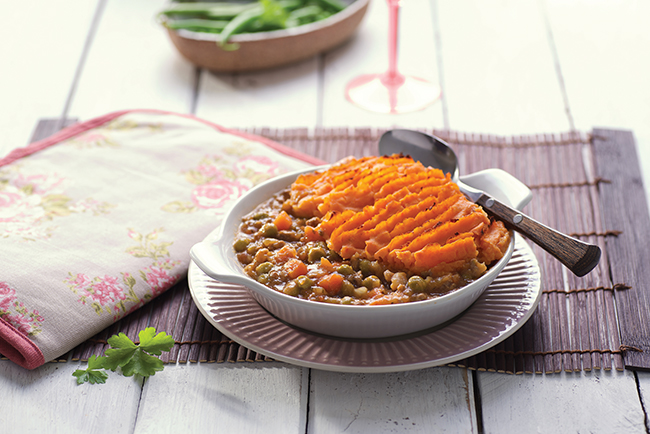 Kirsty's is continuing to work with manufacturers across the globe and, with a number of new developments currently in place, the exciting new products will launch in supermarkets across the UK in 2018… watch this space!
Where can I find it?
You can find Kirsty's meals in Sainsbury's, Morrisons, Waitrose, Booths, Budgens and Ocado.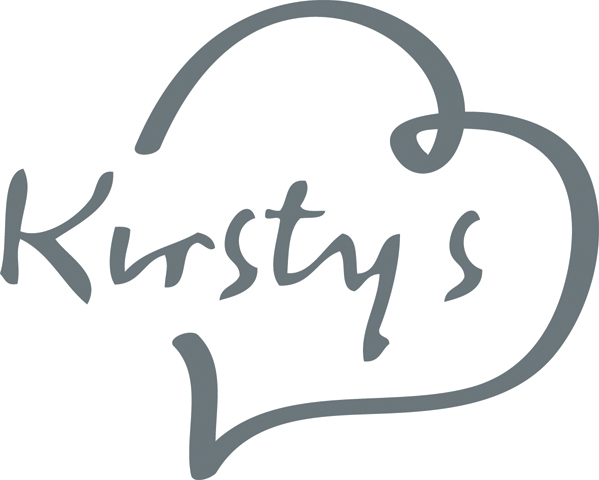 Features
,
Interviews
,
Spotlight