The gluten-free gift guide 2019
Give your loved ones something to smile about this Christmas and treat them to the perfect gift with our gluten-free gift guide for Christmas 2019!
Pick up a great kitchen treat for your loved one… Read this year's gluten-free gift guide
Gingerbread House Kit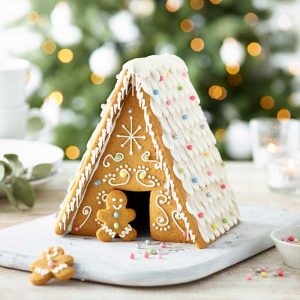 Lakeland £8.99
This gluten-free Hansel and Gretel-inspired Gingerbread House Kit gives everyone the chance to join in with baking, building, decorating and eating.
Find it here on Amazon
Malvern 16-Piece Cutlery Set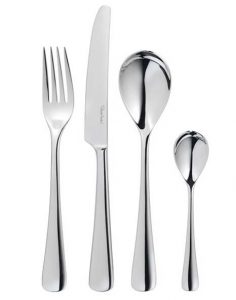 Robert Welch £59.99
Perfectly weighted, robust and incredibly stylish with their mirror-polished finish, these fine utensils are sure to go down a treat with everyone around the table.
Find the set here in John Lewis or a similar cutlery set here from Debenhams
Stainless Steel Mills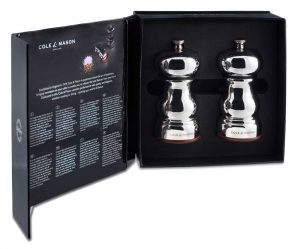 Cole & Mason £79.99
Join the Cole & Mason centenary celebration with a set of traditionally shaped salt and pepper mills designed to reflect 100 years of superior performance and style.
Find a similar set here
Caddyo Wine Bottle Chiller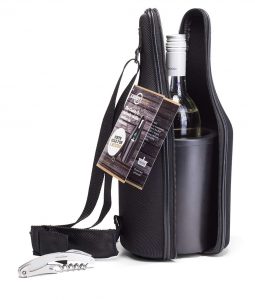 Cellar Dine £29.99
The portable Caddyo actively chills bottles in 20 minutes and keeps them cold for up to 9 hours. With the capacity to chill any 750ml to 1-litre bottle, you can improve any Christmas party with a perfectly chilled Prosecco!
Find another innovative wine chiller here
5-piece Utensil Set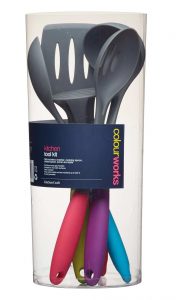 ColourWorks £22.99
The perfect starter set for any kitchen, this 5-piece set of useful kitchen utensils comes with colour-coded, soft-touch handles for easy identification and comfortable handling.
Find a similar set here.
4 Burgundy Red Wine Glasses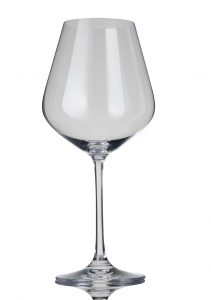 Le Creuset £45
For those that love to entertain, enjoy the full flavours of your drink as the wider bowl of this red wine glass aids aeration, allowing your wine to breathe and the aromas to fully develop.
Find another gorgeous set of wine glasses here
Pop-up Shop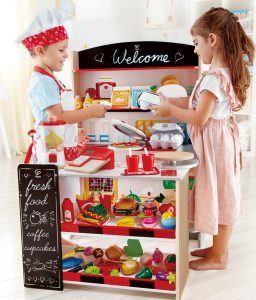 Hape £119.99
This fun pop up shop includes a handheld scanner that bleeps and flashes to enhance the shopping experience – use the calculator to total up the shopping, then swipe the cards to complete the payment. A great present for your little ones.
Find it here on Amazon
Gluten Free Baking Hamper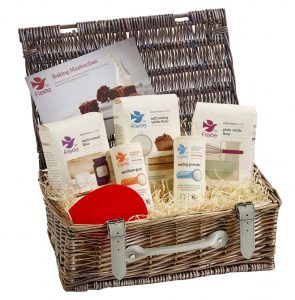 This hamper includes all the store cupboard essentials needed by anyone wishing to make their own gluten free cakes, pastries, biscuits and breads.
Find another gluten-free baking hamper idea on Amazon
Gingerbread House Bundt Pan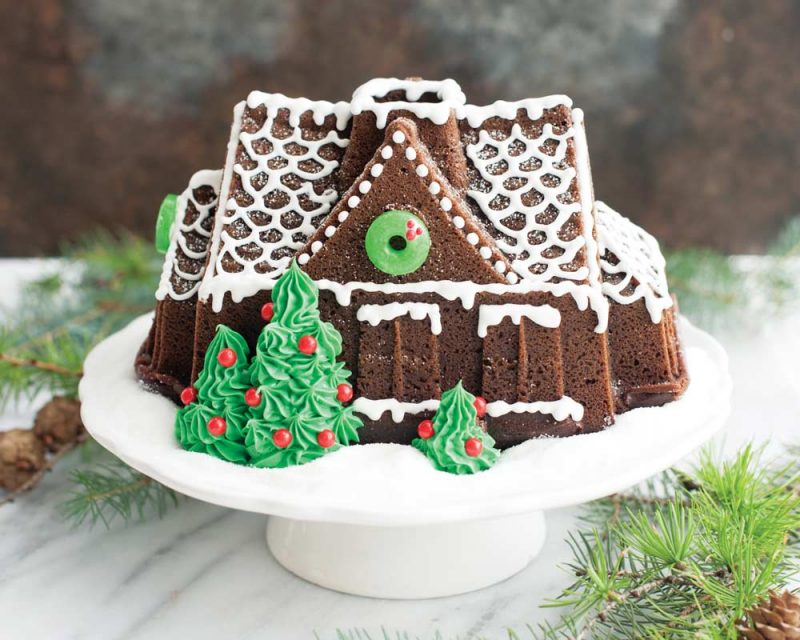 Nordic Ware £47.99
Cast in aluminium to provide fine detail and superior baking performance, the Gingerbread House Bundt Pan is a great way to build a gingerbread house for the Christmas holidays.
Get the pan here from Amazon or from John Lewis
Brownie Mix Jar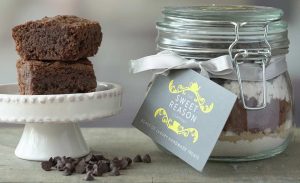 Sweet Reason £16.50
Make baking fun with this beautiful handmade 'bake your own' brownies mason jar – it's the perfect gift for any aspiring or experienced baker.
Intense Fruity Extra-Virgin Olive Oil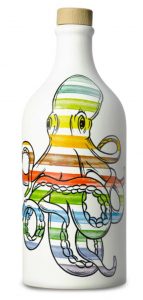 Frantoio Muraglia £32.50
This olive oil is made from cold-pressed Coratina olives, which are unique in that they contain three times more antioxidant polyphenols than any other Italian olive variety.
3-Piece Saucepan Set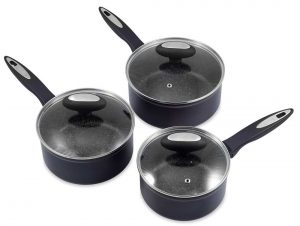 Zyliss £119.99
The 'nothing sticks' ceramic reinforced three-layer coating ensures optimum bonding and abrasion resistance, making it suitable for use with metal tools and dishwashing.
Find another high-quality saucepan set from ProCook on Amazon.
Follow us on Facebook, Twitter and Instagram for all the latest recipes, news and features from Gluten-Free Heaven.
Tags:
Features
,
Products