Thin, fat, slim, obese, skinny, chubby, toned, underweight, overweight, wasting away . . . we have a lot of ways to describe how we look and how we feel. However, controlling how we look and how we feel can be a lot harder than describing it. Perhaps a firmer grasp on body profile and energy balance concepts could help us all out a little…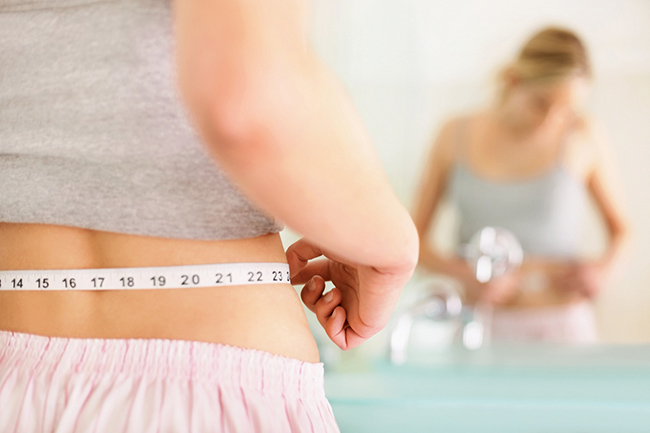 Body image and perception
Thin, fat, slim, obese, skinny, chubby, toned, underweight, overweight, wasting away . . . we have a lot of ways to describe how we look and how we feel. However, controlling how we look and how we feel can be a lot harder than describing it. Perhaps a firmer grasp on body profile and energy balance concepts could help us all out a little.
In 2015 the health survey for England recorded that over a quarter of adults (27%) were obese, with a further third of women (31%) and two fifths of men (41%) being overweight.
What does this actually mean and where do we all fit into this? When do we need to be worried and when will we know that we have achieved the ideal body shape and weight?
First off it's important to understand that by definition obesity is described as a condition whereby excess fat, stored in body tissue, results in ill health. So any degree of obesity or even being slightly overweight puts us all at increased risk of illness later on in life.
In Britain the slim, toned body figure is pushed upon us day after day as being the ultimate goal for a happy and healthy lifestyle. However, in other parts of the world perceptions can be different; this is the result of different social influences and public healthcare expectations. For example, in Polynesian culture, a slightly more rounded figure is held in higher regard and considered to be more desirable.
So where do we actually stand when it comes to weight and a healthy lifestyle?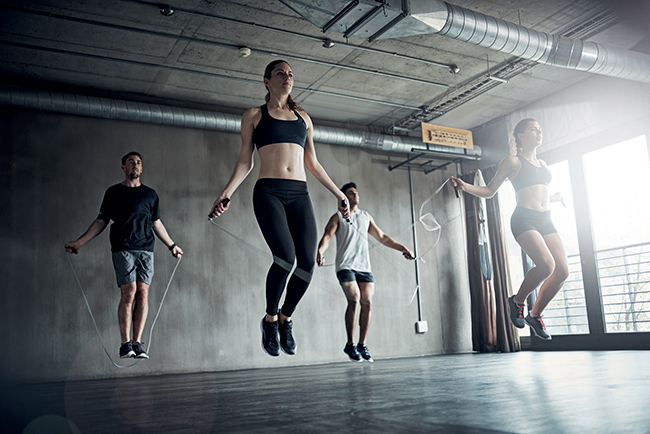 Measurements
Measuring body composition can be quite simple and can be the best way to determine if we are healthy or 'at risk'. However, the interpretation of the results differs depending on circumstance, environment, age, gender, height, physical activity and disease. So it's important to think of this as only a crude measurement for determining if your weight is healthy or not.
Body Mass Index (BMI) is the most common, widely used and simple calculation for categorising individuals as being of a healthy or unhealthy weight.
1 

WAIST CIRCUMFERENCE WITH HIGH RISK OF DISEASE
λ Men: 94-102cm (37-40in) = High risk
Above 102cm (40in) = Very high risk
λ Women: 80-88cm (31½-34½in) = High risk
Above 88cm (34½in) = Very high risk
2 WAIST: HIP RATIO WITH HIGH RISK OF DISEASE
Ratio = waist / hip
λ Men: above 0.9cm (0.35in)  = Very high risk
λ Women: above 0.85cm (0.33in) = Very high risk
Waist should be measured at the mid-point between the top of the hip bone and the bottom rib (usually just above the belly button). Hip circumference should be measured at the widest part of the buttocks.

Taking into account all three measures we can decide if an individual's body profile is healthy or at risk. Having two or all three measures with a red outcome suggests a higher risk of disease than those with only one red outcome or no red outcomes at all.

3 BODY MASS INDEX CATEGORIES
18.5 and under

= Underweight

18.6 to 24.9

= healthy weight

25.0 to 29.9

= overweight

30.0 to 39.9

= Obese

40.0 and above

= Morbidly obese
INDEX CATEGORIES
BMI = weight (kg) / height (m)2
Example: a person weighing 65kg with a height of 1m 65cm will have a BMI of 24 (Healthy weight) 65kg / (1.65×1.65) = 24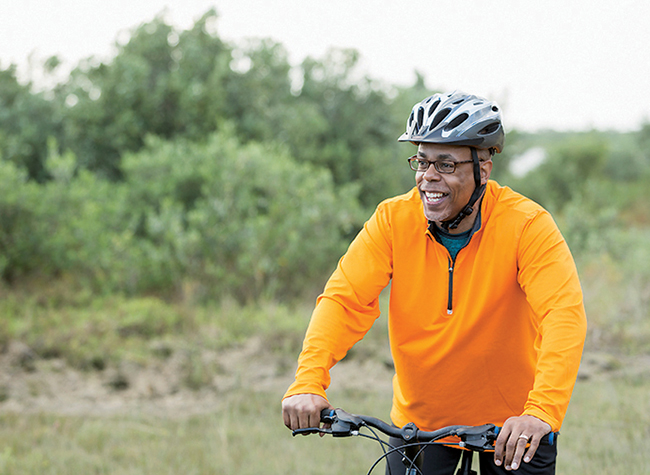 How do I work out an energy balance that is right for me?
Energy balance is essential when it comes to maintaining a healthy weight and it can also be used to help work out appropriate energy intakes for losing weight or even gaining weight. Taking in less energy than what we're expending will result in weight loss.
There are 3 main ways that we expend energy each day:
Diet induced thermogenesis (DIT): 

The energy needed for digestion and absorption of food.

Physical activity Levels (PAL): 

Energy expended while exercising, which usually increases the heart rate and causes sweating.

Basal metabolic rate (BMR): 

The amount of calories needed to keep the body functional when at rest. Learning more about this may help us control our energy balance better.
In an average person, BMR makes up around 70% of the total energy expended in a day, although this can vary from person to person depending on size and composition of body weight. Women tend to have a lower BMR than men due to naturally having a smaller, less muscular frame. This is because muscle is more metabolically active (burns calories) than fat. Under the same premise, as we age and muscle diminishes, BMR also decreases.
DIT makes up less than 10% of energy expenditure and physical activity contributes to the remainder. Therefore, calculating an individual's BMR and having an idea of their general levels of activity will give a pretty good estimate of the energy they will expend in a day.
From this a recommended calorie intake could be suggested, depending on if the person is underweight, overweight or of a healthy weight.
Calculating your own basal metabolic rate and daily energy expenditure 
By using the appropriate equations in the below BMR table and by selecting an appropriate PAL (below), we can work out an estimate of energy expenditure in kcal per day. This can give an idea of the number of calories we should be consuming to maintain, lose or gain weight.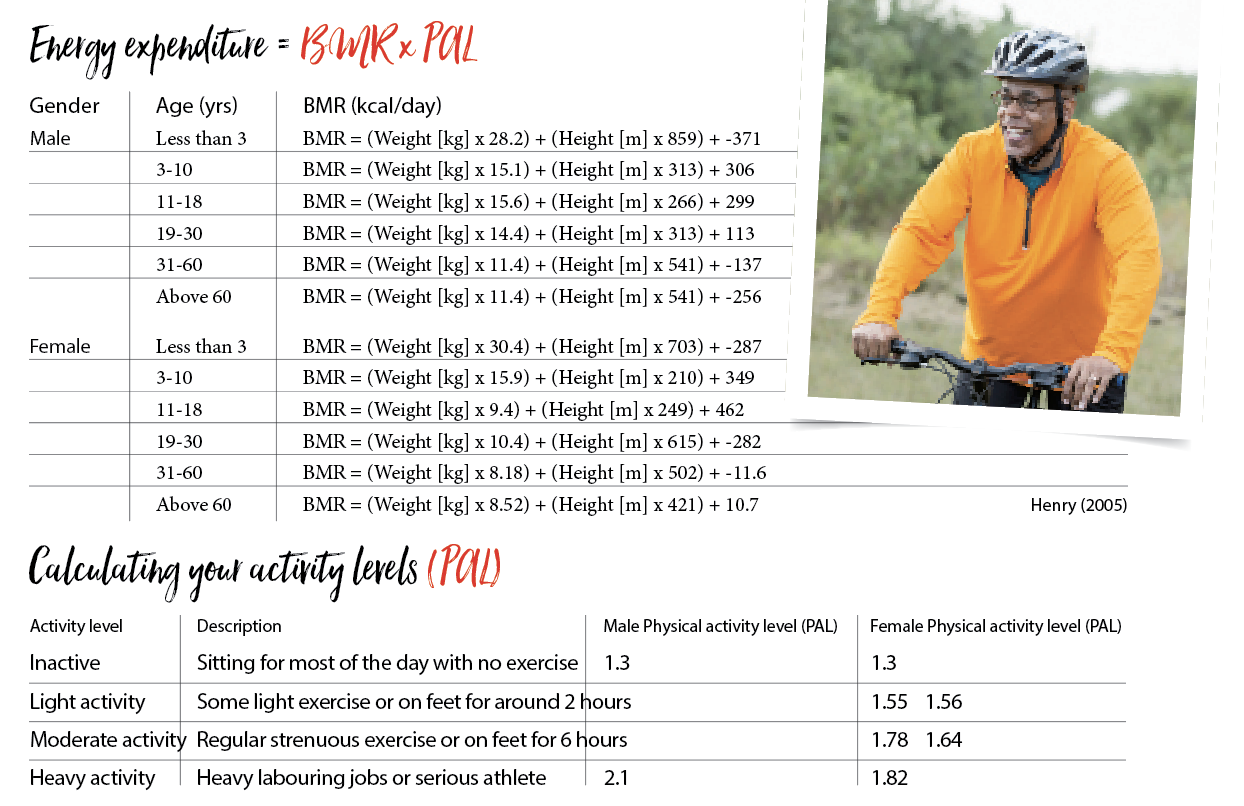 Example:
A 33 year old female has a weight of 90kg and a height of 1.70m and is inactive
λ BMI = 90 / (1.70 x1.70) = 31 (Obese)
λ BMR = (8.18 x 90) + (502 x 1.70) + -11.6 = 1578.4 kcal/day
λ Energy expenditure = BMR x PAL = 1578.4 x 1.3
= 2051.9 kcal per day
This individual has been estimated to be obese, based on BMI alone. A diet which is approximately 15% less calories than their estimated energy expenditure (1744kcal) could aid with weight loss.

Final thoughts
Always consult a doctor or dietician before considering a reduced or increased calorie diet. You should still aim to maintain a diet that is roughly one-third carbohydrates (bread, potatoes, rice and pasta) and one-third fruit and veg. The final third should be mainly protein (meat, fish, legumes) with some dairy. Always try to limit amounts of food high in sugar, salt and saturated fats.
---
About the author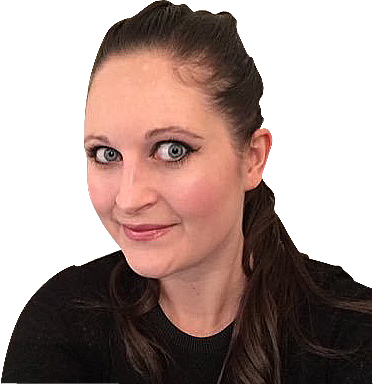 Debbie is a Nutrition Research Scientist, registered with the Association for Nutrition (RNutr) and educated to Masters Level in Public Health Nutrition (MSc). Debbie runs her own personal blog; www.properfoodie.com where she posts about her home-cooked recipes, the development of her allotment and keeping up with a healthy lifestyle. She has 7 years experience working in the NHS and academic settings on community based health and nutrition programmes.