Travelling gluten-free: What you need to know
Love to travel but feel restricted by a gluten-free diet? Jenna Sinclair gives us some handy advice for travelling gluten-free on our holidays…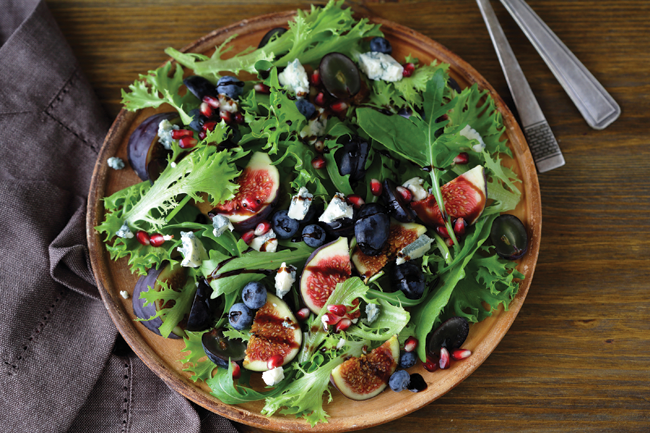 Here in the UK, day to day eating gluten-free is fairly easy. We're a first-world country, blessed with a forward-thinking food industry which has come on leaps and bounds in the last decade. Twenty years ago, gluten-free life was almost unheard of and now there are entire aisles in supermarkets offering options to people who are allergic to gluten or who want to avoid it by choice. It's exciting to think that it's always developing and, in another 5 years time, how many more options will be available?
Food labelling has become stricter and clearer, with allergens being listed in bold on the back of packets in order to spot anything you're wishing to avoid at a glance.
New rules and regulations mean restaurants are required by law to provide/display ingredients for anyone that asks, as there are new allergens making it onto the list of familiar offenders, regularly. Celery, for example, is now on the list alongside nuts, gluten, eggs and lactose. More often than not, unless you are at a specialist gluten-free eatery, GF options normally constitute the minority of menu options and this is something we should be aiming to change in the future.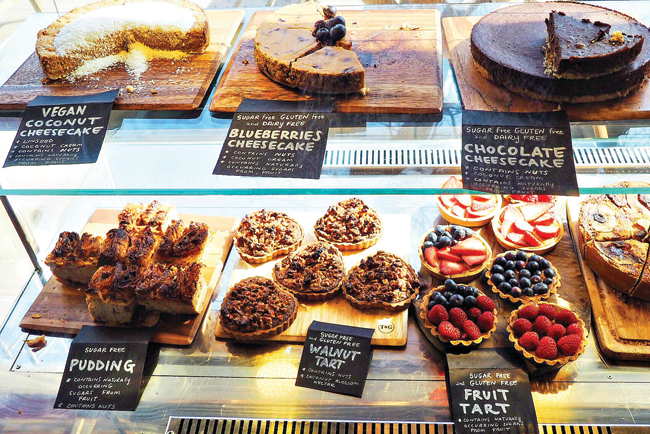 Airports and train stations are slowly becoming more GF-friendly in their staple shops, yet remain expensive. Vending machines are slowly evolving from crisps, chocolate and fizzy drinks to dried fruit, nuts and other healthier options. But if you're travelling on trains or buses regularly you'll need to come prepared, especially if travelling outside of trading hours or overnight.
Snacks are often available, but larger meals can be more difficult to find. Here in the UK, you'll have noticed the sandwich culture is strong, even though gluten-free bread in pre-packaged sandwiches is difficult to find, pastries are seen as an acceptable breakfast item, and pasta or couscous salads are equally prominent.
The answer? If you have access to a large supermarket, opt for a large salad with protein, fruit, yoghurts with oats, prepared vegetables and hummus, boiled eggs or packaged cooked meat or fish. It's easier (and tastier) to buy a selection of items and see it as a picnic, rather than looking for that one ready meal that will tick all your boxes; because it's got to be what you're in the mood for as well as gluten-free, hasn't it?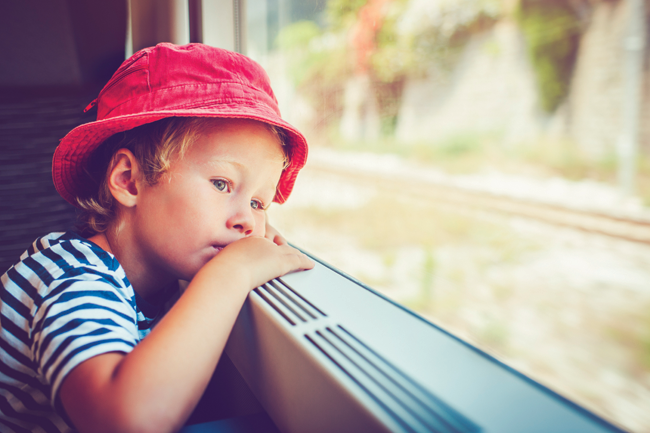 Short haul
When travelling in Europe you can rest assured that the majority of countries are also bound by the same laws regarding product labelling as the UK; they're governed by the UN and the World Health Organisation. If you're visiting a more remote town or village, which perhaps only produces local produce without such thorough labelling systems, it'll be your responsibility to learn how to ask if the food or drink contains gluten in the spoken language – even if you don't learn how to say much else! If you're a coeliac, this will be a no-brainer for you. An intolerance attack could set you back a few days, and you don't want to have wasted any holidaying time if you can help it. If you really can't get to grips with the language or don't have time, stick to the same rules as before and go for avoidance tactics – choose food such as fruit, veg, eggs, potatoes and rice and avoid any pasta, bread, cereal, crackers (French cheese is still delicious with grapes!), beer and sweets such as cakes, biscuits and pastries. Choose self-catering as opposed to all-inclusive packages to give you more freedom and control over your food.
Long haul
If you're planning a longer trip, then it will take a little more consideration and pre-empting in order to ensure you have a stress-free time. For long flights, ensure you have snacks with you in case of delays or cancellations and if you can't access any gluten-free food. Also ensure you have more than enough water in order to stay hydrated.
If you're staying in hostels, choose those with their own cooking facilities. Street food can taste amazing and really help you explore a culture, as well as having the added bonus of being prepared in front of you so you can see what's going into it! Watch what the people in front of you are having made for them, so that you can see if any flour is going in. Again, if you're really concerned you should attempt to learn how to ask in the native language – see it as a challenge.
Stock up on nuts and seeds if you can for journeys as they have a very low GI, meaning they'll do a great job of keeping you fuller for longer, as those stops on that 28-hour coach journey are few and far between!
Hot weather and copious amounts of fun normally reduces your appetite anyway, so make sure you allocate enough time to enjoying your trip and not worrying about food! Overall, it will be a huge learning process and you'll come back enriched with knowledge about food options available ready to apply to your next trip and to share with others. Stay safe and Bon Voyage!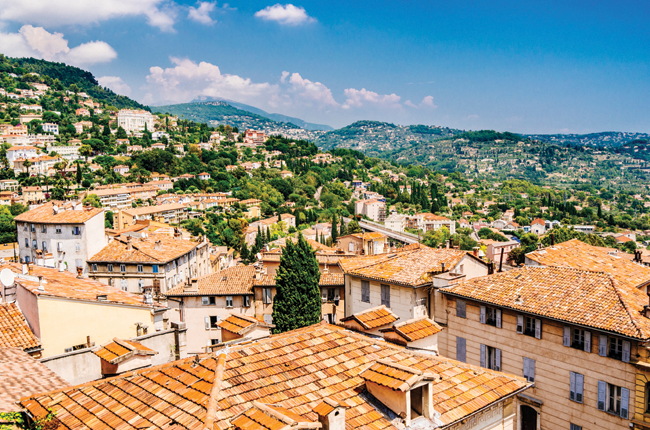 HOLIDAY CHECK LIST
Check out gluten-free restaurant cards. They are available in 17 languages from

www.dietarycard.co.uk

Don't forget sauces can be packed with flour – if you are unsure, ask for no sauce with your meal.
Tell your travel insurance company that you are a coeliac – it's important for them to know in case you need emergency health care, and any undisclosed existing conditions could result in you footing the bill.
Tell your airline in advance and they will be able to arrange some gluten-free in-flight options for you.
For more information, visit www.rawrhubarb.co.uk
Tags:
Gluten-Free
,
Gluten-Free Diet