5-ingredient healthy Afgan cookies
A traditional New Zealand biscuit, these Afghan Cookies are pure chocolatey goodness. Usually laden with refined sugars, Natvia have taken that all out, making this the healthiest Afghan Cookie you'll ever eat. Not only that, but they're vegan and are super easy to put together with just 5 ingredients! There's almost no excuse to whip these up!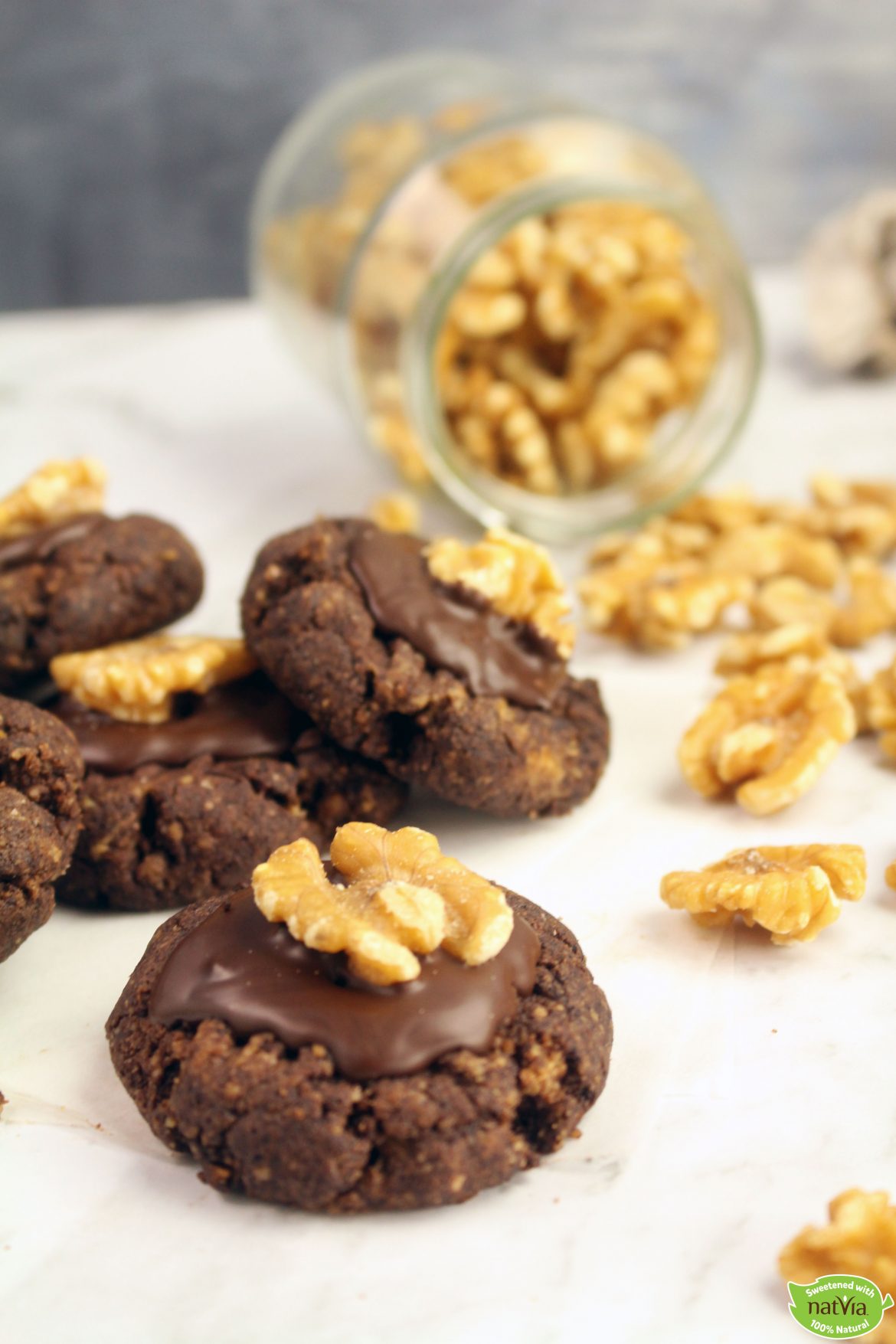 5-ingredient healthy Afgan cookies
Recipe by Natvia (www.natvia.co.uk)
Serves: 12 | Prep time: 40 mins | Cooking time: 12 minutes
GF SF DF EF V MF
Ingredients
125g sugar-free almond butter
1/3 cup Natvia sweetener
2 cups Walnuts, plus 12 extra
½ cup raw cacao powder
½ cup sugar-free dark chocolate chips
Method
Using a fork, mix the almond butter and Natvia until thoroughly combined.
Place the walnuts in the bowl of a food processor. Pulse until they form a fine meal. Add to the bowl of almond butter and Natvia. Sift over raw cacao powder and stir until thoroughly combined. Roll into tablespoon sized balls and place on a grease proof paper lined baking tray. Press down with a fork to flatten. Cover and refrigerate for 30 minutes.
Bake at 180C for 12 minutes. Remove form the oven and stand for 1 minute. Remove to a wire rack, above a sheet of baking paper to cool.
Melt the chocolate in the microwave. Spoon a small amount on top of each cookie. Press a walnut firmly into the chocolate of each cookie and stand for 30 minutes or until set.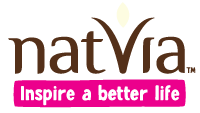 Facebook | Instagram | Twitter
Tags:
Biscuits
,
Chocolate
,
Cookies
,
Dairy-Free
,
Dairy-Free Dessert
,
Dairy-Free Diet
,
Dairy-Free Recipes
,
Egg-Free
,
Gluten-Free Baking
,
Recipes
,
Sugar-Free Dessert
,
Sugar-Free Diet
,
Sugar-Free Recipes
,
Vegan
,
Vegan Dessert
,
Vegan Diet
,
Vegan Recipes