Apple & blackberry crumble
Blackberries are at their very best right now, so make the most of them with this simple, comforting apple and blackberry crumble!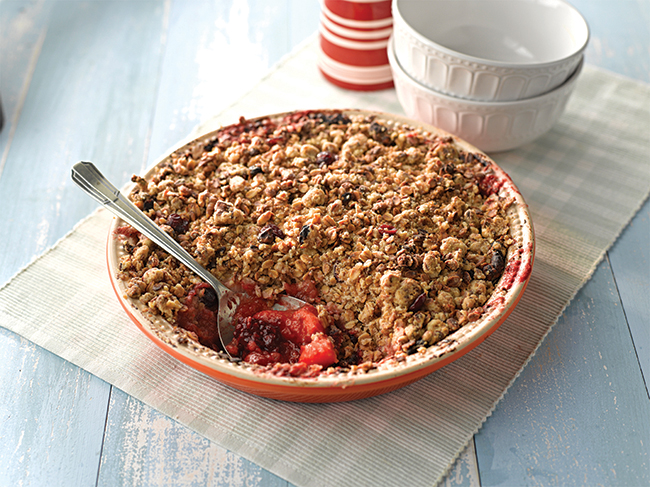 Apple & blackberry crumble
By Udi's (www.udisglutenfree.co.uk) 
Serves 5 | Prep 15 mins | Cook 10-15 mins | Calories 328 (per serving)
GF DF EF MF
Ingredients
1 packet of Udi's Gluten Free Granola (we used cranberry and walnut)
1 apple
150g (5½oz) blackberries
50g (1¾oz) caster sugar
1/2 tsp cinnamon
Optional: 1-2 Tbsp golden syrup
Method
Preheat the oven to 150°C/Gas Mark 2.
Dice the apple into small chunks.
Heat a large saucepan and pour in the sugar, apple and blackberries and cinnamon.
Stir regularly until the sugar has dissolved.
Add the mixture to a medium-sized baking dish and layer the Udi's granola over the top until covered. Drizzle the top with golden syrup.
Bake in the oven for 10-15 minutes, until the granola is golden and crispy. Remove from the oven and leave to cool for a few minutes.
Try serving with ice cream or custard for an all-round delicious dessert.
Tags:
Gluten-Free
,
Gluten-Free Dessert
,
Gluten-Free Diet
,
Gluten-Free Recipes