Ask the Experts… What Can I Use as a Potato Starch Substitute?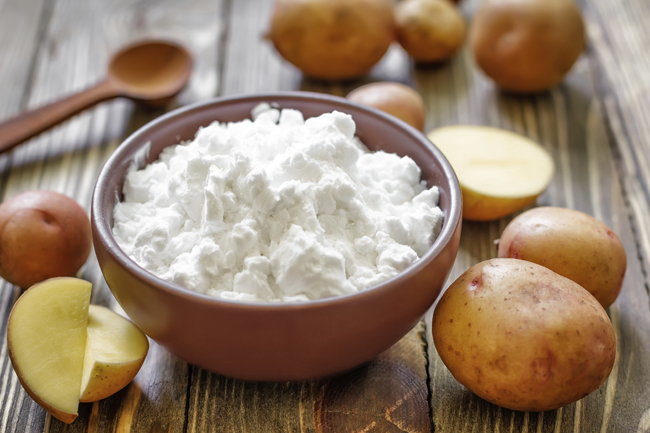 Q I have been choosing recipes from the latest free-from magazine and have noticed you use a lot of potato starch in recipes.  Unfortunately I do not seem to be able to digest this, is there an alternative I can use instead? 
Thankfully nowadays there are many more ingredients that are widely more available to a gluten-free lifestyle. When it comes to recipes of a sweet or savoury nature which call for potato flour, I would tend to use a selection of the following based around what level of intolerance you have.
If you are following a grain-free lifestyle, I would tend to use almond flour or coconut flour. However, bear in mind when using ingredients such a coconut flour, that you need to be careful about reducing the amount you need due to its absorption. Baking with coconut flour presents a unique challenge as it does not perform the same as grain-based flours. Start replacing no more than 20% of the flour called for in your recipe, and you may have to add an equivalent amount of additional liquid to your recipes to allow for the ingredients to bind.
I like to make my recipes as simple as possible, and when I'm developing gluten-free recipes I try and keep my ingredients as natural and nutritious as can be and not to complicated.
There are many other grains that can be substituted instead of potato flour such as quinoa flour, buckwheat flour, oat flour, teff flour, gram flour and tapioca flour, also known as tapioca starch, made from the starch extracted from the South America cassava plant. It's a wonderful flour to help bind gluten-free and paleo recipes and also improves the texture of baked goods. I hope this helps, happy cooking!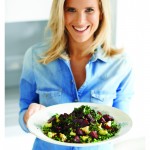 About our expert: Chef, teacher and writer Lisa Roukin, author of My Relationship with Food has as her main focus the desire to develop gluten- and wheat-free recipes. She runs her own business teaching private cookery lessons and demonstrations, based around her healthy way of eating. She has cooked live on BBC Radio, and was a finalist on Gordon Ramsey's The F Word. She is also a blogger for the Huffington Post and provides gluten-free recipes to Ocado. www.myrelationshipwithfood.com.
Do you need help with your free-from cooking, or do you have a nutritional query? Email your question to nick.gregory@anthem-publishing.com to ask the experts for advice.
Tags:
Gluten-Free Diet