Aubergine Bruschetta
Have a go at this lovely vegetarian and gluten-free treat using aubergine instead of bread, perfect for a summer's evening or as a side at your gluten-free dinner parties…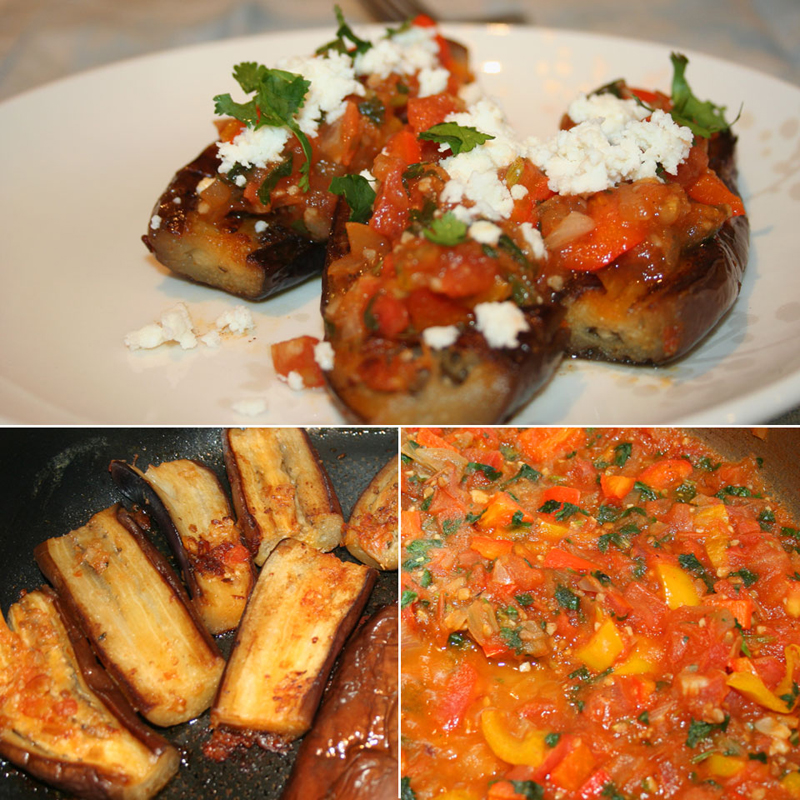 By Dhanistha of The Vegetarian Blog.
My boyfriend's mother, Sanatani, LOVES eggplant (aubergine) with a passion (but it's got to be well cooked)! I've known her since my childhood, and I grew up with her and her whole family, so she is my other dear mama and mentor! She is a great cook and I have definitely learned a great deal from her. So the other day I was at her house and I decided to treat her a dinner with a juicy aubergine bruschetta. This was an experiment that actually turned out delightful and I was happy to see her content and smiling. Mother's are the best! And it's awesome when you have more than one!
This recipe is vegetarian and gluten-free.
Ingredients:
3 long asian aubergines
2 garlic cloves minced
1/2 diced onion
6 diced sweet mini bell peppers; yellow, red & orange
2 minced celery sticks
2 grated carrots
2 TB of vegetable oil
1/2 cup of coriander
1/2 cup of mint leaves
3 tomatoes; diced
1 tsp of sugar
greek feta cheese for topping (or dairy-free alternative to make this dairy-free and vegan)
Method:
Halve the aubergine lengthwise and then split in half.
In a saucepan at a high flame, put 1 TB of oil and add the garlic, onions, carrots, celery, bell peppers, 1/2 mint, and 1/2 of the coriander.
Stir for about 2 minutes until they are a bit golden and wilted and add the aubergine, stirring for another minute.
Add enough water to cover the aubergine and boil till the water is almost evaporated.
Remove the aubergine and in the remaining water add the 3 diced tomatoes and cook till it has reduced into a chunky sauce and simmer.
Meanwhile in a nonstick pan at a medium flame, add 1 Tb of oil and spread all over the pan, add the aubergine facing the sliced part down and cover for about 10 minutes, remove the lid and if you can prick the aubergine with a fork it is nicely cooked.
Turn the aubergines so they can cook on the bottom, sprinkle the sugar evenly and cover for 5 minutes.
Turn facing down on a medium high flame for a couple of minutes to caramelise the sliced top.
Check to see if they have a golden colour to them, and are soft but not mushy.
Turn off the aubergine and check the tomato sauce, add the remaining coriander and mint and turn off.
Place a couple of aubergines, facing the sliced part up, and add the sauce carefully on top, sprinkle with feta and fresh coriander and serve immediately!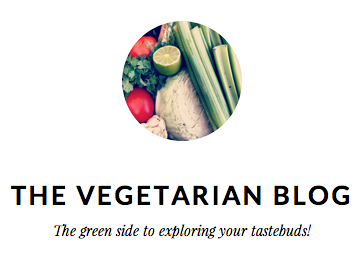 California based web designer and blogger Dhanistha runs The Vegetarian Blog, where she shares vegetarian, vegan and gluten-free recipes from different cultures. She is a huge fan of cooking with fresh ingredients and wholly encourages growing your own vegetables. Keep up with Dhanistha on Facebook and Instagram.
Check out more of our delicious gluten-free recipes! For even more, grab a copy of the magazine.
Comments
Tags:
Gluten-Free
,
Gluten-Free Bread
,
Gluten-Free Dinner
,
Gluten-Free Lunch
,
Meat-Free
,
Recipes
,
Sugar-Free Dinner
,
Vegetarian
,
Vegetarian Dinner