Treat yourself to a little slice of nostalgia for elevenses with this lovely gluten and dairy-free Battenberg cake.

Battenberg Cake
By Diana Murphy (www.theglutenfreecentre.co.uk)
Serves 10-12 | Prep 45 mins plus chilling | Cook 40 mins | Calories 330 (per serving)
GF DF MF
Ingredients:
For the two cakes:
8 free-range eggs
12 tbsp caster sugar
2 tbsp coconut oil (or vegetable oil)
8 tbsp rice flour
2 tbsp potato starch
1 tsp gluten-free baking powder
4 tbsp gluten-free strawberry jam
Red food colouring
For the marzipan:
200g (7oz) ground almond
200g (7oz) icing sugar
4 tsp almond extract
2 tsp rose water
1 free-range egg white
Method:
Preheat the oven to 180°C/Gas Mark 4. Grease a 1.5 litre (2lb) loaf tin and line with baking parchment.
To start, make the marzipan (you can use shop-bought, but this is nicer!). Mix the ground almond and icing sugar in a food processor using the paddle on a low speed. Add the other ingredients and continue mixing until a dough forms. Take it out and knead for a few minutes. Wrap it in clingfilm and put it in the fridge for 1-2 hours to firm up.
For the first cake, separate 4 eggs. Beat the yolks with 3 tbsp sugar and 1 tbsp coconut oil until light and fluffy. Next beat the egg whites with another 3 tbsp sugar until stiff. Sift 4 tbsp rice flour and 1 tbsp potato flour with ½ tsp baking powder in a bowl. Gently fold the egg whites and flour into the yolk mix spoonful by spoonful, alternating between the two until it's all well combined.
Pour the mix into your loaf tin and bake for 20 minutes without opening the oven door. Then turn off the oven, open the door halfway and allow the cake to cool in the oven for 10 minutes before taking it out. Leave it to cool for another 5 minutes, then turn it onto a cooling rack.
While the first cake is baking repeat steps 3-4 to make the second cake. This time add some red food colouring to the yolk mix before adding the egg whites and the flour.
Once both pink and white cakes are completely cold, trim off the tops to make them flat. Cut both lengthwise once, making two pink and two white pieces. Stack them pink/white/pink/white. Trim off all the edges so it's all one size.
Gently heat the jam in a saucepan with 2-3 tbsp water for a few minutes to make it easier to spread. Stick all the pieces together with a layer of jam between. Add a little more water to the jam to make it more runny and gently heat it up again. Using a pastry brush, apply jam on all sides of the cake to make the marzipan stick to it.
Roll the marzipan out to about 3mm (1

/

8in) thick and large enough to cover the cake on all the sides (the ends don't need any). Place the cake on the marzipan and gently roll it up. Cut off all the excess; use this to decorate if you like.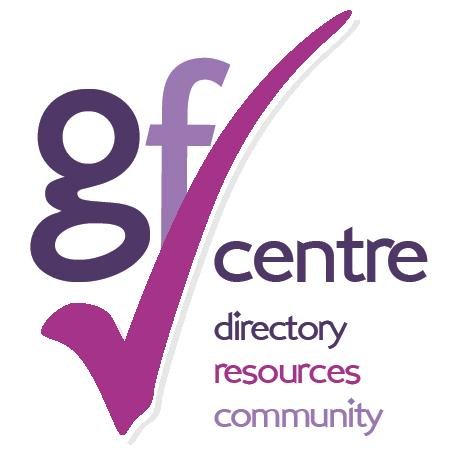 About the author: The Gluten Free Centre is a free online directory, resource centre and community hub, recently featured in glossy magazines, newspapers and proud winner of the Theo Paphitis SBS Award. Their site provides a wealth of information for those with coeliac disease, wheat allergy, gluten intolerance and for people eating a gluten free diet for other health reasons such as Crohn's Disease, MS, IBS or ASD – in addition to those who choose a gluten free diet as part of a healthy lifestyle.