This hearty gluten-free breakfast meatloaf will have you bouncing out of bed in the morning to get a slice of the action!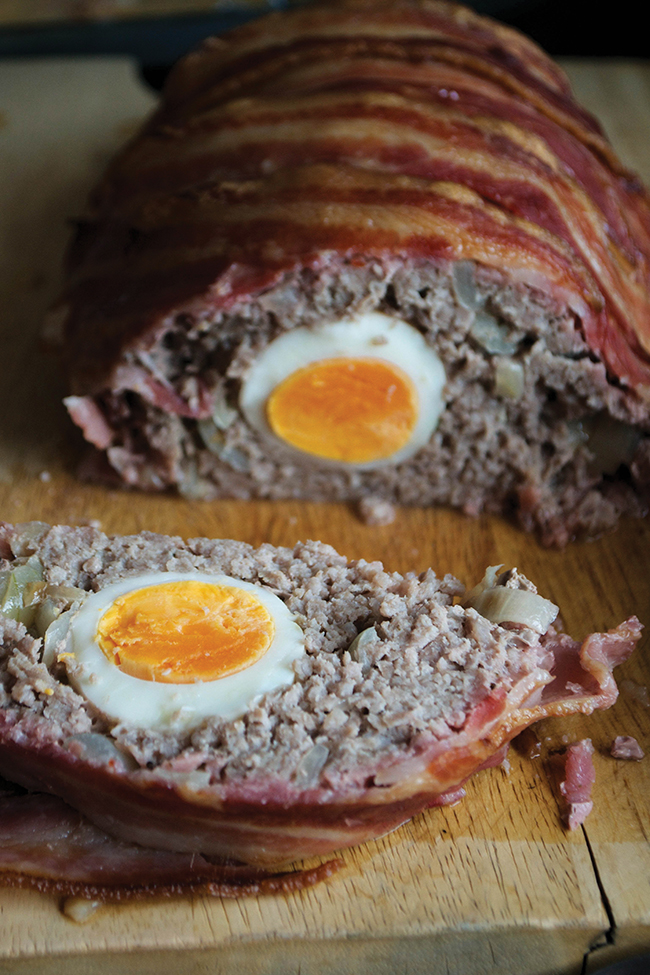 Breakfast meatloaf
By Jo Romero (www.comfortbites.co.uk)
Serves 8 | Prep 20 mins | Cook 1 hr | Calories 444 (per serving)
GF SF DF
Ingredients
1 medium onion, peeled, finely chopped
1 tsp coconut oil
a good pinch of ground mace
1 tsp dried sage
a pinch of salt
800g (1lb 11oz) pork mince
3 free-range eggs
15 rashers of streaky smoked bacon
Method
Preheat the oven to 200ºC/Gas Mark 6. Line a baking tray or shallow roasting tray with foil.
Melt the coconut oil in a frying pan and fry the onion for about 10 minutes until softened, but not coloured. Tip into a large mixing bowl and allow to cool.
Once the onion is cooled, add the mace, sage and salt and stir until well combined. Add the pork mince and mix with your hands, but don't over-mix, until combined. Set aside.
Gently drop the eggs into a pan of simmering water and boil for 6 minutes. This way, you won't end up with chalky yolks, they'll be well-cooked, but slightly creamy. Rinse under cold running water and gently remove the shells. Set aside while you assemble the meatloaf.
Tip half of the meat mixture onto the foil-lined tray and pat it into an oval shape. Lay the peeled eggs along the base of the meatloaf, each one touching the one in front. Gently pat the rest of the meat mixture over the eggs, to cover them.
Cover with the streaky bacon, overlapping each rasher as you go, until the meatloaf is covered. Slide into the oven and bake for 1 hour, or until fully cooked.
About the author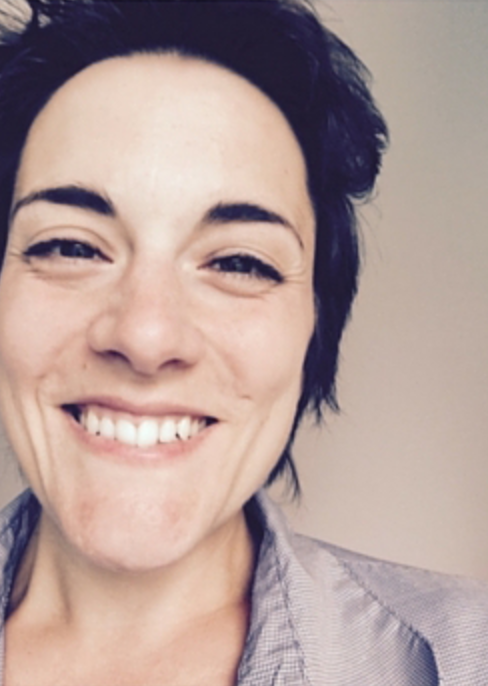 Jo's blogging adventure started out as a way to celebrate all kinds of comfort food, until she discovered a whole new way of eating. Eating a modified form of the paleo diet, Jo cut out refined sugars and starches from her diet for three years, which helped to hear that psoriasis and IBS that she had suffered with for 25 years. You'll find paleo, AIP, primal, vegetarian and vegan recipes on her blog, Comfort Bites. You can find Jo on Facebook, Instagram and Twitter.