Broccoli pizza
This clever broccoli pizza is a twist on the cauliflower pizza base, and a great way to get your greens in!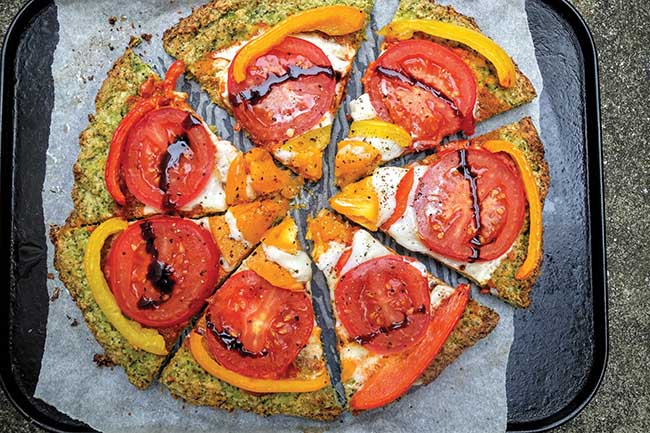 Broccoli pizza
By Jenna Sinclair (www.rawrhubarb.co.uk)
Serves 2 | Prep 10 mins | Cook 15 mins | Calories 403 (per serving)
GF SF DF V
Ingredients
2 free-range eggs, beaten
100g (3½oz) ground almonds
1 medium-sized broccoli
salt and freshly ground black pepper
oil, for greasing
toppings of your choice
Method
Preheat the oven to 180°C/Gas Mark 4. Line a baking tray with greaseproof paper and grease with oil
Blitz the broccoli in a blender. Transfer to a heatproof bowl, cover with clingfilm, then microwave for 5 minutes. Empty the steaming hot broccoli onto a clean tea towel and allow to cool. When cool enough to handle, squeeze all the moisture out. Mix well with the almonds, eggs and seasoning in a bowl.
Place the mixture on the baking tray and shape into a pizza-base, with slightly thicker edges. Bake in the oven for 6 minutes, or until a little golden round the edges and crispy. Remove from the oven, top with your chosen toppings and return to the oven for another 5-10 minutes.
About the author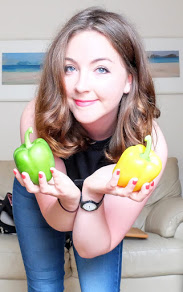 Jenna Sinclair of Raw Rhubarb offers creative recipes which focus on being simple, easy, fast and healthy. She is also a freelance writer under the categories of nutrition and food for PrimalEye, the UK's first online paleo magazine.
Tags:
Dairy-Free
,
Dairy-Free Dinner
,
Dairy-Free Lunch
,
Dairy-Free Recipes
,
Gluten-Free
,
Gluten-Free Dinner
,
Gluten-Free Lunch
,
Gluten-Free Pizza
,
Gluten-Free Recipes
,
Recipes
,
Sugar-Free Diet
,
Sugar-Free Dinner
,
Sugar-Free Lunch