Cauliflower Pizza
Cauliflower pizza base with blue cheese, pear & walnuts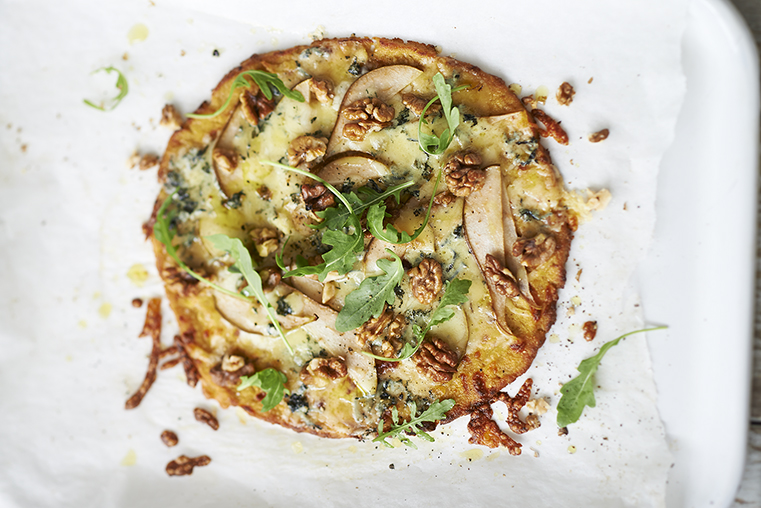 Cauliflower pizza base with blue cheese, pear & walnuts
By Lisa Roukin
GF MF
Serves 2 | Prep 60 mins |
Cook 30 mins | Calories 398 (per serving)
Ingredients
1 medium cauliflower head
70g (2¾oz) grated mozzarella cheese
1 free-range egg, beaten
garlic granules
FOR THE TOPPING
1 pear, thinly sliced
20g (¾oz) walnuts
50g (1¾oz) blue cheese, crumbled
olive oil, mild
TO GARNISH
rocket leaves
sea salt and freshly ground white pepper
Method
1 Preheat the oven to 180°C/Gas Mark 4, Line a baking tray with parchment paper.
2 Wash and thoroughly dry the cauliflower. Cut off the florets, then pulse them in a food processor for about 30 seconds, until you get powdery snow-like cauliflower. Cover, then microwave for 4 minutes or steam. When cooked, place onto a clean tea towel and allow to cool.
3 Wrap up the cauliflower in the tea towel and wring out all the liquid. Don't be alarmed with what you have left! Place the cauliflower into a bowl. Add 50g (1¾oz)mozzarella. Beat the egg and season generously with sea salt, white pepper and garlic granules. Pour onto the cauliflower mixture and combine well. Use your hands to form the 'dough' into a crust on the parchment paper – aim for about 20-25cm (8-10in). Pat it down thoroughly so it is nice and tightly formed together, don't make it too thick or thin either.
4 Bake in the oven for 20 minutes, until it starts to turn golden brown. Remove from the oven and leave to cool for 5-10 minutes, then carefully turn the base over and place it back on the tray. Drizzle a little olive oil and sea salt on the cauliflower base, then top with thinly sliced pear and scatter over the blue cheese and walnuts.
5 Season with a little black pepper and olive oil. Top with remaining mozzarella and bake in the oven for 8-10 minutes. Garnish with rocket and serve.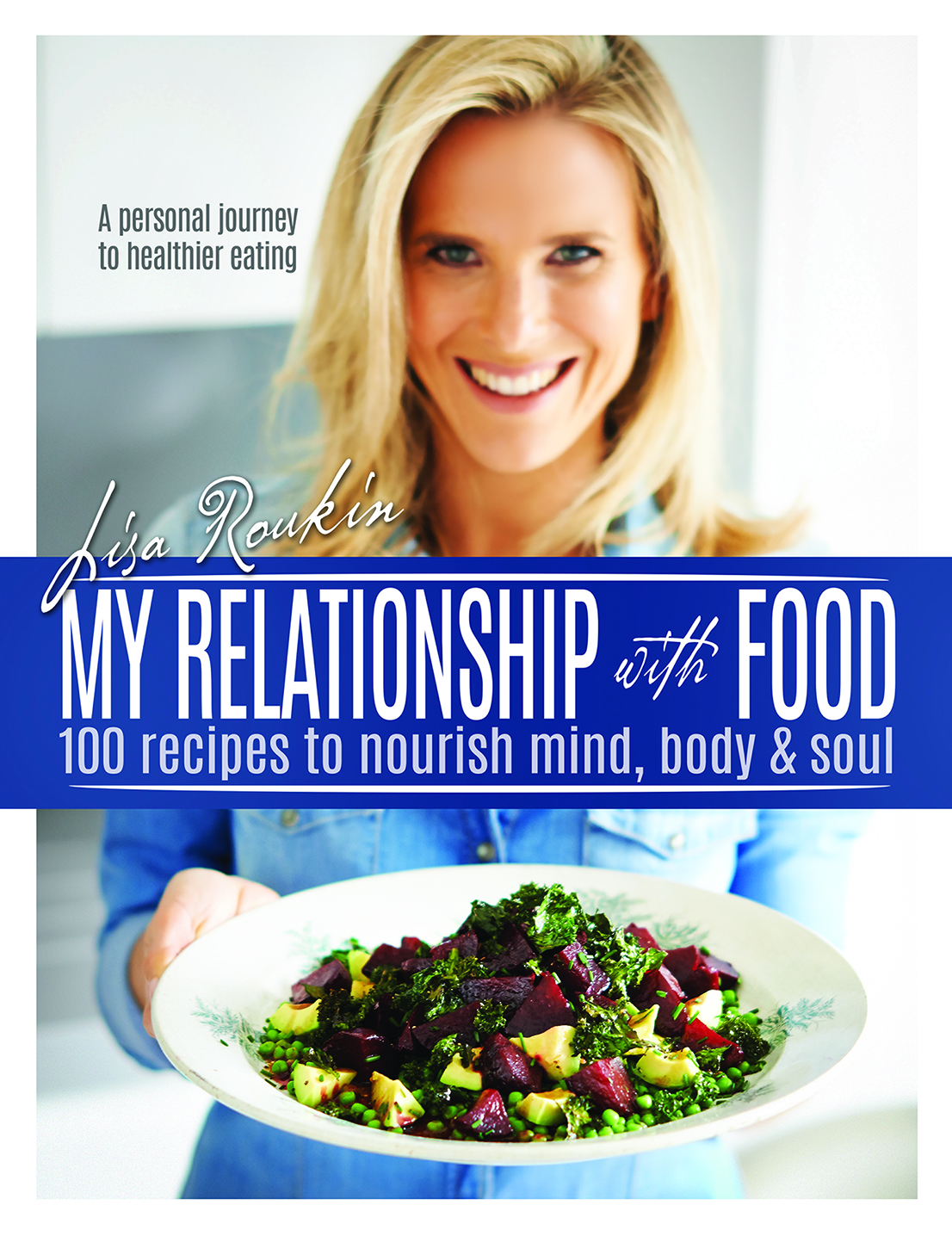 Recipe taken from My Relationship with Food by Lisa Roukin, photography by David Munns. Readers can buy the book from www.myrelationshipwithfood.com (RRP £25).
Tags:
Gluten-Free Pizza