Chickpea tikka masala with fragrant rice
Add a little spice into your life with this hearty and wholesome tikka masala made with protein-rich chickpeas.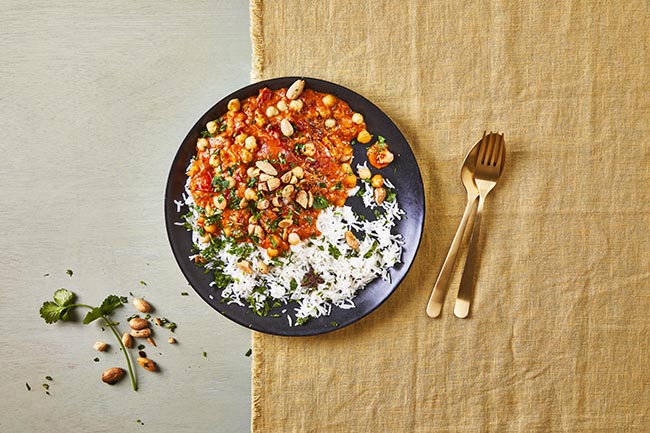 Chickpea tikka masala with fragrant rice
Serves: 2 
Ingredients
1 can of chickpeas
2 tomatoes
130g basmati rice
50g coconut cream
1 tbsp korma curry powder
2 tbsp tomato paste
1 vegetable stock cube
1 brown onion
2 garlic cloves
10g coriander
1 star anise
40g mango chutney
2 tsp ground paprika
1 bag of blanched almonds 
You will need:
Method
Add the basmati rice, star anise, 300ml cold water and a pinch of salt to a pot with a lid and bring to the boil over a high heat. Once boiling, reduce the heat to vey low and cook, covered for 10-15 minutes or until all the water has absorbed and the rice is cooked. Once cooked, remove from the heat and cover until serving.
Meanwhile preheat the oven to 220 °C. Peel and finely chop the brown onion. Heat a large, wide-based pan (preferably non-stick) with a drizzle of vegetable oil over a medium heat. Once hot, add the chopped onion and cook for 6-8 min or until soft.
Mean, boil a kettle. Drain and rinse the chickpeas. Chop the tomatoes roughly. Peel and finely chop the garlic.
Once the onion is soft, add the chopped tomatoes and garlic and cook for 4-5 min further or until they've completely broken down.
Meanwhile, remove the coconut cream and chop it roughly. Dissolve the vegetable stock cube, chopped coconut cream and tomato paste in 300ml boiled water – this is your coconut stock. One the tomatoes have broken down, add the ground paprika, korma curry powder and drained chickpeas to the pan and cook for 1-2 min further.
Add the coconut stock and mango chutney to the pan and cook for 6-7 min further or until it's thick and rich.
Meanwhile, add the almonds to a baking tray and put them in the oven for 5 min or until they've darkened slightly in colour. Once darkened, chop them roughly. Chop the coriander finely, including the stalks.
Remove the star anise from the rice. Serve the chickpea tikka masala with the fragrant rice to the side. Sprinkle over the chopped almonds and coriander. Enjoy!
---
UK leading recipe box, Gousto, has revealed that 1 in 20 of its customers caters to a gluten-free diet in their household. With nearly one in five households now avoiding gluten or wheat*, it's natural that Gousto sees providing wholesome, healthy and exciting gluten-free meals as a priority for its customers.
Gousto's gluten-free range has been developed to make it even more simple and convenient for families to put good, nourishing food on the table. Allowing Gousto to cater to the different needs families have, it enables them to enjoy eating tasty, home-cooked meals whatever the dietary needs of the household are.
Gousto uses ingredients from trusted suppliers naturally free in gluten – including seasonal vegetables, 100% British meat, quality seafood and fresh herbs – the delicious range of gluten-free recipes on offer include Indonesian-Style Chicken Rendang, Roasted Portobellos, Garlic Bean Mash and Chimichurri and Sweet Mixed Pepper & Chive Risotto.
Timo Boldt, CEO and Founder at says: "All coeliacs or those with gluten intolerances know that gluten-free food can be uninspiring to say the least – particularly in variety and flavour. But with Gousto's vast offering that doesn't have to be the case.
"Our gluten-free range has been designed to offer not only uncompromised flavour and goodness but also exciting and inspiring recipes that won't leave our gluten-free customers bored."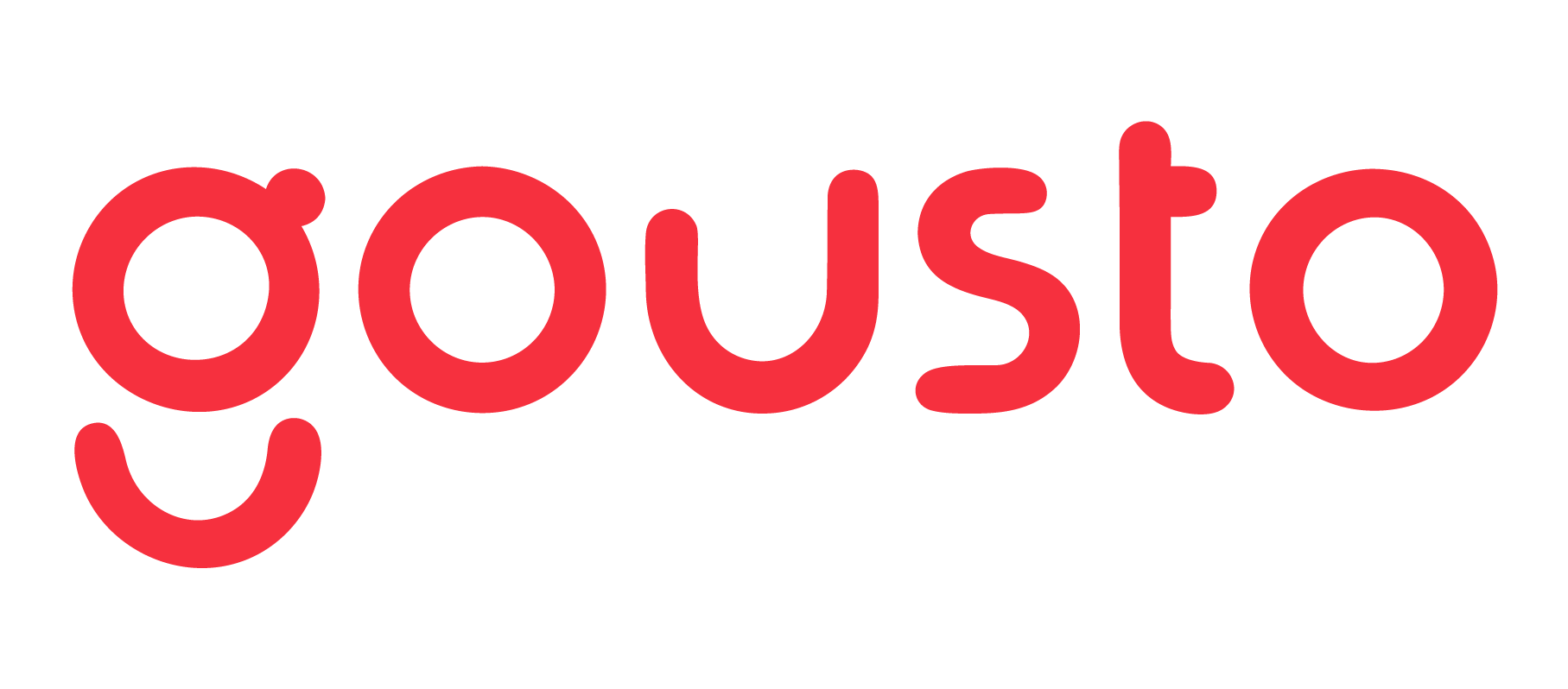 Gousto starts from £2.98 per meal, per person and are available to order at www.gousto.co.uk.
Tags:
Gluten-Free
,
Gluten-Free Diet
,
Gluten-Free Dinner
,
Gluten-Free Recipes
,
Indian Food
,
Recipes