Flourless Chocolate Cake
Prepare yourself for the simplest, moistest, rich and chocolatey gluten-free chocolate cake you've ever tasted!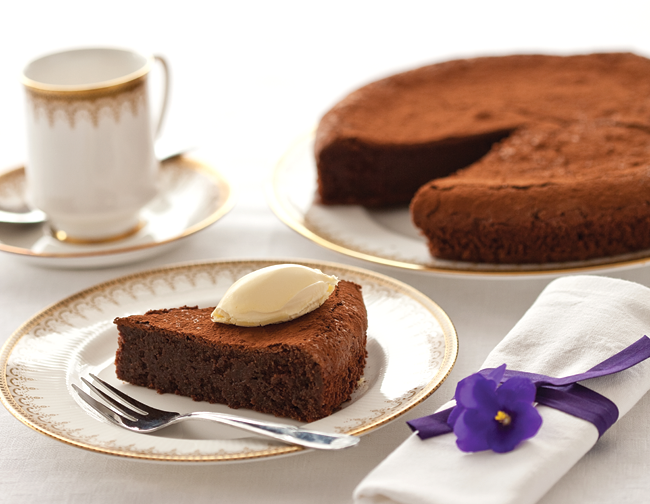 Flourless Chocolate Cake
GF MF
Serves 10-12
Ingredients
150g butter
350g dark chocolate 70% cocoa solids
5 large eggs
275g caster sugar
175g ground almonds
Method
Preheat the oven to 175°C/155°C fan/gas mark 4. Grease a 23cm loose bottomed cake tin and line the base with baking paper.
Melt the butter in a saucepan, break up the chocolate into chunks then add to the butter and heat gently until melted.
Remove from the heat and allow to cool a little. Beat in the eggs and then the sugar. Stir in the ground almonds.
Pour into the prepared cake tin and level the top. Bake for 35-40 mins – the cake is cooked when the surface starts to crack a little. Allow to cool in the tin.
TIP:
* This flourless chocolate cake is perfect for serving with clotted cream and a cold glass of dessert wine.
Tags:
Chocolate
,
Gluten-Free
,
Gluten-Free Dessert
,
Gluten-Free Diet
,
Gluten-Free Recipes