Gluten-Free Dining Out
Going out for a meal in a restaurant with friends or family is one of life's simple pleasures. But if you're looking for gluten-free options, how do you make a dining out experience as tasty – and safe – as possible?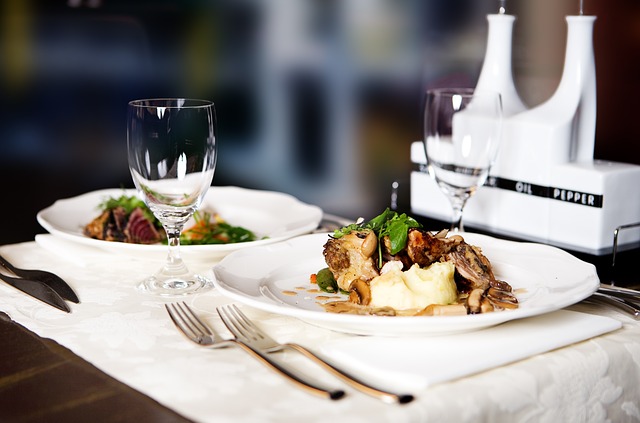 Birthdays, anniversaries, meeting up with friends, or going on a date – life is full of opportunities to go out and socialise while enjoying a meal. But if these dining out experiences make you anxious, in case
you have problems finding gluten-free options or a restaurant that is sympathetic to your condition, don't worry. A challenge it might be, but there are plenty of ways to make your celebratory meal stress-free, and memorable for all the right reasons.
The main issues with gluten-free dining out
When choosing a restaurant to go to, or checking up on one that you have been invited to, there are two important issues: general awareness and cross contamination. While many restaurants have gluten-free options available if asked for, this isn't always the case. So you should be prepared to offer advice on what is right for you and what isn't. With some guidelines an uninitiated chef should be happy to prepare something for you, while someone with greater awareness will have a variety of tasty options in their repertoire.
With the help of Can I Eat There?, dining out is now a whole lot easier too – the website allows you to search for restaurants by postcode, cuisine type, rating and allergy – offering Coeliacs and allergy sufferers an increasing database of information. You are presented with a list of restaurants suitable for you and your allergen, with information about their suitability alongside their menu and the allergens they are free from.
The other big issue is cross contamination and you shouldn't be worried about mentioning a few areas of food preparation that concern you, such as: not using a board on which bread has been cut; using a different pan if a breadcrumbed fillet of fish or meat has been fried in it; not using a grill in which toast or burger buns have been placed, and so on.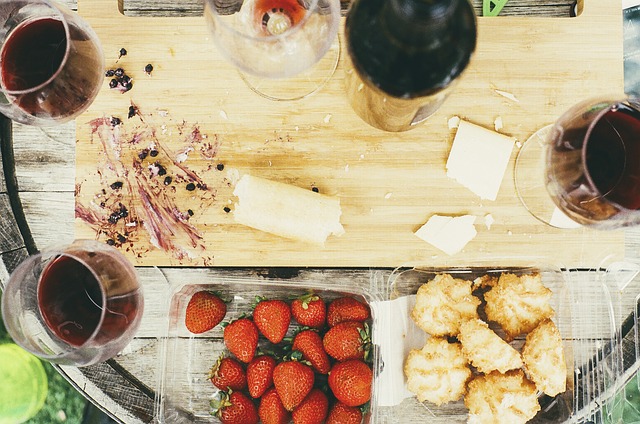 It's good to talk
Always talk to the restaurant staff before you go to a venue. Find out about their awareness and their willingness to take on board your advice. If you can't talk to the chef, make sure you get hold of the head waiter or owner to discuss your needs. Be very clear about what you can tolerate and what you can't.
Mention, for example, things like croutons, breadcrumbs, oats and wheat flour in sauces. Be prepared to explain why you must avoid gluten and what affect it can have on you so that people fully understand and appreciate your concerns.
Are you being served?
When you actually get to the restaurant, talk once more to the staff, and ensure you have someone that shows a full understanding of your condition who is happy to take dedicated charge of the plates of food you receive – particular attention should be paid to sauces, gravies and stock cubes, or food coatings in dishes you like the sound of.
Ask your waiter to check with the chef before ordering. Hopefully you will find someone who really takes your needs to heart – after all, the more attention they give you, the more likely you are to give a good tip!
Out & about
Of course, when you travel, eating out is sure to be on the menu. These simple guidelines will help to make dining abroad – and on the hoof – a pleasure not a pain.
When you fly, train or bus it, any reputable company will offer gluten-free options. But make sure you book this in advance or you might go hungry! But it is always a good idea to take some gluten-free snacks with you, just in case, to tide you over until you get to your destination.
Talk to your accommodation provider before you get there about what they can offer. You might, for example, want to take your own bread with you for breakfast if it is unlikely gluten-free options will be available. Also book gluten-free options at any hotel you're staying at, and take a small coolbox so you can keep snacks in your room or when you're moving about.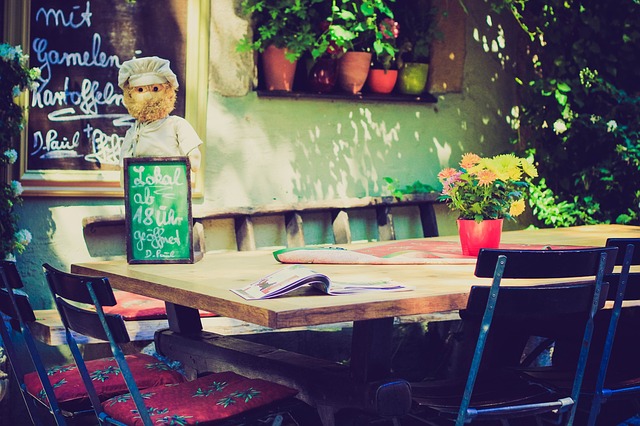 A world of choice
So what particular cuisines offer the best dishes for gluten-free dining? With the curry now reputed to be our 'national' dish, and fish and chips and pizzas or pasta as popular as ever, at whose table can the gluten-free dieter be most comfortable?
If you love an Indian – lentils, rice and a multitude of vegetarian dishes offer plenty of safe meals. Breads, however, should be avoided, although popadoms – and pakoras – should be alright if made with lentil or rice flour, and aren't cooked in oils that have cooked gluten-contaminated foods.
Chinese and Thai food dishes are also generally winners, with wheat-free noodles and rice in abundance, and plenty of fresh veg and lean meat used. Do avoid soy sauce, though, and spring rolls that might contain wheat flour. Surprisingly, perhaps, Italian food can also be a great option as many savvy operations offer gluten-free pizza bases and pastas. Risottos and polenta, made from cornmeal, are also delicious staple alternatives.
Two other exotic cuisines that offer great options are those from Latin America and the Middle East.The Mexican diet, for example, with its widespread use of beans and corn-based tortillas and rice dishes offers tasty options, while many vegetarian, chickpea-inspired dishes come from places like Turkey and Greece, although filo pastry and couscous should be avoided.
Home deliveries
And finally, if you can't get a babysitter, but want the 'dining out' experience, takeaways can be a good option. Just remember a few points: For fish and chips, ask whether they can make gluten-free batter and if your order can be cooked in fresh oil. Any Chinese or Thai dishes must be soya free zones, avoid any breads when ordering Indians and check to see if your local pizza delivery chain offers gluten-free bases.
What are your top tips for gluten-free dining out? Leave us a comment below or send us a tweet at 

@FreeFromMag.
Tags:
Eating Out
,
Features
,
Gluten-Free
,
Guides
,
Tips